About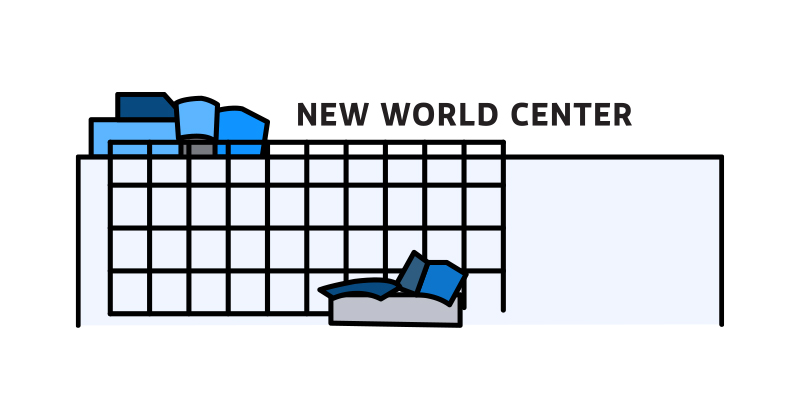 At the New World Center—home of the New World Symphony (NWS), the health and safety of staff, Fellows, visitors and vendors are of paramount importance. NWS continues to closely monitor the latest developments regarding COVID-19 and is committed to following recommendations from health authorities and to proactively implement measures to help maintain a safe workplace. 
Due to significantly reduced COVID-19 community transmission rates, the New World Symphony has made the following updates to its safety protocols:  
As of March 21, 2022, masks are no longer required at the New World Center. NWS encourages guests to continue to wear masks as an added precaution. Guests are also no longer required to provide a negative COVID-19 test or proof of vaccination for entry to the New World Center.  
These protocols are for all New World Symphony events at the New World Center. Third-party clients may choose to implement other protocols. Please check each event page for more information. By attending events at the New World Center, you voluntarily accept responsibility for all risks related to exposure to COVID-19. 
Did you know...
In a private study, the New World Center's air flow was comparable to hospital-grade cleanliness, with large spaces like the Performance Hall and Atrium surpassing The American Society of Heating, Refrigerating and Air-Conditioning Engineers' standards for fresh air.

The New World Center is certified under the MB Standard program.

NWS is partnering with NomiHealth to administer weekly COVID-19 tests of all staff and musicians accessing the New World Center.

NWS is participating in the City of Miami Beach's Race to Trace contact-tracing program. 
Additional Resources
Miami Beach Race to Trace Resource Team