About
Volunteer Opportunities
Since 1987, volunteers have continued to provide invaluable service to the New World Symphony, America's Orchestral Academy. The volunteers at the New World Symphony brings a diverse background, and a passion for music which impact a wonderful spirit of self-sacrificing contribution that serves as a model of volunteerism throughout the city of Miami Beach.
Through the successful recruitment, management and support of our volunteers, we manage to provide exceptional customer service to our patrons.  New World Symphony aims to provide a fulfilling and enjoyable work placement for all its volunteers. 
New World Symphony seeks to equip each volunteer it receives with the knowledge and resources they need to maximize their time while volunteering. With the range of concerts and events we run each year, volunteers can also gain firsthand experience of invaluable customer service and event production.
In return, we expect a high level of work and commitment from our volunteers, so that we can maintain the standard of the customer service we provide our patrons.  We hope that your placement with us can add to your knowledge and interest, and provide you with a deeper perspective of the culture, tradition and mission of the New World Symphony.
Volunteer Testimonials

"Since 2012, I have had the pleasure of volunteering at the New World Symphony. The camaraderie with the diverse group of volunteers brings me back to the days of my youth in Europe visiting symphony halls. What makes the New World Symphony a special place to work, is the wonderful forum for the younger generation to experience classical music from another era. My favorite part is seeing the faces of our patrons who are experiencing their first live performance by the fellows at the New World Symphony. Their looks of enthrallment are priceless."
Ms. Doris Combs
Volunteer

"My musical performance experience started at age 12 when I had my very first clarinet lesson. During the following years, I played the clarinet in both concert and marching bands, and the oboe in my high school orchestra. I really enjoyed those experiences, but knew that I would not have a career in music.  So I minored in Music at Florida State University while continuing clarinet lessons. My final performance was as a member of the FSU Marching Chiefs.  I have a great appreciation for music (especially live music) and I enjoy sharing the volunteer experience with both NWS guests and fellow volunteers. The New World Symphony is a special place because of the impact it has on the lives of those who are fortunate enough to become NWS Fellows and its first-class training that is available to help them fulfill their passion. The New World Symphony attracts people from all over the world to South Florida and, as a volunteer, I have the opportunity to welcome them to our home town."
Mr. Jerome Jordan
Volunteer
Volunteer Areas
Volunteers of the New World Symphony serve in four primary volunteer areas:
Tour Docent – The New World Symphony volunteer tour docent lead visitors and locals alike through the New World Center designed by world renowned architect Frank Gehry. Tours include views of our state of the art ensemble spaces, performance hall and famous rooftop garden. Tour docent must be comfortable addressing and guiding groups of all ages and physically navigating key New World Center areas. 
Usher – Whether helping with New World Symphony concerts or special events, usher volunteers provide insightful help assisting guests with seats inquiry and provide excellence customer service during events at the New World Center in various areas.
Ticket Taker – The ticket taker volunteer greets New World Symphony patrons and scan their tickets for each performance or events.
Lobby Ambassador – The lobby ambassador volunteer provides excellent customer service, distribute programs and handouts while greeting patrons during concerts and events.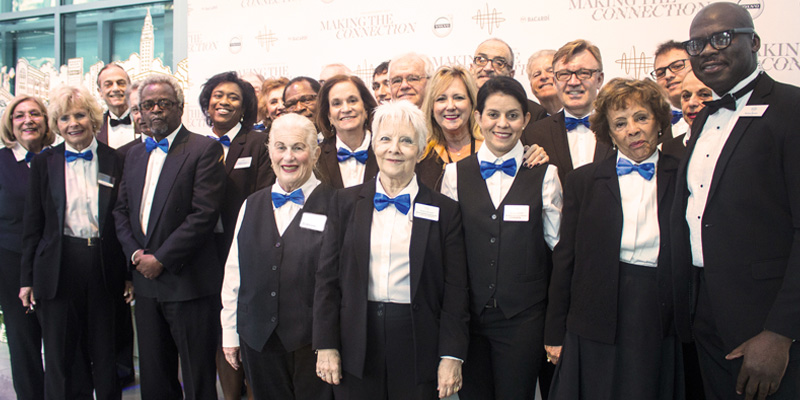 Benefits
Invitation to the Annual Volunteer Appreciation dinner
Discounted tickets (patron rate) and occasionally complimentary ticket offers
Complimentary parking at 17th Street Municipal garage when volunteering at events
Please contact us at 305.428.6776 or email volunteers@nws.edu for additional information.