Community Engagement
NWS in the Schools (Grades K-12)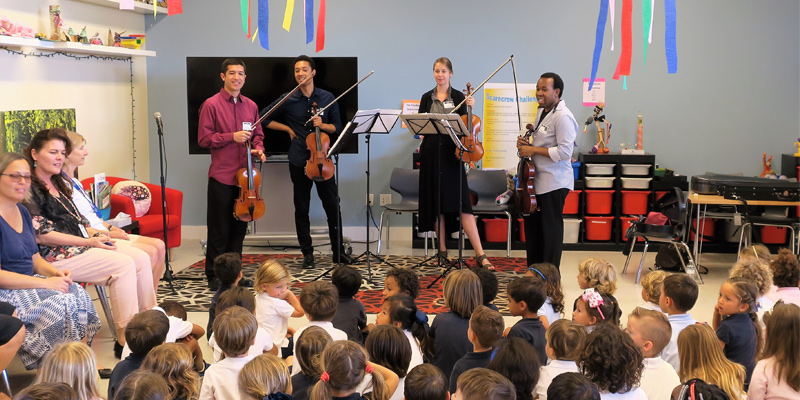 Throughout the season, NWS Fellows visit partner schools to present 30- to 60-minute interactive and thematic musical presentations to a wide range of student levels. These in-class presentations provide a creative approach toward activating the imaginations of youth through musical activities focused on classroom engagement and discovery of classical music. Students are introduced to listening skills, knowledge of cultural history and a personal connection to the art of music.      
If you are interested in having Fellows visit your school, please fill out the interest form below.
*Please note that you are not guaranteed a performance unless you hear back from a NWS administrator with a date and time confirmed.