Community Engagement
NWS in the Community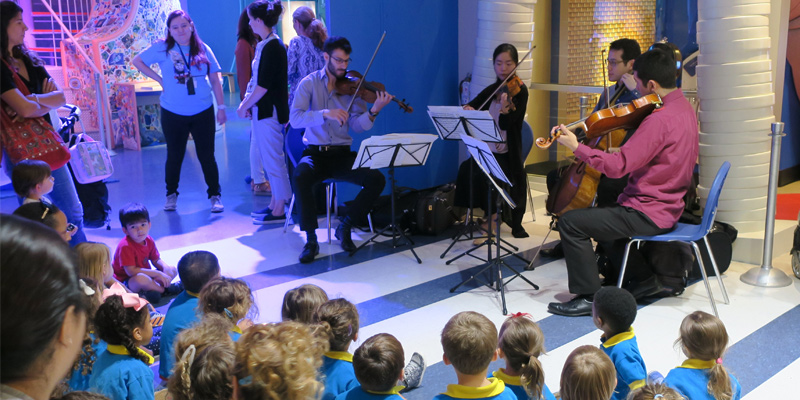 The NWS Fellows offer interactive musical presentations that cover a range of topics in various instrumental groupings. Working with local partners, the groups will visit community centers and venues throughout South Florida to engage with diverse audiences. Venues include senior residences, community centers, hospitals and public spaces. Recent and current partners include: ArtCenter South Florida, Holtz Children's Hospital, Jackson Health System, Jewish Health Systems Residences, Lotus House Shelter, Miami Children's Museum, Miami Dade County's Cultural Passport Program at the Joseph Caleb Auditorium, Overtown Youth Center, Nicklaus Children's Hospital Michael Fux Family Center, the Wow Center Miami and many more.
If you are interested in having Fellows visit your school or community program, please fill out the interest form below.
*Please note that you are not guaranteed a performance unless you hear back from a NWS administrator with a date and time confirmed.