Community Engagement
College Track Mentorship Program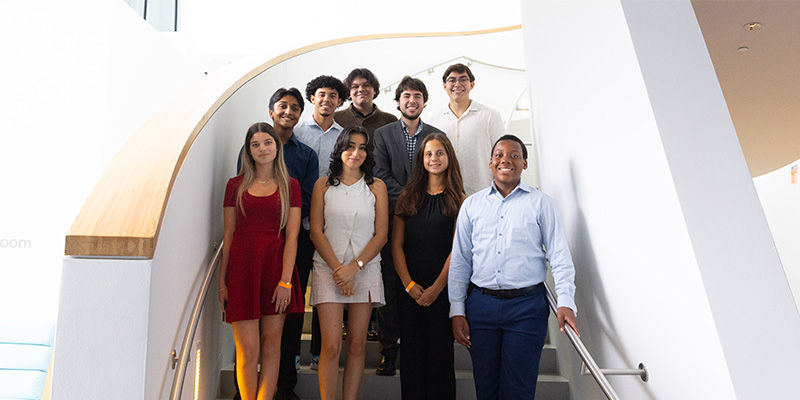 The New World Symphony (NWS) College Track Mentorship Program (CTMP) will serve up to ten young classical instrumental musicians (grades 8-12) from backgrounds underrepresented and underserved in classical music. The goal is to provide each student in this program with the skills and resources necessary to apply and be admitted to any college, conservatory, or music program of their choice. The students chosen for the College Track Mentorship Program are each matched with a Fellow who provides 20-25 lessons per season and assists the student in selecting and acquiring a new instrument and accessories as needed. NWS staff and Fellows work with each student on college preparedness and in their senior year, the college application process.
For more information contact: 
Alan Valladares, Program Manager - alan.valladares@nws.edu  
Felice Doynov, Associate Dean of Visiting Faculty & Orchestra Manager - felice.doynov@nws.edu
2023-24
Mentees & Mentors
:
Kevin Porter (

Bass

)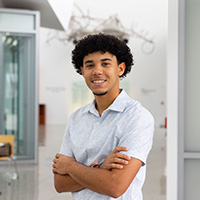 "I am absolutely thrilled to be part of the CTMP! I am opened to a world of endless opportunities and relationships that had never seemed possible for me as a young musician. The program's mentorship, resources, community, and industry connections provide a powerful platform for me to enhance my music playing and pursue my passion with greater depth and breadth. I am truly fortunate to have this opportunity and am eager to seize every opportunity that comes my way, making the most of this extraordinary experience."


Matt Peralta (

Bass

)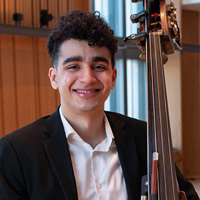 "As a teacher I aim to share what I have learned from my own mentors and help my student to become the best musician they can be."
Albert Acosta (

Bassoon

)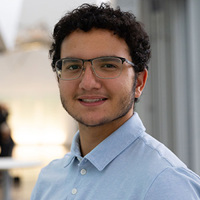 "I am beyond grateful to have the privilege to be a part of the CTMP. This program has impacted my upbringing in the music industry in ways I could only dream of. Before I was a part of this amazing program, I had never been able to work with someone consistently on the Bassoon. Working with my awesome mentor Maggie, has helped fulfill myself as a musician. Her and this program have helped me accomplish things that I never knew I had the possibility of doing."


Maggie O'Leary (

Bassoon

)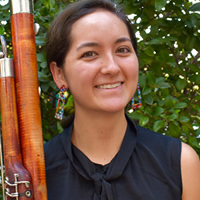 "My goal as a teacher is to make learning music fun and empowering. I am very indebted to the mentors I had when I was younger; their dedication and inspiration shaped the musician and person I am today. It has been a joy to work so closely with my CTMP student and help them reach their goals."
Ayra Karlin (Violin)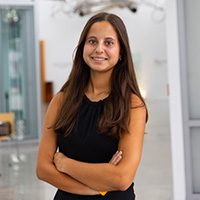 "I am beyond excited to spend the next few years in the CTMP. All the resources and opportunities offered will help me further my career. I look forward to working with and learning from my mento, Yanki. I can't wait to see what I will accomplish in this program!"


Yanki Karatas (Violin)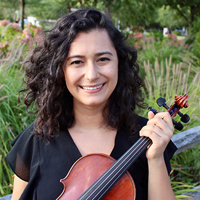 "My main goal this year is to ignite a spark of passion in my student so that they can always have an internal motivation to improve, not just in music but in all endeavors."
Chelsea Roman (Percussion)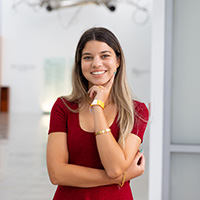 "I have been in the CTMP program for about 4 years and all I can say is that I love working with my mentor, Caleb, as not only does he help better my technique and abilities, but guides me towards becoming a better musician. There is not one time that I walk out of the percussion studio room without learning something new. The CTMP program has been nothing but a blessing."


Caleb Breidenbaugh (Percussion)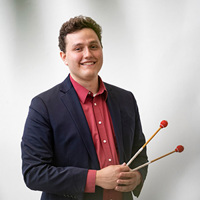 "While working with my student, I aim to be a supporter and a coach and to share my own experiences in order to guide them towards growth as a student, a musician, a professional, and a human."
Guilherme Cooper (Horn)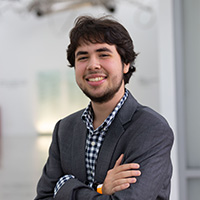 "It's truly an honor to be part of the College Track Mentorship Program and to associate with the New World Symphony. I'm eagerly anticipating a year of great learning with my mentor. The NWS offers such rich experiences, and I'm thrilled to tap into all it has to offer."


Sylvia Denecke (Horn)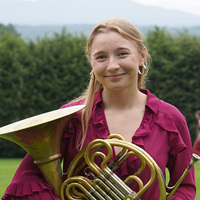 "I strive to teach in a way that creates fundamentally sound musicians, so that the musical capabilities of a student become limitless."
Brandon Garcia (

Bass

)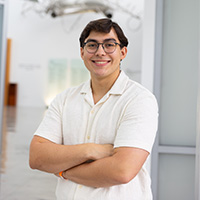 "I am thrilled to begin my second year in the CTMP and begin working with my new mentor, Bryan Bailey. The lessons, support, and experiences that the CTMP provides have played a pivotal role in my development. I look forward to the many opportunities this year that will allow me to continue to improve as a musician and reach my goal of being accepted into a top music school."


Bryan Bailey

(

Bass

)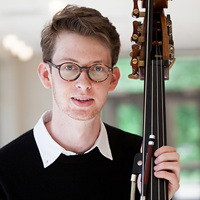 "The journey of a musician can last a lifetime and I'm so excited that Brandon and I have crossed paths at this moment. I am here to help him become his own teacher, and I do that by showing him that failure is an option, and it's the point where growth can occur. The more open our ears are to everything going on around us, the more we can dedicate ourselves to understanding our own path forward."
Isabella Bernal (Piano)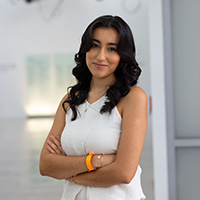 "From lessons, to funding for auditions, and audition prep, CTMP provides me with an abundance of resources to set me up for success. Being a pianist, it's an especially unique opportunity to have such a special support system."


Noah Sonderling (Piano)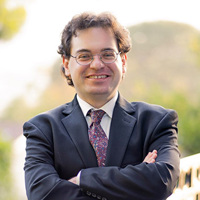 "This year is exciting for me because it is the first time we have had a piano student in the CTMP! I am looking forward to working with her both on solo skills and on approaching the unique challenges faced by an orchestral pianist."
Nate Jones (

Cello

)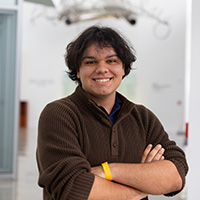 "I believe that the New World Symphony Mentorship Program is a tremendous opportunity for gifted musicians, and a wonderful chance of guidance for those preparing for higher studies."


Kamila Dotta (

Cello

)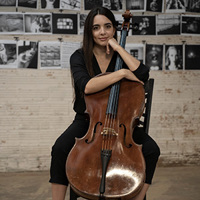 "As a teacher and mentor, I aim to create a safe space for exploration. Through exploration, we can push boundaries and find growth. I will help my student forge a path to his dream college, where his musical journey will flourish."
Jordan Jean (Cello)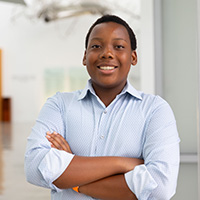 "I am beyond thankful for the New World Symphony's College Track Mentorship Program. It has helped me accomplish things not even I knew I was able to fulfill."


Shirley Kim (Cello)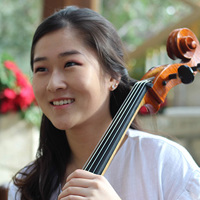 "My aim is to help my student meet their goals and needs with technical proficiency and musical creativity. I hope to inspire their love for music by giving them the right tools and guidance to succeed."
Nihar Bhavsar (Clarinet)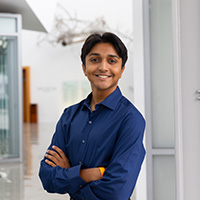 "I am profoundly excited and immensely grateful to have the opportunity to be a part of the New World Symphony's College Track Mentorship Program. Having the support of the New World Symphony not only fuels my passion for music, but it also opens doors to endless opportunities. Whether it's taking lessons with college professors to helping me attend prestigious summer festivals, I'm very appreciative to be in a program that assists our musical journey. I am eager to grow, learn, and collaborate with talented musicians under the guidance of many great conductors, coaches, and mentors including my great mentor, Juliana Darby."


Julianna Darby (Clarinet)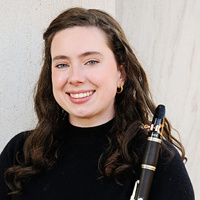 "This year I hope to assist my student in working towards his goals and reaching his full potential. This is an exciting time at the beginning of his lifelong pursuit of music, and I am so grateful to be a part of it!"
Why is this important for the students?
Customized Plan for College or Conservatory Admission
Working with NWS Community Engagement staff, each student will develop an individualized Bridge Plan.
Lessons
NWS would offer lessons to those students who would otherwise not have the opportunity to work with a private music teacher. Students chosen for this program are each matched with a Fellow who will provide 20-25 lessons per season (NWS seasons are from September to May).
Summer Festivals
The program will help each student apply for festival scholarships each summer.
Instrument/Supply Purchase
Students learn crowdsourcing, networking, and fundraising skills to help raise money to purchase a high-quality instrument. This process will help the students understand the fundraising process.
Master Classes and Workshops
Students will be able to take part in instrument-specific master classes with NWS Fellows and NWS visiting faculty members and artists. Students may also potentially perform for NWS Artistic Director Michael Tilson Thomas.
Rehearsal Observation/Concert Attendance
Each CTMP has access to unlimited rehearsal observations and NWS concerts throughout the season.
Conservatory/University Research and Audition Tour Support
As each student enters their junior and senior years of high school, NWS will provide logistical and monetary support to facilitate the college/music school application and audition process.
Performance Opportunities
Students perform multiple times a year through a series of juries created to foster a learning environment and celebrate their accomplishments at an end-of-the-year recital.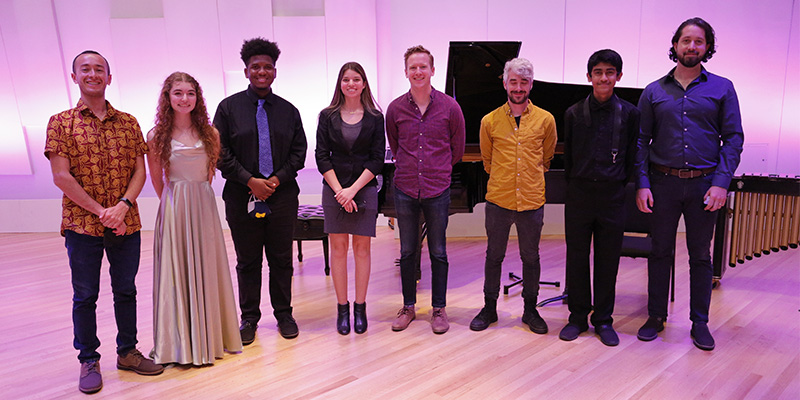 Why is this important for the Fellows?
Experience teaching and mentoring advanced middle- and high-school students
Learn to be an effective advocate for young musicians of color
Gain increased awareness of the road to conservatory and university for students from underrepresented backgrounds

Work with professionals that expand their pedagogical knowledge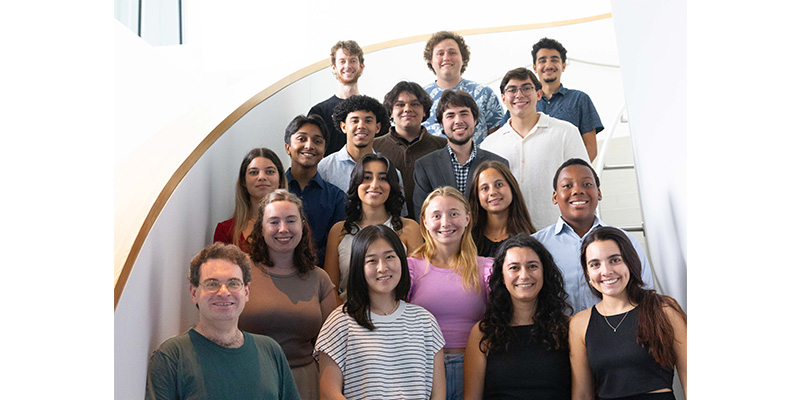 Why is this important for NWS?
Community Engagement is integral to the New World Symphony fellowship experience and a core part of our curriculum. Through training and application of skills in practice, Fellows develop engagement techniques to interact with community members of all ages from diverse backgrounds. The College Track Mentorship Program is committed to providing students tools for a lifetime of success by providing an inclusive range of services.


CTMP Alumni 
Isabella Molliner (Violin)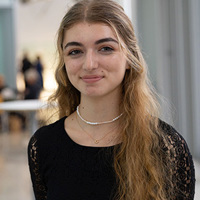 2021-2023
Bachelors – Miami Dade College, Honors 2027
"The CTMP has opened my horizons to loving music more than I thought I could. With the help of my private lesson teacher, I have become a much more confident violinist. And I've learned a lot about music overall. Without CTMP I wouldn't have the same admiration and confidence for music that I have no."


Shyam Narayanan (Bassoon)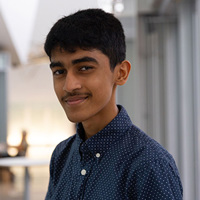 2019 – 2023
Bachelors - University of Illinois Urbana-Champaign 2027
"I love meeting with and working weekly with my mentor Bee the best about the CTMP. They really help me understand how to be a better bassoonist and the lessons we have are particularly beneficial to my success in being a musician."


Guerwen Gue (Bass)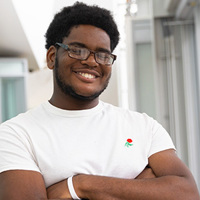 2022 – 2023
Bachelors – Berklee College of Music 2028
"As a senior, knowing where to go and what to do with my life after high school was really frightful at first. After meeting with the NWS CTMP, I was paired with a Bass Fellow who showed me her vast musical knowledge. Thank you, NWS, for giving me the opportunity and resources to better myself as a student and musician."


Tyrell Varnado (Trombone)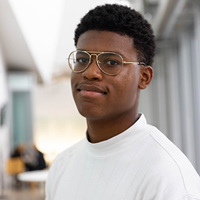 2022 – 2023
Bachelors – Florida State University 2027
"After every lesson I have had with my private trombone mentor, my intonation and tone quality had improved. From masterclasses to new world symphony concerts, the CTMP had given me endless amounts of resources, which was a great experience."


Leonardo Rincon (Violin)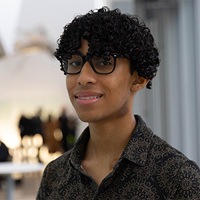 2022 – 2023
Bachelors - Cleveland Institute of Music 2027
"I will always feel grateful to the New World Symphony College Track Mentorship Program for everything they have done for me as a musician. I have only been in the college track program for a couple months, and it has been such a great opportunity that has helped me in many positive aspects, that I was not yet aware of the importance. Being able to have the support of the New world Symphony, if it's having weekly lessons with the fellows, or being able to record with top of the line resources. Everything that the new world symphony college track mentorship program offers has been an important learning opportunity for the beginning of my musical career."


Patrick Johnson (Bass)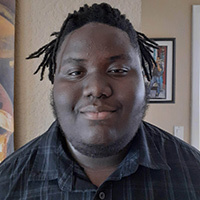 2017 – 2021
Bachelors – Northern Florida University 2025
"My time at New World Symphony has been a great learning experience. They taught me how to play upright bass with the bow and also gave me an understanding of orchestral music. The College Track Mentorship Program has helped my playing in many ways! I highly appreciate them for the opportunity."


Gabriel Johnson (Trumpet)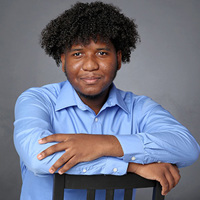 2017 – 2022
Bachelors - University of Michigan 2026
 "Thanks to the New World Symphony College Track Mentorship Program and all of my private teachers that I had throughout the years of being in this program, I am able to play better and sound confident from before I was with the CTMP. The CTMP has given me so many opportunities to go and see the New World Symphony concerts and rehearsals and it was an amazing experience. New World has helped me obtain new trumpets that would help me throughout my musical career and even help me with college auditions. Thanks to the CTMP I am very serious about music and would love to continue it as my career choice."
Kebra-Seyoun Charles (Bass):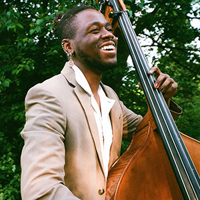 2012 – 2016
Bachelors - New England Conservatory 2020
Masters - Juilliard 2022
 "New World Symphony more than prepared me for a career in music. Learning from those who do (and do it well) illustrated the dedication and care I needed to imbue in each note."
Isaac Sepulveda (Horn)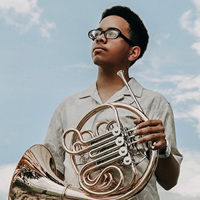 2017 – 2019
Bachelors – University of Michigan 2023
 "My experience with the College Track Mentorship Program allowed me to flourish musically by getting more in touch with the nuances involved in effectively conveying an artistic message. My perspective on orchestral music as a whole has always been full of excitement, and with the assistance provided by the College Track Mentorship Program I can now move forward in a more refined and practical manner."
Brianna Garcon (Horn)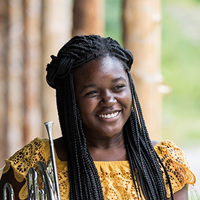 2016 – 2018
Bachelors – Eastman School of Music 2022
Program Coordinator for the National Community Partnerships, Kennedy Center
 "Being a part of the college track mentorship program, has provided me with the tools necessary to succeed at Eastman and I am so thankful for all of their support."