Community Engagement
NYO2 Residency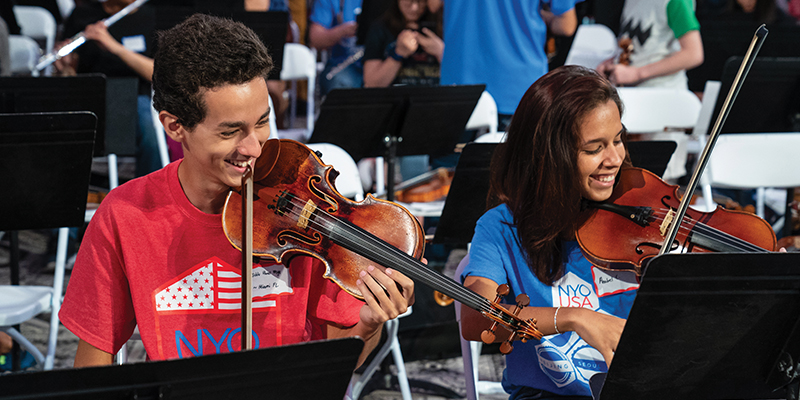 In partnership with Carnegie Hall's Weill Music Institute, national youth orchestra NYO2 annually visits the New World Center for a six-day residency.
Outstanding young American instrumentalists form NYO2, a free orchestra program that comes together alongside NYO-USA each summer for intensive training and performance opportunities. NYO2 has a particular focus on recruiting musicians from communities underrepresented in classical music. Participating musicians have the opportunity to work closely with top players from American orchestras during a residency before NYO2's performances. After two weeks of training, the program features in a six-day residency and performance at the New World Center in Miami before its finale concert at Carnegie Hall. 
Talented high school students of diverse backgrounds from around the country will have the opportunity to see and perform at the New World Center, as well as to interact with Fellows and alumni as coaches. More visibility for NWS will help with our long-term recruitment goals.
Up to 20 Fellows will be employed by Carnegie Hall as NYO/NYO2 coaches. They have the opportunity to work with talented students, participate in gainful employment in the summer months and incorporate Carnegie Hall's Weil Music Institute into their networks.