Community Engagement
Town Hall Master Class (Grades 7-12)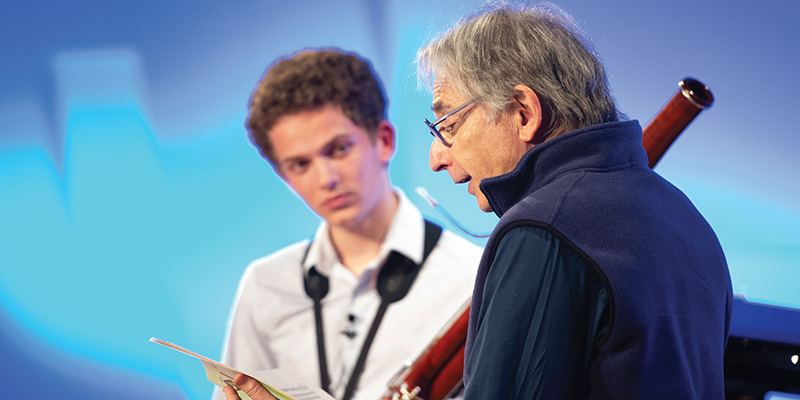 The New World Symphony's Town Hall Master Class is an annual tradition of its Co-Founder and Artistic Director, Michael Tilson Thomas. This open forum master class uses technology to bring students together from around the country. Past participants include students from local high schools, the Atlanta Symphony Talent Development Program (ATDP), Atlanta Symphony Youth Orchestra, Greater New Orleans Youth Orchestra, Iberacademy, and Nashville Symphony's Accelerando Program. Through the use of Internet2, students in Miami Beach and partner organizations are able to all participate in this master class together. The by-invitation Town Hall Master Class is presented as a free webcast via MUSAIC.
Register for free at musaic.nws.edu.
Students and ensembles participating in the Town Hall Master Class receive monthly online coaching from January to the Town Hall Master Class in April and one in-person residency from the NWS Fellows.  Current partners ATDP and Accelerando serve students from communities underrepresented in classical music and NWS is proud to work together with them for a diverse, inclusive and equitable future for classical music.