Events & Tickets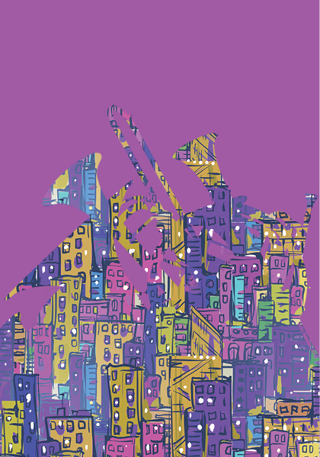 A Handful of Keys: A Retrospective of American Keyboard Music
New World Center, Truist Pavilion
Wednesday, February 2, 2022 at 7:30 PM
From Florence Price and Fats Waller to Hazel Scott and Jelly Roll Morton, keyboard music was a critical form of expression and talent during the 1920s. Pianist Michelle Cann joins NWS Piano Fellows Wesley Ducote and Thomas Steigerwald, and Zhu Wang--one of her students at the Curtis Institute for an intimate look at the jazz and classical keyboard works of the Harlem Renaissance. The performance will feature works of Louis Moreau Gottschalk, Florence Price, Jelly Roll Morton, Hazel Scott, Irene Britton Smith, Fats Waller and Helen Eugenia Hagan.
This concert also launches a multi-year exploration of piano and piano-centric music of Black composers and musicians. This project is a collaboration between the New World Symphony, Michael Tilson Thomas, The Curtis Institute of Music and Michelle Cann. This project will include a website which augments selections from the concert with recorded performances of other works and biographical information about the composers. Pianist and musicologist Dr. Samantha Ege (Lord Crewe Junior Research Fellow in Music at Lincoln College, University of Oxford), will serve as an advisor to the website.  
This event is part of the New World Symphony's festival I Dream a World: The Harlem Renaissance and Beyond—a five-day festival that explores and celebrates the history and influence of the Harlem Renaissance and the epicenters of Black excellence that thrived across the nation during the 1920s. This festival is made possible with support from the NWS Collaborations Fund, the NWS Fund for New Ventures and Bank of America. For a full list of festival events, click here. 
While at the New World Center
Exhibition: Interludes of Harlem: Poetic Illustrations of Langston Hughes featuring Jacob Lawrence
Christopher Norwood, curator and founder of Hampton Art Lovers at the Historic Ward Rooming House, will curate an exhibition of art which contextualizes the Harlem Renaissance and the American Great Migration that ushered in the first Black arts movement. This exhibition will be on display at the New World Center throughout the festival. Click here for more information.
Loading Concert Information
FOR YOUR SAFETY 
As of September 18, 2021, these are the guidelines that all guests at New World Symphony concerts must follow. These guidelines will apply to all members of your party before they are allowed to enter the New World Center and to any users of the tickets purchased by you.  Click here for additional information.
COVID REQUIREMENTS: 
We request that all guests are fully vaccinated against COVID-19 (at least two weeks after final dose) and provide proof of vaccination; i.e. original vaccination card, copy of vaccination card, or picture of vaccination card. Name on vaccination card must match name on ID. 

In lieu of proof of vaccination, we require proof of a negative COVID-19 diagnostic test result within 72-hours (including for unvaccinated children under 12 years of age). Name on test result must match name on ID. Results from self-test kits and test-at-home kits will not be accepted.

All guests may undergo a temperature screening upon entry into the building. 

Masks are required inside New World Center at all times, regardless of vaccination status. 
DAY OF EVENT 
Please arrive early for check-in process. 

Please bring your ID and proof of vaccination or negative test result. As noted above, the full name on your ID must match the name on your vaccination card or COVID test result. 

Please remember to bring a mask. 
By attending our events, you voluntarily accept responsibility for all risks related to exposure to COVID-19.
Program
A Handful of Keys:
A Retrospective of American Keyboard Music
A Collaboration between NWS and the Curtis Institute of Music
Wednesday, February 2, 2022 at 7:30 PM
New World Center, Truist Pavilion
Michelle Cann, piano
Wesley Ducote, NWS Piano Fellow
Thomas Steigerwald, NWS Piano Fellow
Zhu Wang, piano student at Curtis Institute
Louis Gottschalk                                              The Banjo, Op. 15 (c. 1854-55)
(1829-1869)
                                                                           Thomas Steigerwald
                                                                           The Union, Op. 48 (1862)
                                                                           Zhu Wang
Florence Price                                                  Your Hands in Mine (1943)
(1887-1953)
                                                                           On a Summer's Eve (1939)
                                                                           Thomas Steigerwald
Irene Britton Smith                                           Variations on a Theme by MacDowell (1947)
(1907-1999)
                                                                            Wesley Ducote
Helen Hagan                                                      Concerto in C minor (1912)
(1893-1964)                                                           I.
Arranged by
Lola Perrin and                                                  Michelle Cann
Ivory Duo Piano Ensemble                               Zhu Wang
Hazel Scott                                                        Improvisation on Hungarian Rhapsody No. 2
(1920-1981)                                                        in C-sharp minor by Franz Liszt (c. 1940)
Mary Lou Williams                                            Night Life (1930)
(1910-1981)
                                                                           Thomas Steigerwald
Jelly Roll Morton                                              The Crave (1938)
(1890-1941)
                                                                           The Finger Breaker (1938)
Fats Waller                                                        Alligator Crawl (1934)
(1904-1943)
                                                                           Smashing Thirds (1929)
                                                                            Wesley Ducote
Michelle Cann, piano
"A compelling, sparkling virtuoso" (Boston Music Intelligencer), pianist Michelle Cann made her orchestral debut at age 14 and has since performed as a soloist with numerous orchestras including The Philadelphia Orchestra, Cleveland Orchestra, Cincinnati Symphony and New Jersey Symphony.
A champion of the music of Florence Price, Ms. Cann performed the New York City premiere of the composer's Piano Concerto in One Movement with The Dream Unfinished Orchestra in 2016 and the Philadelphia premiere with The Philadelphia Orchestra in February 2021, which the Philadelphia Inquirer called "exquisite."
Highlights of Ms. Cann's 2021–22 season include debut performances with the Atlanta, Detroit and St. Louis symphonies, as well as her Canadian concert debut with the National Arts Centre Orchestra in Ottawa. She also receives the 2022 Sphinx Medal of Excellence, the highest honor bestowed by the Sphinx Organization, and the 2022 Andrew Wolf Chamber Music Award. Embracing a dual role as both performer and pedagogue, Ms. Cann's season includes teaching residencies at the Gilmore International Keyboard Festival and the National Conference of the Music Teachers National Association.
Ms. Cann regularly appears in solo and chamber recitals throughout the U.S., China and South Korea. Notable venues include the National Centre for the Performing Arts (Beijing), the John F. Kennedy Center for the Performing Arts (Washington, D.C.), Walt Disney Concert Hall (Los Angeles) and the Barbican (London). She has also appeared as cohost and collaborative pianist with NPR's From The Top.
An award winner at top international competitions, Ms. Cann served as the Cincinnati Symphony's MAC Music Innovator in 2019 in recognition of her role as an African-American classical musician who embodies artistry, innovation and a commitment to education and community engagement.
Ms. Cann studied at the Cleveland Institute of Music and Curtis Institute of Music, where she holds the inaugural Eleanor Sokoloff Chair in Piano Studies.
Wesley Ducote, piano
Wesley Ducote is a second-year Piano Fellow at the New World Symphony. Hailing from Houston, he has led a versatile musical career pursuing a diverse set of interests.
As a collaborator, Mr. Ducote has been featured with many of today's brightest stars including composer/vocalist Kate Soper, Emmy Award-winning composer and Vietnamese folk musician Van Anh Vo, flutists Leone Buyse and Carol Wincenc, soprano Ana Maria Martinez, and many others. He has served as principal keyboardist with the Shepherd School Symphony and the Houston Grand Opera Orchestra. As a chamber musician he has been a featured artist with MUSIQA and the Nantucket Rossini Club, and in 2017 was selected by the Shepherd School of Music to perform with the Gyldfeldt quartet from Leipzig. Mr. Ducote has even worked as a keyboardist/composer in his own jazz-fusion sextet Steve Cox's Beard.
An enthusiastic performer of new and contemporary music, Mr. Ducote has premiered over 40 new works and worked with faculty at institutions in China, South Korea, Canada and all over the United States. His new music experience includes works for solo piano, chamber ensembles, orchestra and even a piano concerto written for him. He is currently working on an upcoming commissioning project of new solo piano music.
Mr. Ducote is an Artist Fellow with the Louis Moreau Institute and was a Young Artist Fellow with Da Camera of Houston, Resident Piano Fellow with the Cortona Sessions for New Music, and a fellow with CPI at the Composer's Conference, SICPP, Encore Chamber Music, Round Top Festival Institute and Aspen Music Festival. Mr. Ducote holds graduate and undergraduate degrees in music from Rice University, where he studied with Brian Connelly, as well as an undergraduate degree in mathematics.
Thomas Steigerwald, piano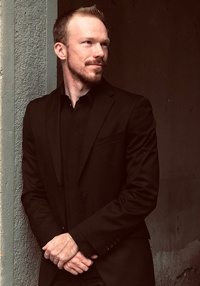 Prize-winning pianist and native Texan Thomas Steigerwald is a third-year Piano Fellow at the New World Symphony. A medal winner in the Wideman, New York, Dallas Chamber Symphony and San Jose International piano competitions, he holds a master's degree from The Juilliard School, where he studied with Matti Raekallio, and a bachelor's degree from Eastman School of Music under the tutelage of Douglas Humpherys.
A 2013 Music Teacher's National Association Young Artist prize winner, Mr. Steigerwald has pursued a multifaceted career of solo performance, chamber music and orchestral piano. He made his orchestral debut at age 18, performing Prokofiev's Piano Concerto No. 3 with the San Antonio Symphony. He performed Rachmaninoff's Piano Concerto No. 3 with the National Repertory Orchestra in Breckenridge, Colorado during its 2019 summer festival. In 2019 he collaborated with violist Brett Deubner for 20 concerts in their second tour of China. Mr. Steigerwald premiered Cosme McMoon's newly discovered piano concerto Rondo espagnol in 2018, giving performances with the Youth Orchestra of San Antonio at the Tobin Center and New World Symphony. 
Representing the Eastman School of Music, Mr. Steigerwald performed Balakirev's Islamey at the Kennedy Center's Millennium Stage in Washington, D.C. in 2014. He performed Martin's Piano Quintet in the Round Top Festival's 2016 Chamber Honors Recital. In 2015 he performed Franck's Piano Quintet in the Eastman School's Chamber Honors Recital. He has also performed chamber works with Ransom Wilson, Maxim Kozlov, the Delphi Trio, Christiano Rodrigues, Anton Rist and Gretchen Pusch. Conductors with whom he has performed include Michael Tilson Thomas, Gustavo Dudamel, Brad Lubman, Emmanuel Villaume, Perry So, Thomas Adès and Gerard Schwarz.
Zhu Wang, piano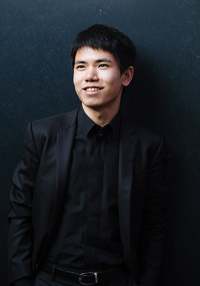 Praised by The New York Times as "a superb pianist, a thoughtful, sensitive performer" and Fou Ts'ong as "an incredible talent with a natural feeling of harmony and imagination," pianist Zhu Wang's engaging performances exhibit a remarkable depth of musicianship and poise. Winner of the 2020 Young Concert Artists International Audition, he was awarded the Stern Young Artist Development Award, which is supported by the Linda and Isaac Stern Foundation. Mr. Wang showcases his artistry as both a passionate soloist and dedicated chamber musician.
Mr. Wang's upcoming season includes solo recital debuts at Carnegie's Zankel Hall and The Kennedy Center, world premiere performances of a work for solo piano by Nina Shekhar, Florence Price's Piano Concerto in One Movement with the Mississippi Symphony and appearances with violinist Randall Goosby in a San Francisco Symphony recital series and at 92nd Street Y and Merkin Hall. 
Mr. Wang has performed across the U.S. and internationally at prestigious venues such as The Kennedy Center, Carnegie Hall, Chamber Music Hall of the Berliner Philharmonie, Warsaw Philharmonic Concert Hall and Shanghai Concert Hall. Since his orchestral debut at age 14 with the Hilton Head Symphony, where he performed Mozart's Piano Concerto No. 21, he has soloed with the Salzburg Chamber Soloists, Zermatt Music Festival Orchestra, Fort Worth Symphony, Brunensis Virtuosi Orchestra, San Juan Symphony and Xiamen Philharmonic.
As an avid chamber musician and new music advocate, Mr. Wang gave the world premiere of Timo Andres's Moving Etudes (2017). He has performed in festivals such as Kneisel Hall, Four Seasons Chamber Music Workshop, Lake Como International Piano Academy, Shanghai International Piano Festival, Perlman Music Program and Music Academy of the West, where he won the solo piano competition.
A native of Hunan, China, Mr. Wang began learning piano at the age of five, when he trained at Music Middle School Affiliated to Shanghai Conservatory of Music with Zhe Tang and Fou Ts'ong. For his bachelor of music degree he continued his study at The Juilliard School, where he received Gina Bachauer and Mieczyslaw Munz Scholarship. He is currently pursuing his artist diploma at Curtis Institute of Music, under the guidance of Robert McDonald.