Events & Tickets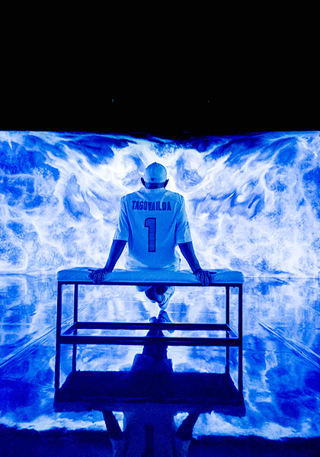 Orchestra Concert
Blue Waves
New World Center, Michael Tilson Thomas Performance Hall
Friday, March 11, 2022 at 7:30 PM
Program
Join Fellows for a multimedia program exploring the innermost aspects of the human experience, with music and immersive visual art serving as the emotional gateways to a guided journey that ultimately celebrates our collective resilience. This performance is in partnership with Wellspring, a Miami-based non-profit counseling center and outreach ministry that provides mental health services and education in the community. Blue Waves' NWS BLUE Project team was inspired by Wellspring's intervention dealing with the emotional crisis arisen from the Surfside tragedy. Blue Waves' narrative relates the testimony of a few Wellspring therapists, on grief and the role of music in the grieving process.
Warning: The video material used in this presentation includes fast moving images. It may cause discomfort and trigger seizures for people with photosensitive epilepsy. Viewer discretion is advised.
Pre-Concert Guided Meditation
Before Fellows take the stage, Violin Fellow Carson Marshall will lead a guided musical meditation from 6:30-7:00 PM. Carson hopes to provide a safe space for the audience to ground themselves, explore resources and connect with their intention for the evening's concert. He will be available to connect both after this activity and after the full concert in the Atrium. This activity is open to all Blue Waves ticketholders. Click here for more information from Carson.
Blue Waves is an NWS BLUE Project. Fellow-driven projects are sponsored in part by the Maxine and Stuart Frankel Foundation and NWS's Fund for New Ventures. Visuals by AQUEOUS, an ARTECHOUSE original production.
NWS BLUE Project Team:
Amy Sunyoung Lee, Christina Choi, James Churchill, Natsuko Takashima
Program
Tōru Takemitsu
(1930-1996)

Rain Tree Sketch II (1992)

Thomas Steigerwald, piano
Claude Debussy
(1862-1918)

Quartet in G minor for Strings, Op. 10 (1893)

III. Andantino, gently expressive
Natsuko Takashima, violin I; Christina Choi, violin II
Stephanie Block, viola; James Churchill, cello
Alberto Ginastera
(1916-1983)

Quartet No. 2 for Strings, Op. 26 (1958; revised 1968)

Christina Choi, violin I; Natsuko Takashima, violin II 
Stephanie Block, viola; Amy Sunyoung Lee, cello
Gustav Mahler
(1860-1911)

Symphony No. 5 in C-sharp minor (1901-02)

Igor Stravinsky
(1882-1971)

Selections from The Firebird (1919 suite)

III. Infernal Dance of King Kashchei 
IV. Lullaby 
V. Finale
FOR YOUR SAFETY 
As of September 18, 2021, these are the guidelines that all guests at New World Symphony concerts must follow. These guidelines will apply to all members of your party before they are allowed to enter the New World Center and to any users of the tickets purchased by you.  Click here for additional information.
COVID REQUIREMENTS: 
We request that all guests are fully vaccinated against COVID-19 (at least two weeks after final dose) and provide proof of vaccination; i.e. original vaccination card, copy of vaccination card, or picture of vaccination card. Name on vaccination card must match name on ID. 

In lieu of proof of vaccination, we require proof of a negative COVID-19 diagnostic test result within 72-hours (including for unvaccinated children under 12 years of age). Name on test result must match name on ID. Results from self-test kits and test-at-home kits will not be accepted.




Masks are required inside New World Center at all times, regardless of vaccination status. 
DAY OF EVENT 
Please arrive early for check-in process. 

Please bring your ID and proof of vaccination or negative test result. As noted above, the full name on your ID must match the name on your vaccination card or COVID test result. 

Please remember to bring a mask. 
By attending our events, you voluntarily accept responsibility for all risks related to exposure to COVID-19.
Chad Goodman, conductor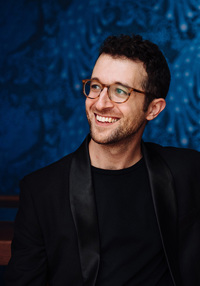 With a flair for inventive programming and a bold presence on stage and in the community, Chad Goodman has been praised for "bringing innovation to classical music" (Forbes).
As the Conducting Fellow of the New World Symphony, Mr. Goodman conducts on subscription, education, family and holiday programs. His program, "SPARK: How Composers Find Inspiration," blended captivating light design and videography with engaging audience participation to explore how a composition is created and brought to life by an orchestra.
Since 2018 Mr. Goodman has served as an Assistant Conductor to the San Francisco Symphony, assisting Esa-Pekka Salonen, Manfred Honeck, Daniel Harding, Pablo Heras-Casado, Simone Young and James Gaffigan among others.
Mr. Goodman's 2022-23 Season will include debut appearances with the Elgin Symphony, Baton Rouge Symphony, Greensboro Symphony and San Francisco Chamber Orchestra.
As Founder and Artistic Director of Elevate Ensemble, Mr. Goodman's ambitious vision for concert programming resulted in the pairing of music from Bay Area composers with underappreciated gems of the 20th and 21st centuries. Under his leadership, Elevate Ensemble established a Composer-in-Residence program and commissioned fifteen works from Bay Area composers. Elevate collaborated with photographers, videographers, poets and culinary artists, bringing new music and vibrant multi-genre experiences to unique venues such as yoga studios, historic Victorian homes and art studio warehouses.
Mr. Goodman has previously served as Conducting Fellow of Festival Napa Valley, Music Director of the Contra Costa Chamber Orchestra, Conducting Fellow of the Atlantic Music Festival, and a rehearsal and cover conductor for the San Francisco Ballet.
In addition to his performing career, he teaches young musicians the business and entrepreneurial skills needed to successfully navigate the world as a working musician in his workshop "You Earned a Music Degree. Now What?"
Mr. Goodman holds a bachelor of music degree from the Eastman School of Music and a master of music degree from San Francisco State University. His mentors include Michael Tilson Thomas, Alasdair Neale, Cyrus Ginwala and Martin Seggelke.
Wellspring Counseling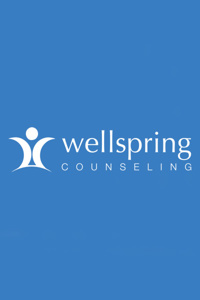 Wellspring is a Miami-based non-profit counseling center and outreach ministry that provides mental health services and education in the community and through Telehealth. The center focuses on trauma resolution, and its therapeutic approach is holistic and experiential, using modalities such as equine assisted therapy, biofeedback and art experiences, among others. Wellspring offers intensive programs to alleviate the effects of trauma among youth and adults with its Bounce! and Restore Retreats and provides Disaster Emotional Relief (DER) in the face of major tragic events.
For more information about Wellspring, visit the website: www.wellspringmiami.org.
ARTECHOUSE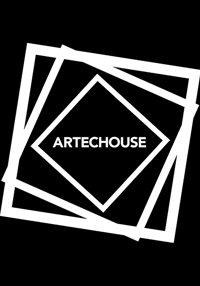 ARTECHOUSE (ART + TECH + HOUSE) creates, produces and presents innovative art across platforms. They are on a mission to stimulate interest in the limitless possibilities of creative innovation and to push the boundaries of what is possible. They believe in the transformative power of art, science and technology and are committed to: 
Inspiring a new generation of genre-pushing artists to create with technology.

 

Educating the public about these new, exploratory mediums. 

 

Empowering artists and partners with tools and platforms that support and amplify their work.

 
ARTECHOUSE strives to provide the most advanced exhibition platforms so that pioneering new media artists can create and show their work without limitations, and so that the public can have the most enhanced experiences of this new type of art.  
They are an incubator, working hand-in-hand with artists to develop new commissions and re-imagine ambitious presentations of previous work, as well as regularly producing art experiments and experiences themselves.  
Always on the forefront of what is next, ARTECHOUSE seeks to challenge preconceptions about art and inspire new ways of creative thinking.