Events & Tickets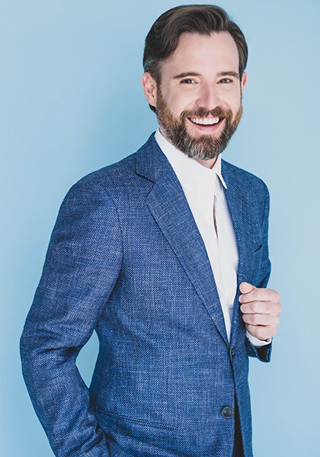 Orchestra Concert
Carmina Burana
Adrienne Arsht Center
This concert is part of the NWS's series at the Adrienne Arsht Center. Artistic Director Laureate Michael Tilson Thomas and NWS Fellows welcome world-renowned guest artists for a series of star-studded, one-night-only events at downtown Miami's grand concert hall. Subscriptions for this 3-concert series begin at just $36 ($12/concert). Click here to explore the full subscription! 
COMPOSE YOUR OWN SUBSCRIPTION PACKAGE! 
Want to try a little of everything? Customize your own subscription of three or more concerts to exercise full creative freedom while enjoying all the flexibility and perks of being a New World Symphony subscriber. CYO series cannot be purchased online. Call the Box Office at 305.673.331 to compose your series today. 
SUBSCRIBERS ENJOY THE BEST OF NWS! 
As an NWS Subscriber, you receive amazing benefits to enjoy throughout the season, including the best seats for the lowest prices and access to our incredibly talented Fellows. Click here to learn more! 
Tickets on Sale 9/2/2022
Program
Ralph Vaughan Williams
(1872-1958)
Approx. Duration: 14 minutes

Clara Schumann
(1819-1896 )
Approx. Duration: 23 minutes

Concerto for Piano and Orchestra, Op. 7 (c. 1833-35)

Allegro maestoso 
Romanze 
Finale 

Carl Orff
(1895-1982)
Approx. Duration: 60 minutes

Fortune, Empress of the World 
In Springtime 
On the Green 
In the Tavern 
The Court of Love 
Blanziflor and Helena 
Fortune, Empress of the World 

Elliot Madore 
Seraphic Fire 
Choruses: Miami Dade College, Florida International University, 
Civic Chorale of Greater Miami, University of Miami,  
Florida Memorial University, Florida Singing Sons 

Patrick Dupré Quigley, conductor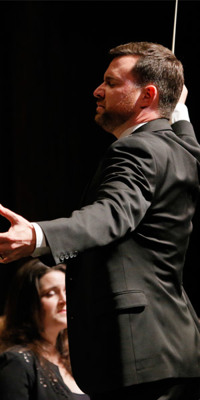 Conductor Patrick Dupré Quigley is at the vanguard of a new generation of young Baroque- and Classical-era specialists: completely at ease at the helm of the modern symphony orchestra while still able to create the passionate, distinctive stylings of the Baroque and Classical sound. The founder and artistic director of Seraphic Fire and the Firebird Chamber Orchestra, he has also received rave reviews of his work with the music of contemporary American composers. In addition, Mr. Quigley is the author of a recurring column on artistic entrepreneurship for American Public Media. 
A popular artist with audiences and critics alike, the Miami Herald has described Mr. Quigley as: "A musician with a constellation of qualities rarely found in a single conductor: an enthusiastic and  audience-friendly personal style, a scholar's instinct for rooting out obscure but worthy music, a scrupulous and historically informed approach to works that span a wide range of musical periods, an ability to bring out the best in his talented platoon . . . and a showman's canny sense of how to appeal to audiences."
Under Mr. Quigley's direction, Seraphic Fire has released 14 recordings on the Seraphic Fire Media label (founded by Mr. Quigley), with an additional recording forthcoming in 2016.  Mr. Quigley was nominated for two 2012 Grammy Awards. He was the only conductor in the world to be nominated for two separate projects that year, and Seraphic Fire was the only choir in North and South America to receive a nomination. Mr. Quigley's last three releases have debuted in the top 10 of the Billboard Magazine classical charts.  His recording Reincarnations, featuring 20th- and 21st-century American vocal masterpieces, was hailed by Gramophone as "extraordinary."
The 2015-16 season sees guest engagements with the New World Symphony in a program of Reich, Ligeti and Monteverdi; covering The Cleveland Orchestra's performances of Handel's Messiah and touring performances in New York, Philadelphia and Washington, D.C. of Mozart's Requiem, Brahms' A German Requiem, and Charpentier's Te Deum with Seraphic Fire and the Sebastians Period Orchestra.  
Mr. Quigley's past guest conducting appearances include Handel's Messiah at Carnegie Hall, as well as programs with the New World Symphony, San Francisco Symphony's Community of Music Makers Series, four separate appearances with the San Antonio Symphony, Louisiana Philharmonic, Mobile Symphony and Naples Philharmonic. 
Mr. Quigley is the recipient of the 2004 Robert Shaw Conducting Fellowship, given annually by the National Endowment for the Arts and Chorus America to one conductor between the ages of 25 and 40 who demonstrates the potential for a significant professional career. At 26 he was the youngest person to receive this award.  Most recently, he was awarded Chorus America's Louis Botto Award for Innovative Action and Entrepreneurial Zeal, recognizing his artistic and institution-building achievements with Seraphic Fire. 
Mr. Quigley received his master of music degree in conducting from the Yale School of Music and his undergraduate degree in musicology from the University of Notre Dame. He is a graduate of the Indiana University Center on Philanthropy's Fundraising School.
Isata Kanneh-Mason, piano
Isata Kanneh-Mason is the recipient of the 2021 Leonard Bernstein Award, a 2020 Opus Klassik award for best young artist and, as a member of the Kanneh-Mason family, the 2021 best classical artist at the Global Awards.
Ms. Kanneh-Mason's debut album on Decca Classics, Romance – the Piano Music of Clara Schumann, drew popular and critical acclaim, entering the U.K. classical charts at No. 1 when it was released in 2019 and leading Gramophone magazine to extol the recording as "one of the most charming and engaging debuts" and Classic FM to praise her as "a player of considerable talent." This was followed in 2021 by Summertime, a journey through the varied piano repertoire of 20th-century America featuring Samuel Barber's Piano Sonata and a world premiere recording of Samuel Coleridge-Taylor's Impromptu in B minor.
Since studying with Hamish Milne and Carole Presland at London's Royal Academy of Music, graduating in 2020 with a Master of Arts in Performance and the Diploma of the Royal Academy of Music, Ms. Kanneh-Mason has embarked on a successful and increasingly busy concert career as a solo artist, with concerto appearances, solo recitals and chamber concerts throughout the U.K. and abroad. During the U.K.'s COVID-19 lockdown in 2020, she performed a livestreamed rendition from her family home in Nottingham of the first movement of Beethoven's Third Piano Concerto accompanied by her brothers and sisters, which garnered over one million views. She recently gave her Wigmore Hall solo recital debut, which featured repertoire by female composers for International Women's Day, and appeared in streamed performances with orchestras such as the Hallé and the BBC Scottish Symphony. In the 2021-22 season, she continued as Young Artist in Residence with the Royal Liverpool Philharmonic Orchestra.
Highlights of this season include the Los Angeles Philharmonic at the Hollywood Bowl, Royal Philharmonic at the Edinburgh Festival, Rheingau Festival, Schleswig-Holstein Musik Festival, Klavier Festival Ruhr, Paris Mozart Orchestra at the Philharmonie de Paris, Amsterdam Concertgebouw and Auditorium National de Lyon, Tonhalle Orchestra Zürich, Dallas Symphony, Baltimore Symphony, San Antonio Symphony, Gothenburg Symphony and a solo recital tour of North America.
Ms. Kanneh-Mason has performed several times on television and radio including the BBC One documentary Imagine… This House is Full of Music, a feature for CBS Sunday Morning and the Spanish TV show, La Resistencia. She made her debut as a television presenter for the coverage of the 2019 BBC Proms.
Ms. Kanneh-Mason completed her undergraduate degree at the Academy as an Elton John scholar, and performed with Sir Elton in 2013 in Los Angeles. She is also grateful for support from the Nottingham Soroptimist Trust, Mr. and Mrs. John Bryden, Frank White and Awards for Young Musicians. She is currently continuing her studies at the Hochschule für Musik Hanns Eisler Berlin with Kirill Gerstein.
Seraphic Fire, vocal ensemble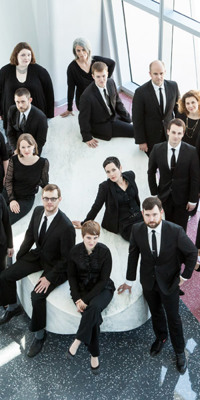 Now in its 14th season performing throughout the South Florida region and on national tours, Seraphic Fire is regarded as one of the preeminent choral/orchestral chamber ensembles in the United States. Led by Founder and Artistic Director Patrick Dupré Quigley, Seraphic Fire brings top ensemble singers and instrumentalists from around the country to perform repertoire ranging from Gregorian chant and baroque masterpieces, to Mahler and newly commissioned works by this country's leading composers. Two of the ensemble's recordings, Brahms: Ein Deutsches Requiem and A Seraphic Fire Christmas, were nominated for 2012 Grammy Awards, making Seraphic Fire the only choral ensemble in North or South America to be nominated that year and the only classical ensemble in the world to be nominated for two separate projects. 
At the start of its 2015-16 season, Seraphic Fire brought its "crystalline artistry" (Gramophone Magazine) into the national spotlight with tours in New York, Philadelphia, Washington D.C. and Naples. The organization also continues a partnership with the New York-based instrumental ensemble, The Sebastians, which brings its Baroque and classical genre expertise, as well as its immaculate execution, to make Seraphic Fire performances even more dynamic, cohesive and impressive. 
Seraphic Fire's artistic accomplishments have translated to chart-topping album sales. The ensemble's September 2014 release, Reincarnations: A Century of American Choral Music, soared to No. 4 on the iTunes Classical Chart and reached No. 6 on the Billboard Traditional Classical Chart. The ensemble's Grammy Award-nominated recording of Brahms: Ein Deutsches Requiem debuted at No. 7 on the Billboard Traditional Classical Chart. In the summer of 2010 Seraphic Fire's recording of Monteverdi's Vespers of the Blessed Virgin (1610) reached the No.1 position on the iTunes Classical Chart, and its 2010 Christmas album, of which NPR's Morning Edition proclaims "the singing is just fabulous; this group has a really excellent blend," broke into the top ten on the iTunes Classical Chart on the day of its release. 
Seraphic Fire has a partnership with Naxos of America for the distribution of Seraphic Fire Media.
Elliot Madore, baritone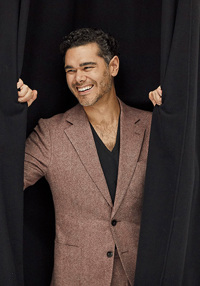 Hailed by The New York Times for his "robust singing" and Opera News for his "exquisite vocal beauty," Grammy Award winning Canadian baritone Elliot Madore has established himself as an international artist in demand at the leading opera houses and orchestras of the world. The 2021–22 season included his house debut in the world premiere of Giorgio Battistelli's new opera Julius Caesar with Teatro dell'Opera di Roma, directed by Robert Carsen and conducted by Daniele Gatti. Mr. Madore also made his role debut as Dr. Falke in Die Fledermaus with the Sieji Ozawa Music Academy in Japan. Orchestral work included Carmina Burana with Santa Cruz Symphony, conducted by music director Daniel Stewart. Mr. Madore also joined the Cincinnati College-Conservatory of Music faculty in a newly created position as a performing Associate Professor of Voice.
Mr. Madore's highlights at the Metropolitan Opera include performances of Roméo et Juliette, Figaro in The Barber of Seville, Lysander in Jeremy Sam's Baroque pasticcio The Enchanted Island and Novice's Friend in Billy Budd. Mr. Madore made his European operatic debut at the Glyndebourne Festival singing Ramiro in L'heure espagnole and Le chat and L'horloge comtoise in a new production of L'enfant et les sortilèges, and returned to the company later to sing the title role in Don Giovanni. Orchestral highlights include his debut with the Berlin Philharmonic as Ramiro in L'heure espagnole and Le chat and L'horloge comtoise in of L'enfant et les sortilèges, Bernstein's Songfest with the Tanglewood Festival, Carmina Burana with the Baltimore Symphony conducted by Marin Alsop and with the Houston Symphony conducted by Andrés Orozco-Estrada.
Mr. Madore was part of the Grammy Award recording from the Saito Kinen Festival as Ramiro in L'heure espagnole and Le chat and L'horloge comtoise in L'enfant et les sortilèges, conducted by Seiji Ozawa.
Honors and awards include being named a winner of the Metropolitan Opera National Council Auditions, recipient of the 2010 George London Award from the George London Foundation, winner of the Palm Beach Vocal Competition and recipient of the ARIAS Emerging Young Artist Award from Opera Canada. A graduate of the Curtis Institute of Music, Mr. Madore currently resides duly in Toronto, Canada and Zürich, Switzerland.
South Florida Choruses
Miami Dade College
Florida International University
Civic Chorale of Greater Miami
University of Miami
Florida Memorial University (pictured)
Florida Singing Sons