Events & Tickets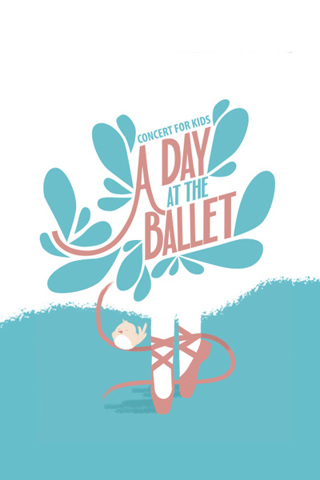 Special Event
CONCERT FOR KIDS: DAY AT THE BALLET
New World Center
Sunday, November 11 at 11:30 AM and 2:30 PM
Sponsored by: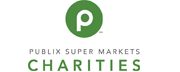 The treasured fairy tale The Sleeping Beauty comes to life as NWS Fellows are joined on stage by pre-professional dancers from the Miami City Ballet School. Pyotr Ilyich Tchaikovsky's popular music is sure to enchant and delight from "Once Upon a Time" to "Happily Ever After." Concerts for Kids are designed with young ones—ages four to nine—in mind. Arrive early to experience a variety of activities by Miami Children's Museum and other partners.
These performances will be sensory-friendly. We welcome children with Sensory Processing Disorders and Autism Spectrum Disorders to experience the concert live in the hall. Noise-reduction headsets and a quiet room will be available.
NEW! Beginning this year, two free Instrument Petting Zoo sessions of 20 minutes each will be offered during the hour before each concert. Tickets for these sessions will be available in-person to ticketholders on a first-come, first-served basis in the New World Center atrium starting 60 minutes prior to concert time. Each adult and child participating in the Instrument Petting Zoo will need an assigned ticket to enter either session, and the number of session tickets is limited to the number of concert tickets in your order. Ticketholders arriving late to their assigned session time will be admitted only for the remainder of that time, no exceptions. 
Instrument Petting Zoo session times:
               For the 11:30 AM concert: Session 1 – 10:30 AM and Session 2 – 10:55 AM
               For the 2:30 PM concert: Session 1 – 1:30 PM and Session 2 – 1:55 PM
COMPOSE YOUR OWN SUBSCRIPTION PACKAGE!
Choose this plus two more concerts to customize your own subscription. It's the ultimate flexibility with all the subscriber benefits, including free exchanges when plans change! Click or call the NWS Box Office at 305.673.3331 to create your own series today.
Program
Interactive Demonstration by Miami City Ballet School


PYOTR ILYICH TCHAIKOVSKY
Suite from The Sleeping Beauty, Op. 66 (1888-89)
Introduction: The Lilac Fairy
Adagio: Pas d'action
Pas de caractère: Puss-in-Boots and The White Cat*
Pas de deux: The Bluebird and Princess Florine*
Waltz
* Featuring dancers from the Miami City Ballet's Pre-Professional Division
Dean Whiteside, conductor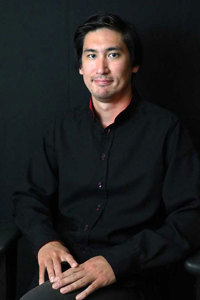 Dean Whiteside was born in New York City and trained in Vienna at the University of Music and Performing Arts. He is a former New World Symphony Conducting Fellow. Mr. Whiteside is founder and director of the Nashville Sinfonietta, hailed by The Tennessean as "a virtuoso band." He opened the Blair School of Music's 2013-14 season directing a multimedia realization of Haydn's Seven Last Words of Our Savior on the Cross called "innovative" by The Tennessean and "deeply meditative and satisfyingly original" by ArtsNash. 
Mr. Whiteside's European debut came in 2011 after winning the Jorma Panula Blue Danube Masterclass and Competition. He has conducted orchestras such as the Boston Symphony, Danish National Symphony, Jacksonville Symphony, Juilliard Orchestra, Opéra Orchestre National Montpellier, Orlando Philharmonic, Polish Baltic Philharmonic, Sibiu Philharmonic, Tonhalle Orchestra Zurich, Tokyo Philharmonic, Wiener Kammerorchester and Zagreb Philharmonic, as well as the Vanderbilt Orchestra on a five-city tour of China. He has served as Cover Conductor to the Dallas Symphony and San Francisco Symphony.
Mr. Whiteside is the winner of the American Prize in Conducting and received second prize and the Zagreb Philharmonic Orchestra Award at the Sixth International Competition of Young Conductors Lovro von Matačić. Other awards include the 2017 Mahler Conducting Fellowship, Bruno Walter Memorial Foundation Conducting Scholarship, Croatian Composers' Society Award, David Effron Conducting Fellowship, Bayreuth Festival Scholarship and David Rabin Performance Prize. He has received fellowships from the Aspen Music Festival, Atlantic Music Festival, Cabrillo Festival of Contemporary Music and Castleton Festival.
Mr. Whiteside has worked closely with such conductors as Bertrand de Billy, Fabio Luisi, Lorin Maazel, Jun Märkl, Kurt Masur, Jorma Panula, Leonard Slatkin and Robert Spano. He began his conducting studies with Robin Fountain at Vanderbilt University.
Dancers from Miami City Ballet School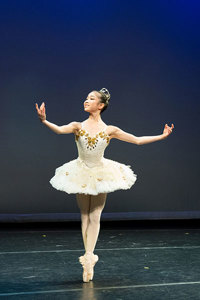 Miami City Ballet School's Pre-Professional Division trains aspiring dance professionals, ages 14-18, to be versatile 21st-century dancers with the necessary technique, artistry and physical strength to perform ballets in the Balanchine repertory as well as other choreographic styles. The School's renowned faculty, established syllabus and range of performance opportunities prepares students to join Miami City Ballet as well as other preeminent dance companies around the world.
Furthermore, Company artistic staff periodically teach the Pre-Professional Division students in order to share their knowledge and expertise, observe their progress and consider them for positions within the Company.
The Pre-Professional Division is divided into two levels that meet six times a week and train between 20-30 hours per week. The Pre-Professional curriculum includes separate men's and women's ballet technique, pointe, variations, pas de deux, repertory, contemporary dance and choreography classes. Supplemental training classes are offered in pilates mat and Gyrokenesis®, individual equipment training in Gyrotonic® and pilates, and weight training for men.
All classes are taught to live piano accompaniment, a critical element in developing a student's understanding of the relationship between music and movement.
To round out their training and academics, Pre-Professional students have access to an array of services, including physical therapy, career counseling and recreational activities. MCBS also works closely with a network of medical professionals, as well as a licensed psychologist and nutritionist who are always available to students who require their guidance.