Events & Tickets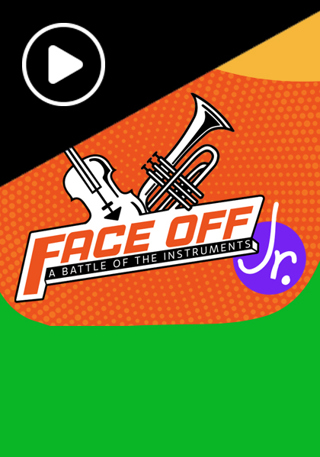 Online Event
Concert for Kids: Face Off Jr.!
Online Event
Sunday, January 17, 2021 at 2:00 PM
Everyone's favorite classical music competition is back and this time it's for the kids! What happens when you combine the New World Symphony and The Voice? To find out, join New World Symphony and your host, Zach Manzi, in a symphonic adventure that is equal parts contest and concert. Families will get to know the instruments together and vote for their favorites each round until the last instrument standing wins! 
Face Off's concert and voting app will be offered in English and Spanish.  
Current NWS subscribers at all three package levels may RSVP for this virtual concert by contacting the Box Office at tickets@nws.edu or 305.673.3331. Click here to learn how you can become an NWS subscriber! 
Click here for a recap of last year's competition, where the cellos were named Face Off winners!  
Face Off is designed by Horn Fellows Corbin Castro and Eli Pandolfi and Clarinet Fellow Angelo Quail. Fellow-driven projects are sponsored in part by the Maxine and Stuart Frankel Foundation. Knight Foundation and New World Symphony: Reimagining Classical Music in the Digital Age. Face Off was originally designed by NWS alumna Andrea Beyer.
* Concert for Kids: Face Off, Jr. will stream live at 2:00 PM on Sunday, Jan. 17. On-demand streaming will not be available after the concert starts.
NWS thanks its 2020-21 donors.
Program
Wolfgang Amadeus Mozart (1756-1791) 
Overture to The Marriage of Figaro, K. 492 (1786) 
Chad Goodman, conductor


YOUR COMPETITORS, PERFORMING EXCERPTS FROM THE FOLLOWING WORKS: 
CELLO
Piotr Ilyich Tchaikovsky (1840-1893)
Love Theme from Romeo and Juliet Fantasy Overture (1869-80)
Arranged by Ben Fryxell
TRUMPET 
Antonín Dvořák (1841-1904) 
Mvt. IV (Allegro con fuoco) from Symphony No. 9 in E minor,  
Op. 95, "From the New World" (1893) 
BASSOON
Hector Berlioz (1803-1869)
Mvt. IV (March to the Scaffold) from
Symphonie fantastique, Op. 14 (1830)
Arranged by Amelia del Caño
HARP
Piotr Ilyich Tchaikovsky (1840-1893)
Waltz of the Flowers from The Nutcracker, Op. 71a (1892)
VIOLA 
Johannes Brahms (1833-1897) 
Variation V (Vivace) from Variations on a Theme by Haydn, Op. 56 (1873) 
PERCUSSION 
Joe Tompkins (b. 1970) 
Trio in a Rudimental Style (2002) 
Time to vote! The second round of competition will be announced shortly. 
 
Modest Mussorgsky (1839-1881) 
The Great Gate of Kiev from Pictures from  
an Exhibition (1874) 
Orchestrated by Maurice Ravel
Dean Whiteside, conductor
Zach Manzi, host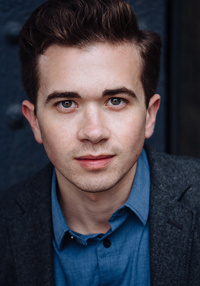 Zach Manzi is a musician, speaker and service designer based in Austin, Texas.
In 2017 Zach co-founded the ensemble Conduit, which was recently in residence at the Frost School of Music at University of Miami as the Knight Foundation Fellowship Ensemble for two seasons. In this fellowship, Conduit pioneered a creative approach to problem solving called Audience Experience Design, a service design framework that Zach and New World Symphony Creative Director Siggi Bachmann created for performing artists and arts organizations. This project resulted in the production of an alternative concert format called Care, a musical experience for an intimate audience to reflect on the idea of care in all aspects of their lives – for ourselves, one another and the planet.
During this time, Zach was also the bass clarinetist of Nu Deco Ensemble, Miami's 21st-century genre-bending orchestra, which performs original works, classics and collaborations with artists such as Ben Folds, Kishi Bashi and Jacob Collier. He also wrote blog content for Nu Deco, interviewing musicians from the ensemble and composers such as Holly Harrison and Tanner Porter.
Before these positions, Zach played three seasons as a Clarinet Fellow at New World Symphony (NWS), where he performed orchestral and chamber music programs and produced performance and educational experiences for new audiences. His final project at NWS, transmuse, was a musical experience created in collaboration with transgender community in South Florida to celebrate the trans experience, sourcing stories from trans folks and fusing them with music to create a space to bring the community together. Zach also designed and produced a full-orchestra concert for NWS called Dimensions, an interactive performance geared toward an audience of 20- to 30-somethings that had no previous experience with classical music.
Zach has led service design workshops at NWS, Venture Café Miami, Maven Leadership Collective, Frost School of Music and Cleveland Institute of Music, and has been invited to speak at national and international events about the future of classical music, including the Classical:NEXT conference in Rotterdam and TEDxCoconutGrove in Miami. He was also invited to host the 2019 IDAGIO and SONOS #classicaltakeover series in New York City, where he interviewed Grammy Award-winning artists like Tim Martyn of the Boston Symphony and pianist/composer Conrad Tao.
Zach received his bachelor of music degree from The Juilliard School and is currently on the support team at Airtable. He occasionally writes about the future of classical music on Medium, often enjoys yoga and hiking, and always eats plant-based.
Musicians of the New World Symphony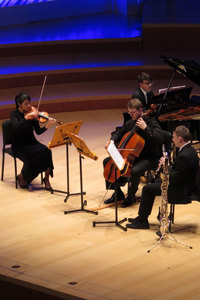 A laboratory for the way music is taught, presented and experienced, the New World Symphony consists of 87 young musicians who are granted fellowships lasting up to three years. The fellowship program offers in-depth exposure to traditional and modern repertoire, professional development training and personalized experiences working with leading guest conductors, soloists and visiting faculty. 
NWS Fellows take advantage of the innovative performance facilities and state-of-the art practice and ensemble rooms of the Frank Gehry-designed New World Center, the campus of the New World Symphony and home of the Knight New Media Center.
In the hopes of joining NWS, nearly 1,000 recent music school and conservatory graduates compete for available fellowships each year. The Fellows are selected for this highly competitive, prestigious opportunity based on their musical achievement and promise, as well as their passion for the future of classical music.