Events & Tickets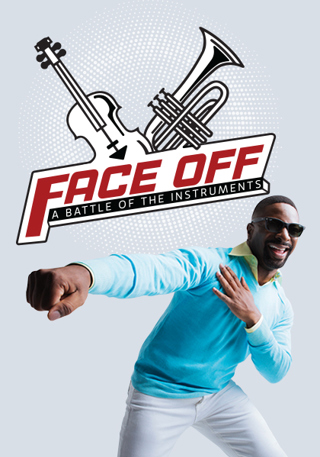 Special Event
FACE OFF: A BATTLE OF THE INSTRUMENTS
New World Center
Saturday, January 5 at 7:00 PM
What happens when you combine the New World Symphony and American Idol? To find out, join New World Symphony and Miami celebrity DJ, musician and mogul Irie, our host for this interactive concert.
Equal parts contest and concert, Irie will help you get to know the contestants – the instruments of the orchestra – and prep you in your role as contest judge. Which instrument will win? You'll decide, by voting on your favorite each round until the last instrument standing wins!
Face Off is designed by Bass Fellow Andrea Beyer, Horn Fellow Corbin Castro and Clarinet Fellow Angelo Quail. Fellow-driven projects are sponsored in part by the Maxine and Stuart Frankel Foundation. This project is supported in part by a grant from the Paul R. Judy Center for Innovation and Research of the Eastman School of Music.
Bonus: Your ticket comes with a free subscription to The New Tropic, Miami's essential newsletter!
Program
Leonard Bernstein (1918-1990)
Overture to Candide (1956)

YOUR COMPETITORS:
VIOLIN
Felix Mendelssohn (1809-1847)
Excerpt from Mvt. I (Allegro vivace) from Symphony No. 4 in A major, Op. 90, "Italian" (1833; revised 1834)
HORN
Pyotr Ilyich Tchaikovksy (1840-1893)
Excerpt from Mvt. I (Andante sostenuto) from Symphony No. 4 in F minor, Op. 36 (1877-78)
HARP
Claude Debussy (1862-1918)
Excerpt from Sacred Dance from Sacred and Profane Dances for Harp and Strings, L. 113 (1904)
BASS
Benjamin Britten (1913-1976)
Variation H from The Young Person's Guide to the Orchestra (1945)
CLARINET
Felix Mendelssohn
Excerpt from The Hebrides Overture, "Fingal's Cave," Op. 26 (1830; revised 1832)
PERCUSSION
Leonard Bernstein
Excerpt from Mambo from West Side Story (1956)
Modest Mussorgsky (1839-1881)
The Great Gate of Kiev from Pictures at an Exhibition (1874)
Orchestrated by Maurice Ravel
Irie, host
DJ IRIE: Musician to Mogul
Take for example the night DJ Irie was spinning at Robert Downey Jr.'s private birthday bash held at Downey's Malibu mansion. As the story goes, party host Jamie Foxx was on the mic while Irie had a crowd of Hollywood elites—Jodi Foster, Tobey Maguire, Samuel L. Jackson—partying to a remix of Sting and the Police's classic hit Roxanne. Sometime during the mix, Sting himself grabbed the mic and started singing along. "I was thinking, wow is this really happening!" recalls Irie. "I couldn't believe that the same music- loving boy from Miami was actually spinning while Sting rocked out to my mix."
Calling Miami home, DJ Irie continues to be a major supporter of numerous local and national non-profit organizations, in addition to his active role with the Irie Foundation. By approaching the Foundation with the same unwavering passion, energy and commitment that has allowed his career to thrive, Irie and his team continue to expand the scope of the Foundation's efforts.
In addition to his work in the community, DJ Irie is an international sensation with a contagious enthusiasm and larger-than-life personality. While he's certainly an authority on electrifying any party, the Irie Music brainchild is no ordinary DJ. Serving as the official DJ of the three-time NBA World Champion Miami HEAT, Carnival Cruise Lines and superstar Jamie Foxx, Irie's partnerships also feature a "Who's Who" of blue-chip companies and brands. The St. Croix native is also the man behind Irie Music, Corp., co-owner of Lou La Vie Exotic Car Rental, SweetKix.com, Pucci's Pizza and Venture Projects, LLC investment firm. He's the #1 choice for countless celebrities and high-profile events everywhere from South Beach to Singapore, and has performed on some of the world's biggest stages, including the American Music Awards, MTV VMA's, FIFA World Cup, International Premier Tennis League, Daytona 500, Super Bowl and NBA All-Star, and at corporate events for Louis Vuitton, Google, Red Bull, Hublot and General Motors, just to name a few.
Recognized worldwide for his tremendous talent and sharp business acumen, he has picked up numerous accolades, including the Global Spin Awards' National Club DJ of the Year and Entrepreneur of the Year awards, Charles E. Perry Young Alumni Visionary Award, Grey Goose's Rising Icon Award and the Southern Entertainment Awards' Nightclub DJ of the Year. He is a mainstay on Good Morning America, and has been featured on Conan, The Early Show, MTV and E! Entertainment Television, as well as in Fortune Magazine, Forbes, USA Today, Us Weekly, ESPN The Magazine, and countless others.
Dean Whiteside, conductor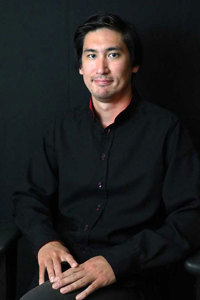 Dean Whiteside was born in New York City and trained in Vienna at the University of Music and Performing Arts. He is a former New World Symphony Conducting Fellow. Mr. Whiteside is founder and director of the Nashville Sinfonietta, hailed by The Tennessean as "a virtuoso band." He opened the Blair School of Music's 2013-14 season directing a multimedia realization of Haydn's Seven Last Words of Our Savior on the Cross called "innovative" by The Tennessean and "deeply meditative and satisfyingly original" by ArtsNash. 
Mr. Whiteside's European debut came in 2011 after winning the Jorma Panula Blue Danube Masterclass and Competition. He has conducted orchestras such as the Boston Symphony, Danish National Symphony, Jacksonville Symphony, Juilliard Orchestra, Opéra Orchestre National Montpellier, Orlando Philharmonic, Polish Baltic Philharmonic, Sibiu Philharmonic, Tonhalle Orchestra Zurich, Tokyo Philharmonic, Wiener Kammerorchester and Zagreb Philharmonic, as well as the Vanderbilt Orchestra on a five-city tour of China. He has served as Cover Conductor to the Dallas Symphony and San Francisco Symphony.
Mr. Whiteside is the winner of the American Prize in Conducting and received second prize and the Zagreb Philharmonic Orchestra Award at the Sixth International Competition of Young Conductors Lovro von Matačić. Other awards include the 2017 Mahler Conducting Fellowship, Bruno Walter Memorial Foundation Conducting Scholarship, Croatian Composers' Society Award, David Effron Conducting Fellowship, Bayreuth Festival Scholarship and David Rabin Performance Prize. He has received fellowships from the Aspen Music Festival, Atlantic Music Festival, Cabrillo Festival of Contemporary Music and Castleton Festival.
Mr. Whiteside has worked closely with such conductors as Bertrand de Billy, Fabio Luisi, Lorin Maazel, Jun Märkl, Kurt Masur, Jorma Panula, Leonard Slatkin and Robert Spano. He began his conducting studies with Robin Fountain at Vanderbilt University.