Events & Tickets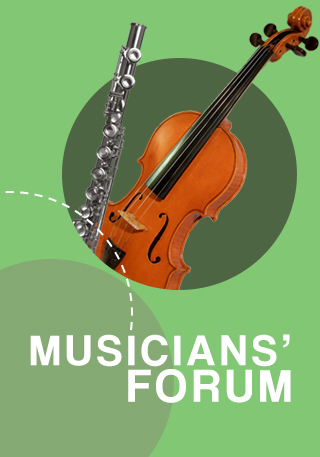 Free
MUSICIANS' FORUM: SHATTERING THE BRASS CEILING
New World Center
Monday, March 2 at 7:00 PM
Program
WAYS TO WATCH
Bass Trombone Fellow Lisa Stoneham moves from the back of the orchestra to center stage, where she will perform a recital of solo and chamber works by living female composers. Come hear a diverse set of compositions, all written in the last decade, including the world premiere of a new commission. Lisa will explore the links between two male-dominated aspects of music: brass playing and composition. She will share video excerpts from her interviews with the composers, in order to create conversation between women in different fields who have often felt like the only one in the room. Let's shatter the brass ceiling!
Musicians' Forum: Shattering the Brass Ceiling is an NWS BLUE project. Fellow-driven projects are sponsored in part by the Maxine and Stuart Frankel Foundation.
Tickets no longer available online.
Program
Inez McComas
(b. 1977)
Approx. Duration: 5 minutes

a quick trip with lots of baggage for Bass Trombone and Recorded Sound (2010)

Daniela Candillari
Approx. Duration: 15 minutes

We will not stop looking
Walking over bridges also makes me panicky
Why I'm Not Where You Are (5/21/63)
The Sixth Borough
The Falling Man
Elizabeth Raum
(b. 1945)
Approx. Duration: 6 minutes

Carolina Calvache
Approx. Duration: 3 minutes

Johanny Navarro
(b. 1992)

Dos Almas (2020; world premiere of NWS commission)

Gina Gillie
Approx. Duration: 12 minutes

Scenes from the Bayou (2016)

Morning on the Bayou
Chasing Prey
Bayou Boardwalk
Cypress Trees
Fire in the Sky
Thea Humphries, horn
Rebecca Oliverio, trumpet