Events & Tickets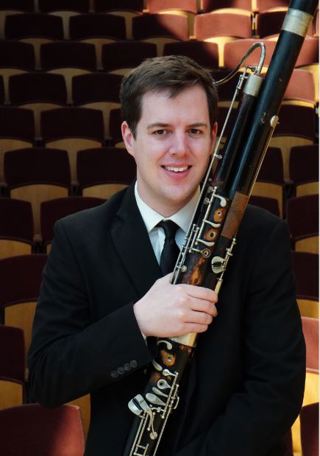 Free
Inside the Music: Celebrating Bernard Garfield
New World Center, Truist Pavilion
Tuesday, January 17, 2023 at 7:00 PM
Program
First-year Bassoon Fellow Brendon Sill presents a program celebrating bassoonist and composer Bernard Garfield. Join NWS Fellows for an intimate glimpse into their craft with behind-the-scenes presentations.
Performances part of the Inside the Music series are NWS BLUE projects. Fellow-driven projects are sponsored in part by the Maxine and Stuart Frankel Foundation and NWS's Fund for New Ventures.
Tickets no longer available online.
Program
Bernard Garfield
(b. 1924)

Three Pieces for Bassoon and Piano
Soliloquy
Andantino espressivo
Scherzo
Brendon Sill, bassoon
Noah Sonderling, piano
Bernard Garfield
(b. 1924)

Allegro con brio
Andante, molto sostenuto
Rondo vivace
Bernard Garfield
(b. 1924)

Rubato
Scherzo Giacoso
Longing
Theme and variations on a friendly home-made tune
Bernard Garfield
(b. 1924)

"Then Came You Near"
"Lullaby"
"Ebb"
Sabrina Parry, vocalist
Wesley Ducote, piano
Bernard Garfield
(b. 1924)

Poème for Bassoon and Piano
Brendon Sill, bassoon
Noah Sonderling, piano
Bernard Garfield
(b. 1924)

Quartet No. 1 for Bassoon and Strings
Allegro con spirito
Andante espressivo
Allegro scherzando
Brendon Sill, bassoon
Beatrice Hsieh, violin
Seth Van Embden, viola
Jessica Hong, cello
Brendon Sill, bassoon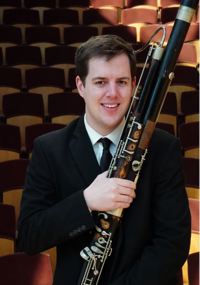 Brendon Sill joined the New World Symphony as a Bassoon Fellow with the start of the 2022-23 season, and has performed with orchestras such as The Cleveland Orchestra, Florida Orchestra and Charleston Symphony. He has also been a bassoon fellow for the National Repertory Orchestra in Breckenridge, Colorado for the 2021 and 2022 seasons, where he was highlighted as a soloist in Mozart's Sinfonia Concertante for Oboe, Clarinet, Horn and Bassoon, under the baton of the NRO's Music Director, Michael Stern.
Prior to his appointment at the New World Symphony, Mr. Sill received his master's degree in 2020 from the Cleveland Institute of Music under the tutelage of John Clouser, Principal Bassoonist of The Cleveland Orchestra. Prior to that, he received his bachelor's degree in 2018 from the University of South Florida under the tutelage of John Kehayas, Contrabassoonist of the Florida Orchestra. He was soloist in Mozart's Bassoon Concerto in both schools' orchestral seasons, as well as with the Florida Orchestra at the age of 17, when he was announced winner of the Justine LeBaron Competition.
During the COVID-19 pandemic, Mr. Sill took opportunities to teach young aspiring bassoonists over Zoom about pedagogy, reeds and audition preparation. He counts Bernard Garfield as a strong musical influence. When not performing, Mr. Sill enjoys improving his skills as a home chef, painting with oil and adding records to his collection. When outdoors, he enjoys the pleasures of kayaking and the thrills of horseback riding.