Events & Tickets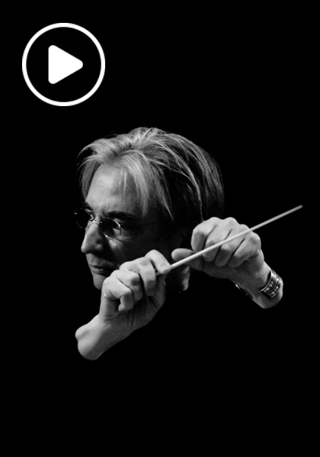 Orchestra Concert
MTT's Americana
Online Event
Saturday, May 8, 2021 at 7:30 PM ET
Program
Sponsored by:

MTT makes his triumphant return to the New World Center podium to join Fellows in celebrating the composers who established the American sound. Charles Ives conjures musical vignettes of American life, like sweetheart strolls, Fourth of July picnics and war. NWS alumnus and Principal Trumpet of the Metropolitan Opera Orchestra Billy Hunter returns to perform Aaron Copland's introspective Quiet City.

NWS thanks its 2020-21 donors.
Program
William Grant Still
(1895-1978)
Approx. Duration: 11 minutes

Patterns for Orchestra (1960)

Magic Crystal
A Lone Teardrop
Rain Pearls
Tranquil Cove
Moon-Gold
Conlon Nancarrow
(1912-1997)
Approx. Duration: 4 minutes

Prelude and Blues for Solo Piano (1935)

Thomas Steigerwald, piano
Aaron Copland
(1900-1990)
Approx. Duration: 10 minutes

Billy Hunter, trumpet
Joo Bin Yi, English horn
Conlon Nancarrow
(1912-1997)
Approx. Duration: 5 minutes

Sonatina for Solo Piano (1941)

Carl Ruggles
(1876-1971)
Approx. Duration: 3 minutes

Angels for Muted Brass (1921; 1938 revision)

Morgen Low, Matt Shefcik, Luke Balslov
Christopher Danz, trumpet
Guangwei Fan, Robert Blumstein, trombone
Noah Roper, bass trombone
Charles Ives
(1874-1954)
Approx. Duration: 19 minutes

Three Places in New England (1911-14; 1929 orchestration)

The Saint-Gaudens in Boston Common
Putnam's Camp, Redding, Connecticut
From the Housatonic at Stockbridge
William Grant Still
Patterns for Orchestra (1960)

Approximate duration: 11 minutes
After studying at a historical Black college in Ohio, William Grant Still got his professional start arranging songs for the bandleader W. C. Handy, i.e. "The Father of the Blues." Still went back to school at Oberlin College to refine his skills in theory and counterpoint, and he kept seeking out mentors for private composition lessons even as his career in music theater progressed admirably. Having earned a spot as the oboe player for the show Shuffle Along—the first Black musical to play in white theaters—Still used the production's long run in Boston to study with George Chadwick, an esteemed composer and the director of the New England Conservatory. (Still, incidentally, taught himself oboe in addition to piano, violin and cello.)
In the early 1920s, while scraping by from gig to gig arranging scores for short-lived Broadway shows, Still found his most important teacher in Edgard Varèse, an avant-garde French composer based in New York who "taught me to be independent," as Still recounted in a biographical note. Varèse also used his platform as the founder of the International Composers' Guild to promote Still's early experiments with concert music.
In 1931 Still became the first Black composer to have a symphony performed by a major orchestra, and he went on to write five major symphonies in addition to a number of suites and smaller orchestral works.
Patterns, a suite of five short orchestral movements composed in 1960, points to Still's continual evolution as a composer. Traces of jazz harmonies remain, but the lyrical folk melodies and quasi-spirituals of earlier scores are broken down into essential gestures and insistent repetitions. Still was picking up on the same trends that fueled experimental music from the likes of John Cage and Morton Feldman in New York (inspired by their abstract expressionist painter friends), and his use of cyclical patterns foreshadowed the minimalism movement that soon emerged among a group of San Francisco renegade composers. One trait that distinguished Still, even at his most unconventional, was that after a lifetime of composing and arranging music meant to make large ensembles sound their best, his use of orchestral instruments was impeccable, transmitting each subtle detail with clarity and beauty.
Conlon Nancarrow
Prelude and Blues for Solo Piano (1935)

Approximate duration: 4 minutes
The American composer Conlon Nancarrow spent the most significant years of his career in Mexico, living in obscurity and working with single-minded focus on a series of contrapuntal studies that could only be executed by mechanical player pianos. First, though, he tried his hand at writing for conventional instruments; his taste for rhythmic layering and counterpoint was already evident in his very early works, including the Prelude and Blues for solo piano written while he was living in Boston studying with some of America's most respected composers. Nancarrow had played jazz trumpet in high school, and his compositional voice owed much to jazz piano titans including Art Tatum and Earl Hines. Echoes of their "stride piano" techniques can be heard most clearly in the lumbering bass line and clustered chords of the Blues movement.
Aaron Copland
Quiet City (1939-40)

Approximate duration: 10 minutes
Aaron Copland, born in Brooklyn into a family of Russian-Jewish immigrants, received his most significant training in Paris, where he studied with famed pedagogue Nadia Boulanger. After a decade spent mining the European styles of Stravinsky and his younger French colleagues, Copland finally found his mature compositional voice in the late 1930s, and he initiated a vital new chapter of American music in the process. In the orchestral essays El Salón México and An Outdoor Overture, and especially in a string of ballet scores—Billy the Kid, Rodeo and Appalachian Spring—Copland used the expansive American landscape as fodder for a bright and spacious approach to orchestral music.
In that same transformative stage, Copland accepted a commission in 1939 to write incidental music for Irwin Shaw's Quiet City, which centers on a disturbed man and his memories of a trumpet-playing brother. The experimental play closed after only two preview performances, despite the effective music by Copland for a jazzy ensemble of clarinet, saxophone, trumpet and piano. Copland revisited the music the next year, reshaping it into a short suite for English horn, trumpet and strings. He described in his autobiography that the initial impetus for the trumpet part "was simply an attempt to mirror the troubled main character." Quiet City dwells in a languid, nocturnal and urban sound world, colored by the dark hues of the English horn and smooth string accompaniments. The trumpet makes one heroic rise toward an affirming climax, but it recedes at the end, when the use of a mute evokes a sense of further distance.
Conlon Nancarrow
Sonatina for Solo Piano (1941)

Approximate duration: 5 minutes
Nancarrow's support of the Communist Party led him to volunteer in the Spanish Civil War to fight against the fascist regime, and his strong political views were part of what prompted his move to Mexico in 1940. He found it near impossible to express his musical point of view through scores written for performances on conventional instruments, as he discovered with his Sonatina from 1941, which no pianist of his day could perform in the form it was written. (Nancarrow eventually authorized an arrangement that the pianist Yvar Mikhashoff made for four hands.) Like the player piano experiments that followed soon after, each movement of the Sonatina is a short and dense exploration of a particular sonority or combination of notes. Demonstrating his penchant for strict counterpoint, Nancarrow constructed the finale as an exacting fugue, but with hyperactive musical material that gives the impression of a boogie-woogie improvisation.
Carl Ruggles
Angels for Muted Brass (1921; 1938 revision)

Approximate duration: 3 minutes
Carl Ruggles was born into a family that had been prominent in Massachusetts since Colonial times, and his childhood in a fishing village imbued him with those traits of individualism and self-reliance so closely associated with New England and its Transcendentalist philosophers. He became a good enough violinist as a teenager that he could gig in theater orchestras in Boston and play chamber music with symphony members, and in his 20s he published his first songs while also working at a publishing house and freelancing as a music critic and lecturer. He married and spent an unremarkable decade in Minnesota, until he finally moved to New York in 1917.
Angels, originally composed for six muted trumpets in 1920-21, was one of the first works that crystallized Ruggles' mature viewpoint as a composer, and it came at the time when he was finally, in his mid-40s, finding his place among America's musical mavericks. He earned the support of Edgard Varèse (whose International Composers' Guild gave the premiere of Angels in 1922), began publishing works through a journal printed by Henry Cowell, and struck up a long friendship with Charles Ives. Even surrounded by so many thought leaders, Ruggles stayed true to a unique musical vision rooted in pure polyphony, allowing the sanctity of each horizontal line contribute to harmonies that defy any existing logic.
The music of Ruggles has endured through the efforts of a small but devoted cadre of champions. When Ingolf Dahl conducted a rare performance of a Ruggles work at the University of Southern California, among the audience was the 13-year-old Michael Tilson Thomas, who recalled how the music "seemed to unfold arching and aching lines evoking ineffable shadings that caught longings and sorrows in my throat. I was fascinated." MTT later sought out Ruggles, then in his 90s and living in a rest home in Vermont, and the up-and-coming conductor went on to make a landmark recording, The Complete Music of Carl Ruggles, released on two LPs (because it is truly that small of a body of work) by CBS Masterworks in 1980. This comprehensive set, now reissued by Other Minds, includes not just the original Angels but also Ruggles' 1938 revision heard here, with the key transposed and the instrumentation reshaped to use four trumpets and three trombones.  
Charles Ives
Three Places in New England (1911-14; 1929 orchestration)

Approximate duration: 19 minutes
Charles Ives received his earliest musical training from his father, who had served in the Civil War as the Union's youngest bandmaster before returning to Danbury, Connecticut. The sounds of parade bands and church hymns conducted by his father seeped into young Ives' musical consciousness, as did their shared experiments with bitonality and other ear-stretching games. He became Connecticut's youngest salaried church organist at 14, and he went on to enroll at Yale, where his studies with Horatio Parker added a formal, European grounding to his craft and where he branched out beyond church music and popular songs to focus on composing serious art music.
Upon graduating in 1898, Ives moved to New York, worked various insurance jobs and played in churches on the weekends. His unorthodox career began in earnest in 1902, when he withdrew from church work and any other public life in music. Externally, he worked to become one of the most successful dealers of life insurance in the industry. Privately, he composed the first truly American body of serious concert music, applying pioneering techniques often years or decades ahead of the musical establishment and drawing on the songs and hymns he loved. When he wrote his last new piece in 1926, hardly anyone knew his music even existed. Beginning in the 1930s, champions including Cowell, Copland and Bernstein rallied behind Ives, and his music finally reached the public after decades of obscurity. He earned the Pulitzer Prize in 1947 for his Symphony No. 3, composed 40 years earlier, and heard finally many of his works performed before he died in 1954.
Some of the material that become part of Three Places in New England may have originated as early as 1903. Ives developed the work as a set of three movements, each based on a particular location, and he completed a version for full orchestra in 1914. The score languished for 15 years, by which point Ives had come to the attention of Henry Cowell, a younger American composer sympathetic to Ives' maverick tendencies. Cowell persuaded the conductor Nicolas Slonimsky, head of the Boston Chamber Orchestra, to program something by this unknown "amateur" composer from Connecticut. Upon Slonimsky's invitation, Ives undertook a revision of Three Places in New England in 1929, reducing the instrumentation to a chamber orchestra and condensing some of his musical ideas. Slonimsky conducted the first public performance in 1931, at a concert in New York's Town Hall financed by Ives himself.
Ives titled the reverent first movement The Saint-Gaudens in Boston Common (Col. Shaw and his Colored Regiment), referring to the monument by Augustus Saint-Gaudens in Boston's oldest park. The bronze relief sculpture depicts Colonel Robert Gould Shaw on horseback, leading the Massachusetts 54th Regiment—the first African American regiment in the Union army, which suffered heavy losses (including the death of Shaw) while fighting near Charleston, South Carolina, in 1863.
The second movement, titled Putnam's Camp, Redding, Connecticut, pays tribute to the site of a Revolutionary War encampment set up by General Israel Putnam, and it showcases Ives' penchant for collage-like quotations from well-known tunes, including "Yankee Doodle" and "The Star-Spangled Banner." Ives recycled much of this music from an earlier composition titled Country Band March, an image that recalls those bands his father used to parade around the town.
The third movement, From the Housatonic at Stockbridge, was inspired by a walk Ives took with his wife, Harmony, on their honeymoon in the Berkshires in 1908. One musical ingredient he borrowed was a 19th-century American hymn tune—"Dorrnance" by Isaac Woodbury—but perhaps the deeper influence over this meditative movement was the philosophy of the Transcendentalists whom Ives so admired, those American trailblazers who taught how self-reliance and communing with nature could be a spiritual practice.
-- © 2021 Aaron Grad
Aaron Grad is a composer, guitarist and writer based in Seattle. Besides providing program notes for the New World Symphony, he has been the Orpheus Chamber Orchestra's program annotator since 2005 and also contributes notes to the Saint Paul Chamber Orchestra and Seattle Symphony.
Michael Tilson Thomas, conductor
Michael Tilson Thomas is Co-Founder and Artistic Director Laureate of the New World Symphony, America's Orchestral Academy; Music Director Laureate of the San Francisco Symphony; and Conductor Laureate of the London Symphony Orchestra. In addition to these posts, he maintains an active presence guest conducting with the major orchestras of Europe and the United States.
Born in Los Angeles, Mr. Tilson Thomas is the third generation of his family to follow an artistic career. His grandparents, Boris and Bessie Thomashefsky, were founding members of the Yiddish Theater in America. His father, Ted Thomas, was a producer in the Mercury Theater Company in New York before moving to Los Angeles where he worked in films and television. His mother, Roberta Thomas, was the head of research for Columbia Pictures.
Mr. Tilson Thomas began his formal studies at the University of Southern California, where he studied piano with John Crown, and conducting and composition with Ingolf Dahl. At age 19 he was named Music Director of the Young Musicians Foundation Debut Orchestra. During this same period, he was the pianist and conductor in master classes of Gregor Piatigorsky and Jascha Heifetz and worked with Stravinsky, Boulez, Stockhausen and Copland on premieres of their compositions at Los Angeles' Monday Evening Concerts.
In 1969, after winning the Koussevitzky Prize at Tanglewood, he was appointed Assistant Conductor of the Boston Symphony Orchestra. That year he also made his New York debut with the Boston Symphony and gained international recognition after replacing Music Director William Steinberg in mid-concert. He was later appointed Principal Guest Conductor of the Boston Symphony Orchestra where he remained until 1974. He was Music Director of the Buffalo Philharmonic from 1971 to 1979 and a Principal Guest Conductor of the Los Angeles Philharmonic from 1981 to 1985. His guest conducting includes appearances with the major orchestras of Europe and the United States.
Mr. Tilson Thomas is a two-time Carnegie Hall Perspectives artist, curating and conducting series at the hall from 2003 to 2005 and from 2018 to 2019. In the most recent series, he led Carnegie Hall's National Youth Orchestra of the United States of America both at the hall and on tour in Asia, opened the Carnegie Hall season over two evenings with the San Francisco Symphony, conducted two programs with the Vienna Philharmonic and finished with a pair of concerts leading the New World Symphony.
A winner of eleven Grammy Awards, Mr. Tilson Thomas appears on more than 120 recordings. His discography includes The Mahler Project, a collection of the composer's complete symphonies and works for voice and orchestra performed with the San Francisco Symphony, in addition to pioneering recordings of music by Charles Ives, Carl Ruggles, Steve Reich, John Cage, Ingolf Dahl, Morton Feldman, George Gershwin, John McLaughlin and Elvis Costello. His recordings span repertoire from Bach and Beethoven to Debussy and Stravinsky, and from Sarah Vaughan to Metallica.
His television work includes a series with the London Symphony Orchestra for BBC Television, broadcasts of the New York Philharmonic Young People's Concerts from 1971 to 1977 and numerous productions on PBS's Great Performances. With the San Francisco Symphony, he created a multi-tiered media project, Keeping Score, which includes a television series, web sites, and radio programs. He received a Peabody Award for his SFS Media radio series The MTT Files.
Mr. Tilson Thomas's compositions are published by G. Schirmer. In 1991, he and the New World Symphony were presented in a series of benefit concerts for UNICEF in the United States, featuring Audrey Hepburn as narrator of his work From the Diary of Anne Frank, which was commissioned by UNICEF. This piece has since been translated and performed in many languages worldwide. In August 1995, he led the Pacific Music Festival Orchestra in the premiere of his composition Shówa/Shoáh, commemorating the 50th anniversary of the bombing of Hiroshima. His vocal music includes settings of poetry by Walt Whitman and Emily Dickinson, which were premiered by Thomas Hampson and Renée Fleming, respectively. In 2016, Yuja Wang premiered his piano piece You Come Here Often?.
Mr. Tilson Thomas' song cycle Four Preludes on Playthings of the Wind, a setting of Carl Sandburg's poem, was premiered in 2016 by the New World Symphony, with Measha Brueggergosman as soloist. In 2019 the piece was recorded for Medici.tv at the New World Center and given its New York premiere as part of Mr. Tilson Thomas's second Carnegie Hall Perspectives series. His first Perspectives series also featured performances of his own compositions, including Island Music for four marimbas and percussion; Notturno for solo flute and strings, featuring soloist Paula Robison; and new settings of poems by Rainer Maria Rilke. In 2020, he led the San Francisco Symphony in the world premiere of his six-part song cycle Meditations on Rilke, and he subsequently conducted the work at the Cleveland Orchestra. Additional compositions include Street Song for brass instruments; Agnegram, an overture for orchestra; and Urban Legend, a concerto for contrabassoon that was premiered by the San Francisco Symphony. In June 2020, SFS Media released an album of works composed by Mr. Tilson Thomas, featuring live concert recordings of From the Diary of Anne Frank, narrated by mezzo-soprano Isabel Leonard, and Meditations on Rilke, sung by mezzo-soprano Sasha Cooke and bass-baritone Ryan McKinny.
Mr. Tilson Thomas is an Officier de l'Ordre des Arts et des Lettres of France, is a member of the American Academy of Arts and Sciences, was Musical America's Musician of the Year and Conductor of the Year, was Gramophone magazine's Artist of the Year and has been profiled on CBS's 60 Minutes and ABC's Nightline. He has been awarded the National Medal of Arts, has been inducted into the California Hall of Fame and the American Academy of Arts and Letters, and was a 2019 recipient of the Kennedy Center Honors.
Billy Hunter, trumpet (NWS alumnus)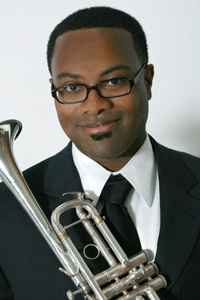 A native of Austin, Texas, Billy Hunter has been Principal Trumpet of the Metropolitan Opera Orchestra since 2004. He enjoys a versatile career in the classical music world that includes orchestral, chamber and solo performances as well as several educational and outreach initiatives. He is also a former member of the Grammy Award-nominated Grant Park Orchestra in Chicago.
In addition to his yearly work with the MET, Mr. Hunter has appeared as Guest Principal Trumpet with The Philadelphia Orchestra, Malaysian Philharmonic in Kuala Lumpur, Frankfurt Radio Symphony in Germany, Spoleto Festival Orchestra in Italy, Charleston Symphony in South Carolina and the Chineke! Orchestra in London. He has also had concerts with the New York Philharmonic and New Jersey, Dallas, and Boston symphonies throughout his professional career. He has held previous positions of Principal Trumpet, Second Trumpet and Third Associate Trumpet with the New World, Baltimore and Grant Park symphonies, respectively.
As a chamber musician, Mr. Hunter has concertized with the MET Chamber Ensemble, Prometheus Chamber Orchestra, Classical Tahoe Chamber Orchestra, Stellenbosch International Chamber Music Festival, Martha's Vineyard Chamber Music Festival, Walla Walla Chamber Music Festival and with the Music Kitchen concert series in Lower Manhattan, which features free lunchtime performances of various types of music for different homeless shelters across Manhattan.
As a soloist, Mr. Hunter has performed with several different ensembles including the University of Texas Wind Ensemble and Symphony, Chattanooga Symphony, NJCU Wind Ensemble and Symphony, Lake Tahoe Chamber Orchestra, Prizm Festival Orchestra, New World Symphony, Seraphic Fire and Firebird Chamber Orchestra, Stellenbosch International Chamber Music Festival and Chineke! Orchestra. Mr. Hunter has also appeared as recitalist at several venues nationwide, in Europe and in Asia. His awards include the Roger Voisin Outstanding Trumpeter Prize from the Tanglewood Music Center in the Berkshires and first prize in the Kingsville International Solo Competition Brass Division. In 2010 he was granted the University of Texas Outstanding Young Texas-Exes award, one of the highest honors granted to alumni. He has also won two Grammy Awards for the MET Opera performances of John Adams' Doctor Atomic and Richard Wagner's Ring Cycle.
Mr. Hunter has given master classes nationally and internationally with several universities and schools including Curtis, Juilliard School, University of Mary, University of Texas - Austin, James Madison, Memphis and Pittsburgh state universities, Stellenbosch University in South Africa, and various venues in Tokyo, Japan. In addition to this, he is a frequent coach for the New York Youth Symphony in Manhattan and the National Youth Orchestra. He is currently on faculty at NJCU and the Manhattan School of Music.
Mr. Hunter currently holds a bachelor of music degree in trumpet performance from the University of Texas - Austin and a master of music degree in trumpet performance from The Juilliard School. His teachers were former MET principal trumpeter and NBC Radio Symphony member Raymond Crisara, Raymond Mase of the American Brass Quintet and the New York City Ballet, and Mark Gould, former Principal Trumpet of the MET Opera.