Events & Tickets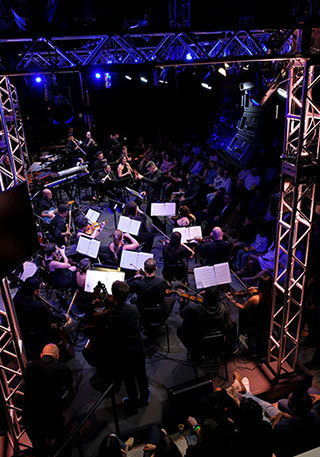 Special Event
Nu Deco at New World ft. Robert Glasper
New World Center, Michael Tilson Thomas Performance Hall
Friday, March 13 at 8:00 PM
Saturday, March 14 at 8:00 PM
Robert Glasper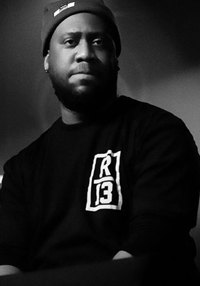 Robert Glasper has long kept one foot planted firmly in jazz and the other in hip-hop and R&B. He's worked extensively with Q-Tip, playing keyboards on the rapper's 2008 album The Renaissance and co-writing the album single "Life Is Better" which featured his label mate Norah Jones. Glasper also serves as the music director in yasiin bey's touring band, and has toured with the multi-platinum R&B singer Maxwell.
The Los Angeles Times once wrote that "it's a short list of jazz pianists who have the wherewithal to drop a J Dilla reference into a Thelonious Monk cover, but not many jazz pianists are Robert Glasper," adding that "he's equally comfortable in the worlds of hip-hop and jazz," and praising the organic way in which he "builds a bridge between his two musical touchstones."
Hailed by listeners and critics, Glasper has also garnered the respect of the toughest audience of all: musicians from across the jazz spectrum. In a May 2008 Blindfold Test for Down Beat magazine, a fellow pianist instantly identified Glasper and praised him as "a fantastic musician," pinpointing characteristics of his unique style: "a harmonic maze, but also an insistent rhythm, certain turns and filigrees and ornaments, some of them sort of gospelish." With Double-Booked, Glasper further develops all these elements and pulls them together in a new synthesis, continuing his ascent to the top ranks of modern jazz artistry.
Nu Deco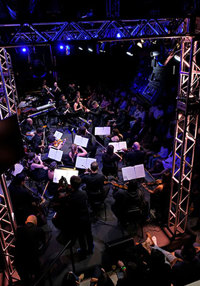 Since its inception in 2015, Nu Deco Ensemble has exploded onto Miami's eclectic musical scene captivating audiences, holistically engaging with its community and fusing innovative, genre-bending orchestral performances and collaborations with the highest level of musical artistry. Nu Deco is reimagining a fresh vision of what an orchestra can achieve in the 21st century. Created by Jacomo Bairos and Sam Hyken, Nu Deco Ensemble is a flexible and innovative hybrid orchestra which celebrates living and 20th century composers, reimagines traditional classical works and revered popular artists, and collaborates with a wide range of diverse musician and visual artists. Nu Deco Ensemble recently signed to Sony Masterworks in 2022.
Recent highlights include exclusive collaborations with Macy Gray, Ben Folds, Jacob Collier, Kimbra, Kishi Bashi, Time for Three, Danay Suarez, Cory Henry, Stephen Marley, Emily King, Bilal, Luke James and many more award winning composers and cross-over artists. The New York Times has hailed Nu Deco Ensemble as a "Chamber orchestra for the 21st century", Billboard has announced them as "Sonically Spellbinding" and Saratoga Living exclaimed them as "fiery, captivating and refreshingly original". In October of 2019, Nu Deco Ensemble releases its first Album to include genre-bending collaborations, reimaginings of artists such as Outkast and Daft Punk, and new music by some of today's most exciting living composers.
Nu Deco Ensemble engages the Miami community in dynamic ways to serve and enrich all walks of our diverse culture and people. The orchestra inspires and engages over 10,000 children annually through their interactive Imagination Series and annually brings hundreds of community members from underserved communities to attend performances. In Spring of 2020, Nu Deco Ensemble launches its Youth Orchestra which in addition to instruction in classical and popular musical styles, arranging, composition, and improvisation offers coaching in wellness, health, leadership, collaborative communication, interpersonal skills, and community stewardship.