Events & Tickets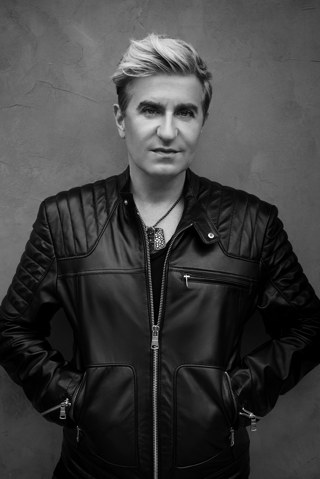 NWS and Jean-Yves Thibaudet
Adrienne Arsht Center
Saturday, October 16, 2021 at 8:00 PM
Program
The New World Symphony returns to the Arsht Center for an exclusive evening of musical fireworks and fanfare with conductor Susanna Mälkki. One of the world's premier pianists, Jean-Yves Thibaudet radiates brilliance in Franz Liszt's Second Piano Concerto – an impassioned and dramatic feat of virtuosity that took 20 years to complete. Jean Sibelius, Finland's national treasure, crafted a "confession of the soul" in his extremely popular Second Symphony, a dynamic blend of splendor and mystery. James Lee III honors the season's joyous Feast of Tabernacles with an explosion of sound.
This concert is part of the NWS's series at the Adrienne Arsht Center. Artistic Director Michael Tilson Thomas and NWS Fellows welcome world-renowned guest artists for a series of star-studded, one-night-only events at downtown Miami's grand concert hall. Subscriptions for this 3-concert series begin at just $36. Click here to explore the full subscription! 
COMPOSE YOUR OWN SUBSCRIPTION PACKAGE! 
Choose this plus two more concerts to customize your own subscription. It's the ultimate flexibility with all the subscriber benefits, including free exchanges when plans change! Call the NWS Box Office at 305.673.3331 to create your own series today. 
SUBSCRIBERS ENJOY THE BEST OF NWS! 
As an NWS Subscriber, you receive amazing benefits to enjoy throughout the season, including the best seats for the lowest prices and access to our incredibly talented Fellows. Click here to learn more! 
Program
James Lee III
(b. 1975 )
Approx. Duration: 10 minutes

Sukkot Through Orion's Nebula   (2011; NWS co-commission )

Franz Liszt
(1811-1886)
Approx. Duration: 23 minutes

Concerto No. 2 in A major for Piano and Orchestra, S. 125 (1839-61)

Adagio sostenuto assai – Allegro agitato assai
Allegro moderato
Allegro deciso – Marziale un poco meno allegro
Allegro animato
Jean Sibelius
(1865-1957)
Approx. Duration: 44 minutes

Symphony No. 2 in D major, Op. 43 (1901-02)

Allegretto 
Andante, ma rubato 
Vivacissimo 
Finale: Allegro moderato 
James Lee III
Sukkot Through Orion's Nebula

 

 

(2011; NWS co-commission )

Approximate duration: 10 minutes
James Lee III studied at the University of Michigan, where his teachers included Michael Daugherty, William Bolcom and Bright Sheng. Completing his doctoral studies in 2005, Lee joined the faculty of Morgan State University in Baltimore, a historically Black college with an exceptional music program. The New World Symphony originally co-commissioned Sukkot Through Orion's Nebula in 2011, and over the last decade it has been performed by many of the United States' leading orchestras.
Mr. Lee provided the following program note:
Sukkot Through Orion's Nebula is a festive work for orchestra. Sukkot is a Hebrew word for the "Feast of Tabernacles." In the biblical days, this holiday was celebrated on the 15th day of the month of Tishrei (late September to late October). It was the most joyous of the fall festivals that God mandated the Hebrews to observe. It was also a thanksgiving celebration for the blessings of the fall harvest. Orion's Nebula refers to the Orion constellation in space. The structure of this nebula forms a roughly spherical cloud that peaks in density near the core. The cloud displays a range of velocities and turbulence, particularly around the core region.
This work is constructed in seven sections:
Reminiscences of the Feast of Trumpets (Rosh Hashanah) and the Day of Atonement (Yom Kippur) open the work with percussive, forceful sounds of the snare and bass drums. This is further enhanced by the horns, which imitate the calls of the shofar (a ram's horn sounded on those holy days).
The full orchestra continues to a cadence foreshadowing the grand advent of God.
The woodwinds follow with joyful flourishes and dancelike celebrations, which imitate the people's reception of the Messiah. As this music continues, the motives pass on to the percussion section, piano, harp and eventually the strings.
Previous melodies and motives are developed and transformed among the orchestra. This section celebrates the Second Coming of God.
Orion is the one constellation mentioned specifically in the Old Testament. The muted brass, singing violins, percussion instruments and woodwinds are intended to evoke celestial images of the Messiah coming down out of heaven through the Orion constellation, then the redeemed saints traveling through the constellation, and finally the New Jerusalem coming down out of heaven. Violins soar in the higher registers, which tend to have a quality of weightlessness. Trills among the strings cease as they continue to climb to heights of bliss in paradise.
The bass and snare drums provide a reprise of the "shofar theme." This continues with orchestral exclamations of joy.
There are passages of call and response among the ensemble in the final celebration, which continues until the work ends with an explosion of sound.
                – James Lee III
Franz Liszt
Concerto No. 2 in A major for Piano and Orchestra, S. 125 (1839-61)

Approximate duration: 23 minutes
Franz Liszt began drafting his Second Piano Concerto in 1839, just as his career as a virtuoso pianist was taking off. Liszt created the solo piano recital as we know it—the pianist at a right angle to the audience, playing from memory, alone on stage—and he gave more than 1,000 such recitals before he retired from his concert life in 1847, at the age of 35. Freed from the rigors of life on tour, he dedicated his remaining decades to conducting, teaching, and above all composing.
During the same period when Liszt was developing the vivid orchestral works that essentially invented the genre of the "symphonic poem" (or "tone poem" in later parlance), he revised his Second Piano Concerto repeatedly until it reached a form that defies easy categorization. Its working title was Concerto symphonique, and unlike the unabashed showpiece that was his First Piano Concerto, this new score prioritized continuity, thematic development and formal integrity, while minimizing the overt flashiness of the piano part. As the musicologist Michael Steinberg aptly noted, "An expert keyboard athlete of little musical insight can make a go of the First Concerto, but the Second Concerto is for poets only."
Liszt was probably inspired in part by the "Wanderer" Fantasy for solo piano by Franz Schubert, an underappreciated work that Liszt added to his solo repertoire and adapted into a concerto. As in Schubert's score, Liszt's Concerto bridges the sections together and unifies them with a central motive, intoned right at the beginning by the woodwind choir. The harmony veers immediately into foreign territory, unleashing the Concerto's tendency to wander far afield, and once the piano enters, it encircles the initial motive without ever repeating it verbatim, maintaining a sense of constant discovery.
The sweetest exchange occurs in the Allegro moderato second section that functions as the Concerto's slow movement, when a solo cello brings back the opening motto, interspersed with dreamy piano interludes. The same theme makes a robust entrance in the third section, Marziale un poco meno allegro, which functions as a scherzo within the overall structure of the Concerto. The last of the piano's transitional cadenzas ushers in the nimble finale.
Jean Sibelius
Symphony No. 2 in D major, Op. 43 (1901-02)

Approximate duration: 44 minutes
Jean Sibelius was Finland's first and greatest musical hero. He rose to fame at the turn of the 20th century on the strengths of his First Symphony and the tone poem Finlandia, works that gave voice to a burgeoning national identity just when Finland began agitating for independence from Russia. It was also around 1900 that Sibelius' music started appearing in concert halls around Europe, and he was particularly pleased in 1901 to receive a kind word from Richard Strauss, who was just a year older than Sibelius but already a star. Adopting Strauss' preferred format, Sibelius planned a series of four tone poems related to the Don Juan legend, but the sketches he started in Italy and completed in Helsinki ultimately took an abstract form in the Symphony No. 2.
Sibelius disavowed any political underpinnings in the Second Symphony, but that did not stop the Finnish people from embracing it as an emblem of their struggle after the Helsinki premiere in 1902. Much of the perceived "protest" aspect of the music traces to the second movement, with its trudging pizzicato, lugubrious bassoon melody and impassioned climaxes. The scherzo, a blur of perpetual-motion string figures and hovering woodwind lines, continues the sense of struggle.
Sibelius' widow explained that the finale's somber music over a spinning bass line was composed in memory of a sister-in-law who committed suicide. This unsettled material lends extra poignancy to the Symphony's ultimate resolution in a realm of uplift and triumph.
-- © 2021 Aaron Grad
Aaron Grad is a composer and writer based in Seattle. In addition to providing program notes for the New World Symphony, Orpheus Chamber Orchestra, Baltimore Symphony Orchestra and others, he is also the artistic director of Many Messiahs, a project that reframes George Frideric Handel's masterpiece as a collective call for justice.
Susanna Mälkki, conductor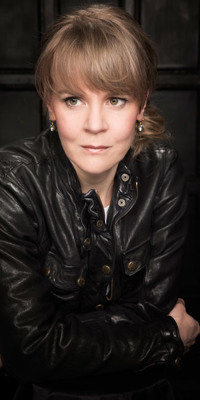 A conductor of intelligence and vision, Susanna Mälkki is sought-after at the highest level with symphony orchestras, in opera houses and with contemporary music ensembles. As she enters her fifth season as Chief Conductor of the Helsinki Philharmonic Orchestra and fourth season as the Principal Guest Conductor of the Los Angeles Philharmonic, she continues to challenge audiences with a fresh and impressively broad approach to programming. 
The current COVID-19 pandemic has only slightly curtailed a busy calendar as preparations continued over 2020 for Ms. Mälkki's postponed debut at the Festival d'Aix en Provence, where conducted the world premiere of Kaija Saariaho's new opera Innocence in July 2021 with the London Symphony.
Ms. Mälkki's autumn 2020 season as Chief Conductor with the Helsinki Philharmonic had experimentation and expanded collaborations as hallmarks of the adapted performance schedule, serving her community with more socially distanced performances and media collaborations.  Additionally, she guest conducted with the Montreal Symphony, London Symphony, Los Angeles Philharmonic, Bavarian Radio Symphony Orchestra, Leipzig Gewandhaus Orchestra and Berlin Philharmonic. She also led a new production of Die Walküre at the Finnish National Opera which premiered in January 2021.
Previous major operatic appearances include the Paris Opera, conducting Boesmans' Yvonne, princesse de Bourgogne (2020), Dvořák's Rusalka (2019) and the world premiere of Francesconi's Trompe-la-Mort (2017). In 2018 she debuted at the Vienna State Opera in Gottfried von Einem's Dantons Tod and December 2016 marked her debut at The Metropolitan Opera for its premiere of Saariaho's L'Amour de loin (directed by Robert Lepage). 
Equally in demand as a symphonic guest conductor, Ms. Mälkki appears regularly with top orchestras throughout Europe and North America, including The Cleveland Orchestra, New York Philharmonic, Chicago Symphony, Philadelphia Orchestra, Boston Symphony, London Symphony, Munich Philharmonic, Vienna Symphony and Bavarian Radio Orchestra. 
Recognized for her significant contribution to the art form, Ms. Mälkki was elected a Fellow of the Royal Academy of Music in London in 2010, she was awarded the Pro Finlandia Medal of the Order of the Lion of Finland—one of Finland's highest honors—in 2011, the Officier de l'Ordre des Arts et des Lettres of France in 2014 and in 2016 was made a Chevalier of the Légion d'honneur in France. In 2016 she was also named Musical America's 2017 Conductor of the Year, and in November 2017 she was awarded the Nordic Council Music Prize.
Jean-Yves Thibaudet, piano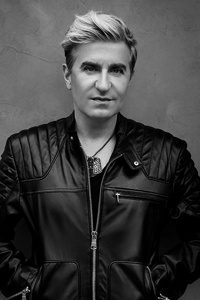 For more than three decades, Jean-Yves Thibaudet has performed worldwide, recorded more than 50 albums and built a reputation as one of today's finest pianists. He plays a range of solo, chamber and orchestral repertoire—from Beethoven through Liszt, Grieg and Saint-Saëns; to Khachaturian and Gershwin, and to Olivier Messiaen, Qigang Chen, James MacMillan, Richard Dubugnon and Aaron Zigman.
From the very start of his career, Mr. Thibaudet has delighted in music beyond the standard repertoire, from jazz to opera, including works which he has transcribed himself for the piano. His profound professional friendships crisscross the globe and have led to spontaneous and fruitful collaborations in film, fashion and visual art.
One of the foremost interpreters of Ravel and Gershwin, Mr. Thibaudet will journey across Germany and France performing Ravel's Concerto in G and Gershwin's I Got Rhythm Variations with Antonio Pappano and the Chamber Orchestra of Europe, as well as concerts with the San Francisco, Jacksonville, Baltimore, Atlanta, Detroit and Indianapolis symphonies, Los Angeles Philharmonic and Minnesota Orchestra. Two of his other signature pieces—Saint-Saëns's Concerto No. 5 ("Egyptian") and Leonard Bernstein's Symphony No. 2 ("Age of Anxiety")—are programmed with the Chicago and Pittsburgh symphonies and New York Philharmonic.
Mr. Thibaudet will also spend future seasons revisiting old musical friendships, while sowing the seeds for new ones. Planned programs include Beethoven's complete sonatas for violin and piano on tour with Midori, including a complete cycle in Tokyo's Suntory Hall. He also continues his collaboration with cellist Gautier Capuçon and violinist Lisa Batiashvili, whom he will join in performances across Europe, the United States and Canada.
Mr. Thibaudet has a lifelong passion for education and fostering young musical talent. He is the first-ever Artist-in-Residence at the Colburn School in Los Angeles, where he makes his home. In 2017 the school announced the Jean-Yves Thibaudet Scholarships, funded by members of Colburn's donor community, to provide aid for Music Academy students, whom Mr. Thibaudet will select for the merit-based awards, regardless of their instrument choice.
Mr. Thibaudet's recording catalogue has received two Grammy Award nominations, the Preis der Deutschen Schallplattenkritik, the Diapason d'Or, the Choc du Monde de la Musique, the Edison Prize and Gramophone awards. In 2017 he released to great acclaim Bernstein's Age of Anxiety with the Baltimore Symphony Orchestra and Marin Alsop, with whom he previously recorded Gershwin, featuring big band jazz orchestrations of Rhapsody in Blue, the Concerto in F and the original version of Variations on "I Got Rhythm." In 2016, on the 150th anniversary of Erik Satie's birth, Decca released a box set of Satie's complete solo piano music performed by Mr. Thibaudet—one of the foremost champions of the composer's works. On his Grammy Award-nominated recording Saint-Saëns, Piano Concerti Nos. 2&5, released in 2007, he is joined by the Orchestre de la Suisse Romande. Mr. Thibaudet's Aria–Opera Without Words, which was released the same year, features aria transcriptions, some of which are Mr. Thibaudet's own. His other recordings include the jazz albums Reflections on Duke: Jean-Yves Thibaudet Plays the Music of Duke Ellington and Conversations With Bill Evans.
Mr. Thibaudet has also had an impact on the worlds of fashion, film and philanthropy. He was soloist on Aaron Zigman's score for Robin Swicord's Wakefield; this was the first time that the composer had allowed a pianist other than himself to perform his film work. He was also soloist in Dario Marianelli's award-winning scores for the films Atonement (which won an Oscar for Best Original Score) and Pride and Prejudice, as well as Alexandre Desplat's soundtracks for the 2012 film Extremely Loud & Incredibly Close and Wes Anderson's upcoming film The French Dispatch. He had a cameo in Bruce Beresford's film on Alma Mahler, Bride of the Wind, and his playing is showcased throughout. In 2004 he served as president of the prestigious charity auction at the Hospices de Beaune. His concert wardrobe is designed by Dame Vivienne Westwood.
Mr. Thibaudet was born in Lyon, France, where he began his piano studies at age five and made his first public appearance at age seven. At 12, he entered the Paris Conservatory to study with Aldo Ciccolini and Lucette Descaves, a friend and collaborator of Ravel. At age 15, he won the Premier Prix du Conservatoire and, three years later, the Young Concert Artists Auditions in New York City. Among his numerous commendations is the Victoire d'Honneur, a lifetime career achievement award and the highest honor given by France's Victoires de la Musique. In 2010 the Hollywood Bowl honored Mr. Thibaudet for his musical achievements by inducting him into its Hall of Fame. Previously a Chevalier of the Ordre des Arts et des Lettres, Mr. Thibaudet was awarded the title Officier by the French Ministry of Culture in 2012. In 2020 he was named Special Representative for the promotion of French Creative and Cultural Industries in Romania.
Chad Goodman, conductor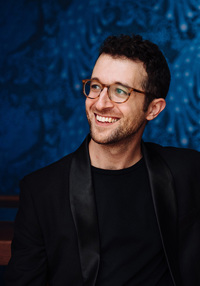 With a flair for inventive programming and a bold presence on stage and in the community, Chad Goodman has been praised for "bringing innovation to classical music" (Forbes).
As the Conducting Fellow of the New World Symphony, Mr. Goodman conducts on subscription, education, family and holiday programs. His program, "SPARK: How Composers Find Inspiration," blended captivating light design and videography with engaging audience participation to explore how a composition is created and brought to life by an orchestra.
Since 2018 Mr. Goodman has served as an Assistant Conductor to the San Francisco Symphony, assisting Esa-Pekka Salonen, Manfred Honeck, Daniel Harding, Pablo Heras-Casado, Simone Young and James Gaffigan among others.
Mr. Goodman's 2022-23 Season will include debut appearances with the Elgin Symphony, Baton Rouge Symphony, Greensboro Symphony and San Francisco Chamber Orchestra.
As Founder and Artistic Director of Elevate Ensemble, Mr. Goodman's ambitious vision for concert programming resulted in the pairing of music from Bay Area composers with underappreciated gems of the 20th and 21st centuries. Under his leadership, Elevate Ensemble established a Composer-in-Residence program and commissioned fifteen works from Bay Area composers. Elevate collaborated with photographers, videographers, poets and culinary artists, bringing new music and vibrant multi-genre experiences to unique venues such as yoga studios, historic Victorian homes and art studio warehouses.
Mr. Goodman has previously served as Conducting Fellow of Festival Napa Valley, Music Director of the Contra Costa Chamber Orchestra, Conducting Fellow of the Atlantic Music Festival, and a rehearsal and cover conductor for the San Francisco Ballet.
In addition to his performing career, he teaches young musicians the business and entrepreneurial skills needed to successfully navigate the world as a working musician in his workshop "You Earned a Music Degree. Now What?"
Mr. Goodman holds a bachelor of music degree from the Eastman School of Music and a master of music degree from San Francisco State University. His mentors include Michael Tilson Thomas, Alasdair Neale, Cyrus Ginwala and Martin Seggelke.