Events & Tickets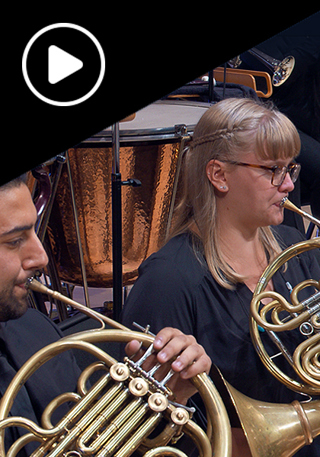 Orchestra Concert
NWS Encore: From Bach to Brahms
Online Event
Saturday, January 23, 2021 at 7:30 PM
On-demand streaming available until Tuesday, Jan. 26 at 7:30 PM ET
Program
Sponsored by:

NWS is bringing classical music's greatest hits right to your home. Spanning from Baroque to Romantic eras, these works feature NWS Fellows on stage at the New World Center and in performance with world-class guest artists and conductors, including our own MTT!
NWS Encore concerts consist of performance highlights from NWS's previous seasons. Current NWS subscribers at all three package levels may RSVP for this virtual concert by contacting the Box Office at tickets@nws.edu or 305.673.3331. Click here to learn how you can become an NWS subscriber!
NWS thanks its 2020-21 donors.
Program
Johann Sebastian Bach
(1685-1750)
Approx. Duration: 12 minutes

Brandenburg Concerto No. 3 in G major, BWV 1048 (1718)

[no tempo indication]
Adagio
Allegro
Christian Tetzlaff, Margeaux Maloney, Brendon Elliott, violin
Stephanie Block, Xiaohan Sun, Daniel Fellows, viola
Alan Ohkubo, James Churchill, Blake-Anthony Johnson, cello
Kathryn Bradley, bass
John Wilson, continuo
Antonio Vivaldi
(1678-1741)
Approx. Duration: 10 minutes

Concerto in A minor for Two Violins and Orchestra, R. 522 (before 1711)

Allegro moderato
Larghetto e spiritoso
Allegro
Ms. Sorrell
Margeaux Maloney, Chelsea Sharpe, violin
Franz Joseph Haydn
(1732-1809)
Approx. Duration: 7 minutes

Symphony No. 95 in C minor (1791)

Mr. Labadie
Featuring Nicole Trotier, concertmaster of Les Violons du Roy, as guest concertmaster
Wolfgang Amadeus Mozart
(1756-1791)
Approx. Duration: 12 minutes

Concerto No. 22 in E-flat major for Piano and Orchestra, K. 482 (1785)

Johannes Brahms
(1833-1897)
Approx. Duration: 19 minutes

Variations on a Theme by Haydn, Op. 56a (1873)

Chorale St. Antoni: Andante
Variation I: Poco più animato
Variation II: Più vivace
Variation III: Con moto
Variation IV: Andante con moto
Variation V: Vivace
 Variation VI: Vivace
Variation VII: Grazioso
Variation VIII: Presto non troppo
Finale: Andante
Johannes Brahms
(1833-1897)
Approx. Duration: 3 minutes

Hungarian Dance No. 1 in G minor (1874)

Johann Sebastian Bach
Brandenburg Concerto No. 3 in G major, BWV 1048 (1718)

Approximate duration: 12 minutes
At a time when his job in Cöthen was threatened by his patron's marriage to a woman uninterested in music, Bach assembled six concerti grossi and sent them off to the Duke of Brandenburg, whom he had met while buying a harpsichord in Berlin. The Duke never even responded to this unsolicited job application, but nonetheless Bach's collection will forever be known as the Brandenburg Concertos.
Bach's scores elaborated on the template developed a generation earlier by the Italian composer Archangelo Corelli, who pioneered these "grand concertos" for groups of soloists (usually two violins and cello) working within an accompanying ensemble of strings and basso continuo. Each of Bach's examples tests a different configuration of soloists, including the radical example of the Third Brandenburg Concerto, in which every instrumental part functions as an independent solo voice, apart from the shared basso continuo foundation.
The Brandenburg Concerto No. 3 uses three violins, three violas and three cellos, and the first movement sends a three-note motive cascading through all the voices. (The spiritual significance of the number three in Christian theology was surely not lost on Bach, a devout Lutheran.) Instead of a full slow movement, Bach only notated two linking chords, leaving the performers the option of inserting an improvised cadenza. The Concerto closes with a barreling finale, its tempo and character matching the reeling gigues that conclude most of Bach's dance suites.
Antonio Vivaldi
Concerto in A minor for Two Violins and Orchestra, R. 522 (before 1711)

Approximate duration: 10 minutes
In 1711 an Amsterdam publisher printed L'estro armonico (The Harmonic Inspiration), Vivaldi's third official opus and the first to feature his concertos. The two-volume set collected a dozen works that demonstrated Vivaldi's mastery of the concerto in its many forms, from the concerto grosso for multiple soloists popularized by Corelli to the three-movement solo concerto that Vivaldi took to new heights. The publication did much to advance his reputation at home and abroad, and it helped to spread a new style of concerto writing beyond its birthplace in northern Italy.
The fast first movement of the Concerto in A minor shows just how inventive Vivaldi could be with a configuration of two solo violins, string sections and basso continuo. The soloists dart in and out of the spotlight while the accompanying ensemble experiments with diverse textures, even going silent at times.
The central movement, marked Larghetto e spiritoso, takes a more austere approach, stripping the accompanying figures down to bare unisons, and only involving the lower strings and harpsichord in the opening and closing measures. Limiting the support to a subtle unison line allows the soloists to deliver their cantabile (singing) phrases with the utmost intimacy and vulnerability.
The fast finale finds new sonic breadth in the various echoes and cascades that ripple through the ensemble. The soloists contribute their own excitement with rapid, string-crossing figures.
Franz Joseph Haydn
Symphony No. 95 in C minor (1791)

Approximate duration: 7 minutes
After Prince Nikolaus Esterházy died in 1790 and his successor cut back on music, the family's longtime Kapellmeister, Franz Joseph Haydn, had new freedom to capitalize on his international fame. He accepted a lucrative invitation from a German violinist and impresario working in England, Johann Peter Salomon, who soon accompanied Haydn to London. Haydn wrote, "My arrival caused a great sensation … I went the rounds of all the newspapers for three successive days. Everyone wants to know me." Besides a busy schedule of socializing and teaching, Haydn prepared music for the upcoming spring concert season. Salomon's orchestra of 40 or so musicians offered mixed programs of symphonies, concertos, arias and chamber music, appearing each Monday in London's Hanover Square Rooms. Haydn ended up presenting six new symphonies in London, and six more during a follow-up visit in 1794-95.
The Symphony No. 95 in C minor was one of the first of Haydn's "London" Symphonies to reach the public, and it followed a different template than the works that followed. It was the only one of the 12 that Haydn set in a minor key, and it was also the only one to forgo a slow introduction, instead launching directly into a stark, five-note motive declared in naked octaves. The secondary theme provides a sunny contrast, especially when it returns at the end of the movement in C major, brightened by passages from a solo violin (music designed to feature Salomon, who played as the concertmaster).
Wolfgang Amadeus Mozart
Concerto No. 22 in E-flat major for Piano and Orchestra, K. 482 (1785)

Approximate duration: 12 minutes
Following his arrival in Vienna in 1781, Mozart established himself as the preeminent keyboard virtuoso in the Imperial capital. He launched a series of subscription concerts featuring his own music, and he kept his audiences enthralled by debuting new piano concertos at a rapid clip, including a dozen concertos introduced between 1784 and 1786. Mozart's lucrative run only ended when a protracted war with the Ottoman Empire scattered Vienna's elites and dampened the city's appetites for musical entertainment, precipitating the financial hardship that marred the composer's final years.
Mozart completed the Piano Concerto No. 22 in E-flat major on December 16, 1785, amid his work on the opera The Marriage of Figaro. At their core, all of Mozart's mature piano concertos carry some operatic DNA, but the link to opera is especially strong in this work, partly as a result of its orchestration. This was the first piano concerto in which Mozart included clarinets, and in doing so he placed a spotlight on the woodwinds in general.
The closing Allegro begins and ends with the type of jaunty, hunt-inspired music that is right at home in such a finale. The surprise is that, nested between these outer sections, a passage marked Andantino cantabile intervenes with what is essentially a whole new slow movement, one graced with woodwind passages that might be the most beautiful yet.
Johannes Brahms
Variations on a Theme by Haydn, Op. 56a (1873)

Approximate duration: 19 minutes
Brahms struggled mightily to find his orchestral voice. As he neared the age of 40, he claimed, "I shall never write a symphony! You can't have any idea what it's like always to hear such a giant marching behind you!" The giant in question was Beethoven, and his symphonies (as well as his string quartets) intimidated Brahms to the point of paralysis. The solution that finally unlocked Brahms' orchestral genius was to avoid the symphonic tradition altogether; instead he crafted an unprecedented set of orchestral variations.
Despite the work's title, Joseph Haydn most likely did not compose the underlying theme. It came to Brahms by way of an unpublished divertimento score, discovered in 1870 by a Viennese music librarian who was preparing a Haydn biography. Brahms wrote out a copy of the movement headed "St. Anthony Chorale," scored for eight wind instruments, and he returned to it in the summer of 1873.
The most distinctive aspect of the anonymous St. Anthony Chorale is its asymmetrical phrasing, with five-measure sections at the opening (instead of the expected four-measure units) and a closing phrase that stretches out the tonal resolution. Brahms' initial treatment of the theme preserves the source material's wind band sonority, adding only cellos and basses to warm the low register.
Eight short variations follow, filled with playful and inventive orchestral colors. The grandest statement is reserved for an extended finale, constructed as a Passacaglia—a Baroque tradition of short, continuous variations over a repeating bass line. Echoing the theme's quirky phrasing, the underlying cycle (itself a variant of the original theme) repeats every five measures. A coda restates the theme in full orchestral regalia, enlivened by rapid, swooping scales and the shimmer of a triangle.
Johannes Brahms
Hungarian Dance No. 1 in G minor (1874)

Approximate duration: 3 minutes
A Hungarian revolution against Hapsburg rule led a wave of political refugees to flee the country in 1848, and many passed through Hamburg en route to the United States. The 15-year-old Brahms was fascinated by the Hungarian musical styles that descended on his hometown, particularly the virtuosic playing of the violinist Ede Reményi. By the time Reményi returned to Europe in 1853, Brahms was an accomplished pianist, and the Hungarian violinist hired him to accompany a three-month concert tour, deepening Brahms' exposure to Hungarian music.
Brahms called upon his earlier experiences for the Hungarian Dances from 1868, two books of short pieces (ten in total) for piano, four-hands. He wrote two more books in 1880 to bring the total to 21 dances, pieces that were immensely popular and profitable in their original format and in numerous arrangements by Brahms and other composers. In a letter to his publisher Simrock, Brahms called the dances "genuine children of the Puszta and Gypsies—not, therefore, created by me, rather just reared on bread and milk." The term "Puszta" referred to the vast Hungarian plain, populated for millennia by the Magyar people; "Gypsies" (Romani people) migrated into Hungarian lands beginning around the 13th century, and continue to live as a mostly separate, generally poor minority. Brahms' compositions, drawing upon his impressions of those two folk styles, were not specimens of faithful ethnomusicology, but rather free and urbane adaptations of exotic sounds.
Brahms arranged the first, third and tenth Hungarian Dances for orchestra in 1873, at the beginning of a long-delayed flowering of his orchestral craft. He had been stalled on his Symphony No. 1 since 1862, and the orchestration of the dances, along with the "Haydn" Variations from the same year, can be seen as crucial confidence-builders. Armed with a polished and assured orchestral palette, Brahms was able to finish the first symphony in 1876, followed in short order by the second symphony and violin concerto. The Hungarian Dance No. 1 is a textbook demonstration of the orchestra's sonic contrasts, with the warm-hued bassoon and strings issuing the melody, answered by brittle yelps from piccolo, flutes, clarinets and triangle, like a ring of spectators goading on the dance.
                                                                                                                — Copyright © Aaron Grad
Aaron Grad is a composer, guitarist and writer based in Seattle. Besides providing program notes for the New World Symphony, he has been the Orpheus Chamber Orchestra's program annotator since 2005 and also contributes notes to the Saint Paul Chamber Orchestra and Seattle Symphony.
Michael Tilson Thomas, conductor
Michael Tilson Thomas is Co-Founder and Artistic Director Laureate of the New World Symphony, America's Orchestral Academy; Music Director Laureate of the San Francisco Symphony; and Conductor Laureate of the London Symphony Orchestra. In addition to these posts, he maintains an active presence guest conducting with the major orchestras of Europe and the United States.
Born in Los Angeles, Mr. Tilson Thomas is the third generation of his family to follow an artistic career. His grandparents, Boris and Bessie Thomashefsky, were founding members of the Yiddish Theater in America. His father, Ted Thomas, was a producer in the Mercury Theater Company in New York before moving to Los Angeles where he worked in films and television. His mother, Roberta Thomas, was the head of research for Columbia Pictures.
Mr. Tilson Thomas began his formal studies at the University of Southern California, where he studied piano with John Crown, and conducting and composition with Ingolf Dahl. At age 19 he was named Music Director of the Young Musicians Foundation Debut Orchestra. During this same period, he was the pianist and conductor in master classes of Gregor Piatigorsky and Jascha Heifetz and worked with Stravinsky, Boulez, Stockhausen and Copland on premieres of their compositions at Los Angeles' Monday Evening Concerts.
In 1969, after winning the Koussevitzky Prize at Tanglewood, he was appointed Assistant Conductor of the Boston Symphony Orchestra. That year he also made his New York debut with the Boston Symphony and gained international recognition after replacing Music Director William Steinberg in mid-concert. He was later appointed Principal Guest Conductor of the Boston Symphony Orchestra where he remained until 1974. He was Music Director of the Buffalo Philharmonic from 1971 to 1979 and a Principal Guest Conductor of the Los Angeles Philharmonic from 1981 to 1985. His guest conducting includes appearances with the major orchestras of Europe and the United States.
Mr. Tilson Thomas is a two-time Carnegie Hall Perspectives artist, curating and conducting series at the hall from 2003 to 2005 and from 2018 to 2019. In the most recent series, he led Carnegie Hall's National Youth Orchestra of the United States of America both at the hall and on tour in Asia, opened the Carnegie Hall season over two evenings with the San Francisco Symphony, conducted two programs with the Vienna Philharmonic and finished with a pair of concerts leading the New World Symphony.
A winner of eleven Grammy Awards, Mr. Tilson Thomas appears on more than 120 recordings. His discography includes The Mahler Project, a collection of the composer's complete symphonies and works for voice and orchestra performed with the San Francisco Symphony, in addition to pioneering recordings of music by Charles Ives, Carl Ruggles, Steve Reich, John Cage, Ingolf Dahl, Morton Feldman, George Gershwin, John McLaughlin and Elvis Costello. His recordings span repertoire from Bach and Beethoven to Debussy and Stravinsky, and from Sarah Vaughan to Metallica.
His television work includes a series with the London Symphony Orchestra for BBC Television, broadcasts of the New York Philharmonic Young People's Concerts from 1971 to 1977 and numerous productions on PBS's Great Performances. With the San Francisco Symphony, he created a multi-tiered media project, Keeping Score, which includes a television series, web sites, and radio programs. He received a Peabody Award for his SFS Media radio series The MTT Files.
Mr. Tilson Thomas's compositions are published by G. Schirmer. In 1991, he and the New World Symphony were presented in a series of benefit concerts for UNICEF in the United States, featuring Audrey Hepburn as narrator of his work From the Diary of Anne Frank, which was commissioned by UNICEF. This piece has since been translated and performed in many languages worldwide. In August 1995, he led the Pacific Music Festival Orchestra in the premiere of his composition Shówa/Shoáh, commemorating the 50th anniversary of the bombing of Hiroshima. His vocal music includes settings of poetry by Walt Whitman and Emily Dickinson, which were premiered by Thomas Hampson and Renée Fleming, respectively. In 2016, Yuja Wang premiered his piano piece You Come Here Often?.
Mr. Tilson Thomas' song cycle Four Preludes on Playthings of the Wind, a setting of Carl Sandburg's poem, was premiered in 2016 by the New World Symphony, with Measha Brueggergosman as soloist. In 2019 the piece was recorded for Medici.tv at the New World Center and given its New York premiere as part of Mr. Tilson Thomas's second Carnegie Hall Perspectives series. His first Perspectives series also featured performances of his own compositions, including Island Music for four marimbas and percussion; Notturno for solo flute and strings, featuring soloist Paula Robison; and new settings of poems by Rainer Maria Rilke. In 2020, he led the San Francisco Symphony in the world premiere of his six-part song cycle Meditations on Rilke, and he subsequently conducted the work at the Cleveland Orchestra. Additional compositions include Street Song for brass instruments; Agnegram, an overture for orchestra; and Urban Legend, a concerto for contrabassoon that was premiered by the San Francisco Symphony. In June 2020, SFS Media released an album of works composed by Mr. Tilson Thomas, featuring live concert recordings of From the Diary of Anne Frank, narrated by mezzo-soprano Isabel Leonard, and Meditations on Rilke, sung by mezzo-soprano Sasha Cooke and bass-baritone Ryan McKinny.
Mr. Tilson Thomas is an Officier de l'Ordre des Arts et des Lettres of France, is a member of the American Academy of Arts and Sciences, was Musical America's Musician of the Year and Conductor of the Year, was Gramophone magazine's Artist of the Year and has been profiled on CBS's 60 Minutes and ABC's Nightline. He has been awarded the National Medal of Arts, has been inducted into the California Hall of Fame and the American Academy of Arts and Letters, and was a 2019 recipient of the Kennedy Center Honors.
Christian Tetzlaff, violin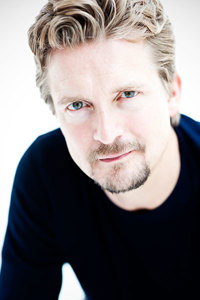 An artist known for his musical integrity, technical assurance and intelligent, compelling interpretations, Christian Tetzlaff has for many years been internationally recognized as one of the most sought-after violinists and exciting musicians on the classical music scene.
Concerts with Mr. Tetzlaff often turn into an illuminating experience as he views great works as narratives which reflect the composers' existential experiences. Suddenly, familiar works appear in a completely new light, as he perceives music as a language and his playing explores the limits of human feelings and expressiveness. He tries to fulfill the musical text as deeply as possible and as a violinist attempts to disappear behind the work—paradoxically making his interpretations very personal.
In addition, Mr. Tetzlaff frequently turns his attention to forgotten masterpieces such as Joseph Joachim's Violin Concerto or the Violin Concerto No. 22 by Giovanni Battista Viotti, a contemporary of Wolfgang Amadeus Mozart and Ludwig van Beethoven. To broaden his repertoire, he also commits himself to substantial new works such as Jörg Widmann's Violin Concerto, which he premiered in 2013. He has an unusually extensive repertoire and performs approximately 100 concerts each season.
Throughout his career, Mr. Tetzlaff has appeared with the world's leading orchestras collaborating with conductors including Sergiu Celibidache, Bernard Haitink, Lorin Maazel and Kurt Masur and more recently with Barbara Hannigan, Christoph von Dohnányi, Paavo Järvi, Vladimir Jurowski, Andris Nelsons, Sir Simon Rattle, Esa-Pekka Salonen and Michael Tilson Thomas, to name but a few.
Mr. Tetzlaff regularly appears with the orchestras of Chicago, Cleveland, Boston, Philadelphia, New York, Los Angeles, San Francisco and Toronto among many others, as well as with the major European ensembles including the Berlin and Vienna philharmonics, London Symphony and London Philharmonic, Leipzig Gewandhaus Orchestra, Dresden Staatskappelle and Royal Concertgebouw Orchestra in Amsterdam. He is also a guest at the world's most prominent summer music festivals, including Verbier, Salzburg, Tanglewood, Edinburgh, The Proms and New York's Mostly Mozart Festival.
In addition, Mr. Tetzlaff is regularly invited as an Artist-in-Residence to present his musical views over a longer period of time; past residencies include working with the Berlin Philharmonic, Seoul Philharmonic, Dresden Philharmonic and Carnegie Hall. In the 2021-22 season, he serves as Artist-in-Residence at London's Wigmore Hall, while his 2020-21 residency with the London Symphony will be rescheduled for the 2022-23 season.
Highlights of Mr. Tetzlaff's 2021-022 season include concerts with the Cleveland Orchestra, the San Francisco, Pittsburgh and Montreal symphonies, and the London Philharmonic, Deutsches Symphonie Orchester Berlin, NDR Radiophilharmonie and NDR Elbphilharmonie Orchestra. In 2021 he toured with the Konzerthausorchester Berlin under the baton of Christoph Eschenbach and presented all-Bach recitals in Houston and Los Angeles. He also performs duo recitals with pianist Lars Vogt at numerous European summer festivals, as well as duo recitals with pianist Leif Ove Andsnes in Berlin, Paris, London and Moscow.
Mr. Tetzlaff is also a dedicated chamber musician, and to this day, performing chamber music is as close to his heart as his work as a soloist with or without an orchestra. He founded the Tetzlaff Quartet in 1994 with violinist Elisabeth Kufferath, violist Hanna Weinmeister and his sister, cellist Tanja Tetzlaff, and each season he undertakes at least one extensive tour with the Quartet when they appear on the major recital and chamber music series throughout Europe and North America, as well as in Asia. During the 2021-22 season, the Tetzlaff Quartet returns to the U.S. for a tour which includes appearances in Princeton, Berkeley, Orange County, Miami and Carnegie Hall. He also regularly tours with as a trio with Ms. Tetzlaff and pianist Lars Vogt and both ensembles regularly record.
Mr. Tetzlaff has received numerous awards for his many recordings, including the Diapason d'or in 2018, Midem Classical Award in 2017 and the Preis Der Deutschen Schallplattenkritik in 2015. The Tetzlaff Quartet received a Diapason d'or in 2015 and one of the trio's recordings was nominated for a Grammy Award. Most recently, his recording of the Bartók Violin Concertos with the Helsinki Philharmonic and Hannu Lintu was chosen as the Gramophone Concerto Recording of the Year. Of special significance are his recordings of the unaccompanied Bach Sonatas and Partitas, works which he recorded for the third time in 2017 for Ondine and remain an integral part of his concert calendar. A new Ondine recording of the Beethoven and Sibelius Concertos with the Deutsches Symphonie-Orchester Berlin and Robin Ticciati was released in 2019, while the latest Quartet recording, also on the Ondine label, features the late Beethoven string quartets Op. 130/133 and op. 132.
Born in Hamburg in 1966 and now living in Berlin with his family, Mr. Tetzlaff did not begin intensive study of the violin until making his concert debut playing the Beethoven Violin Concerto at the age of 14. He attributes the way he learns and performs to his teacher at the conservatory in Lübeck, Uwe-Martin Haiberg, for whom musical interpretation was the key to violin technique, rather than the other way around.
Mr. Tetzlaff plays a violin by the German violin maker Peter Greiner and teaches regularly at the Kronberg Academy.
Jeannette Sorrell, conductor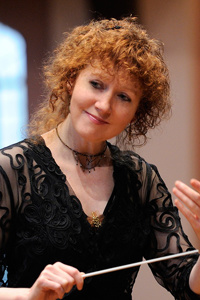 Award-winning harpsichordist and conductor ​Jeannette Sorrell ​has been credited by the BBC Music Magazine for forging​ "a vibrant, life-affirming approach to the remaking of early music… a seductive vision of musical authenticity."​ She takes her inspiration from the 17th-century concept of ​Affekt​, in which the goal of the musician is to move the emotions of the listeners. Ms. Sorrell makes use of Baroque dramatic devices, including rhetoric and harmonic tension and release, to bring Baroque repertoire to life in a highly personal and communicative way.   
Ms. Sorrell's recent and upcoming guest conducting engagements include Handel's Messiah in her Kennedy Center debut with the National Symphony in December 2017, as well as returns to the New World and Utah symphonies and debuts with the St. Paul Chamber Orchestra and at the Grand Teton Festival. She has previously led the Pittsburgh Symphony, Los Angeles Chamber Orchestra, Seattle Symphony, Opera Theatre of St. Louis with the St. Louis Symphony, Handel & Haydn Society (Boston) and the symphony orchestras of Jacksonville, Omaha, North Carolina, and Grand Rapids.
Founder and conductor of Apollo's Fire, Ms. Sorrell has built one of the largest audiences of any North American Baroque orchestras, with performances across America and Europe including the Tanglewood, Aldeburgh, BBC Proms and Aspen festivals, Metropolitan Museum in New York, Library of Congress and London's Wigmore Hall.  
Ms. Sorrell and Apollo's Fire record for the British label AVIE RECORDS and have released 24 commercial CDs, of which seven have been bestsellers on the Billboard Classical chart. Her recordings include the complete ​Brandenburg Concertos​ and ​harpsichord concertos​ (with Ms. Sorrell as harpsichord soloist and director), which was praised by the The Times of London as "a swaggering version… brilliantly played by Sorrell."  Her other bestsellers with Apollo's Fire include two crossover/folk programs, Sacrum Mysterium:  A Celtic Christmas Vespers​ and ​Come to the River: An Early American Gathering.  For the research and production of the latter disc, she received an American Masterpieces grant from the National Endowment for the Arts, one of two she has been awarded by the NEA.  
Ms. Sorrell's other awards include an honorary doctorate from Case Western University, Bodky Award from the Cambridge Society of Early Music and Noah Greenberg Award from the American Musicological Society. Passionate about guiding the next generation of performers, Ms. Sorrell has led many Baroque projects for Oberlin Conservatory and the Cleveland Institute of Music. She has also developed a highly successful Young Artist Apprentice Program to provide pre-professional training for talented period-instrument students under the auspices of Apollo's Fire.  
Born in the U.S. of Swiss and American parents, Ms. Sorrell was one of the youngest students ever accepted to the prestigious conducting courses of the Aspen and Tanglewood music festivals, studying conducting under Robert Spano, Roger Norrington and Leonard Bernstein, and harpsichord with Gustav Leonhardt in Amsterdam. She holds an artist diploma from Oberlin Conservatory, whereupon graduation she was invited to join the faculty of the Oberlin Baroque Performance Institute. 
Bernard Labadie, conductor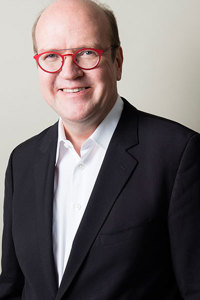 Bernard Labadie has established himself worldwide as one of the preeminent conductors of the Baroque and Classical repertoire, a reputation closely tied to his work with Les Violons du Roy (for which he served as Music Director from its inception until 2014) and La Chapelle de Québec. With these two ensembles he has regularly toured Canada, the U.S. and Europe, in major venues and festivals such as Carnegie Hall, Avery Fisher Hall, Walt Disney Concert Hall, Kennedy Center, The Barbican, The Concertgebouw and the Salzburg Festival, among others. He begins a four-year term as Principal Conductor of the Orchestra of St. Luke's in the 2018-19 season.
In 2017-18 Mr. Labadie led the Orchestra of St. Luke's at Carnegie Hall as its designated principal conductor. Also in 2017-18 he was guest conductor of the Baltimore Symphony, Minnesota Orchestra, Cleveland Orchestra, St. Louis Symphony, Toronto Symphony and the National Arts Centre Orchestra (Ottawa). Internationally, his season included conducting the Frankfurt Radio Symphony, Orchestre Philharmonique de Radio France, Finnish Radio Orchestra, Academy for Early Music Berlin (in Hamburg) and Berlin Radio Symphony Orchestra.
Since his triumphant debut with the Minnesota Orchestra, Mr. Labadie has become a regular presence on the podiums of the major North American orchestras, including the Atlanta, Boston, Chicago, Colorado, Detroit, Houston, Montreal, St. Louis, San Francisco and Toronto symphonies; the Cleveland and Philadelphia orchestras; the Los Angeles and New York philharmonics; and the Handel & Haydn Society.
International audiences in past seasons have seen and heard Mr. Labadie conduct the Bavarian Radio Symphony, National Orchestra of France, Academy of Ancient Music, Orchestra of the Age of Enlightenment, BBC Royal Scottish National Orchestra, Melbourne Symphony, Orchestra of the Collegium Vocale Ghent, Royal Concertgebouw Orchestra, Royal Northern Sinfonia, Swedish Chamber Orchestra, WDR Symphony Orchestra (Cologne) and Zurich Chamber Orchestra.
On the opera podium, Mr. Labadie has served tenures as artistic director of L'Opéra de Québec and L'Opéra de Montréal. He made his Metropolitan Opera debut with Mozart's The Magic Flute, a work which he also led at the Cincinnati Opera. Other operatic highlights include Handel's Orlando with Glimmerglass Opera, Mozart's Così fan tutte at the Mostly Mozart Festival, Mozart's Lucio Silla with Santa Fe Opera and concert versions of Handel's Theodora and Samson. In 2017 he made his long-awaited debut with the Canadian Opera Company, conducting The Magic Flute.
Mr. Labadie's extensive discography includes many critically acclaimed recordings on Dorian, ATMA and Virgin Classics labels, including Handel's Apollo e Dafne and a collaborative recording of Mozart's Requiem with Les Violons du Roy and La Chapelle de Québec, both of which received Canada's Juno Award. Other recordings include C.P.E. Bach's complete cello concertos with Truls Mørk and Les Violons du Roy; J.S. Bach's complete piano concertos with Alexandre Tharaud, both on Virgin Classics; and Haydn's piano concertos with Marc-André Hamelin as soloist, released by Hyperion.
In 2016 Mr. Labadie received the Samuel de Champlain award in Paris. The Canadian government appointed him as an Officer of the Order of Canada in 2005 and his home province named him a Chevalier de l'Ordre National du Québec in 2006.
James Gaffigan, conductor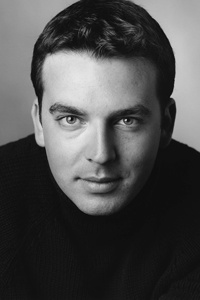 Hailed for his natural ease and compelling musicianship, James Gaffigan is considered one of the most outstanding American conductors working today. He has attracted international attention for his prowess both as a conductor of opera and symphony orchestras.
James Gaffigan is Chief Conductor of the Luzerner Sinfonieorchester and Principal Guest Conductor of the Netherlands Radio Philharmonic Orchestra. He is also Music Director Designate of the Verbier Festival Junior Orchestra. Since becoming Chief Conductor in Lucerne nine seasons ago, he has made a significant impact on the orchestra's profile, both at home and abroad, thanks to their successful concerts, international tours and recordings.
Gaffigan is in high demand working with leading orchestras and opera companies throughout North America, Europe and Asia. The 2020/21 season features debuts with the Paris Opera and Philharmonia Orchestra of London plus returns to the New York Philharmonic, San Francisco Symphony, St. Louis Symphony, National Symphony Orchestra in D.C. and Bayerische Staatsoper. He leads his final season as Chief Conductor in Lucerne that commences with a South American tour and culminates in an Asia tour with Rudolf Buchbinder as soloist.
Recent symphonic highlights include appearances with the London Philharmonic Orchestra, London Symphony Orchestra, Royal Concertgebouw Orchestra, Munich Philharmonic, Symphonieorchester des Bayerischen Rundfunks, Orchestre de Paris, Rotterdam Philharmonic Orchestra, Deutsches Symphonie-Orchester Berlin, Staatskapelle Dresden, Vienna Symphony, Mozarteum Orchestra Salzburg, Orchestra of the Age of Enlightenment, Tonhalle Orchester Zürich, Tokyo Metropolitan and Seoul Philharmonic.
In North America, Gaffigan works with top orchestras including the Cleveland Orchestra, Chicago Symphony, Philadelphia Orchestra, San Francisco Symphony, National Symphony Orchestra, Pittsburgh Symphony, Atlanta Symphony, Toronto Symphony, Orchestre Symphonique de Montréal and Los Angeles Philharmonic.
A regular at the Metropolitan Opera and Bayerische Staatsoper, Gaffigan is equally at home in the opera house and conducts at the Zürich Opera, Vienna Staatsoper, Staatsoper Hamburg, Dutch National Opera, Glyndebourne Festival, Lyric Opera of Chicago and Santa Fe Opera.
James Gaffigan was First Prize winner of the 2004 Sir Georg Solti International Conducting Competition. In 2009, he completed a three-year tenure as Associate Conductor of the San Francisco Symphony, a position created for him by Michael Tilson Thomas. Prior to that, he was Assistant Conductor of the Cleveland Orchestra, where he worked with Music Director Franz Welser Möst.
Passionate about music education and a product of the New York City public school system, James Gaffigan grew up in Staten Island and studied at the LaGuardia High School of Music and Art before pursuing his conducting studies.
Jeffrey Kahane, piano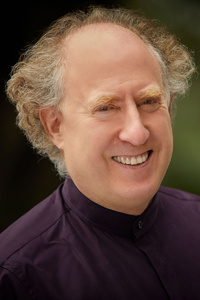 Equally at home at the keyboard or on the podium, Jeffrey Kahane has established an international reputation as a truly versatile artist, recognized by audiences around the world for his mastery of a diverse repertoire ranging from Bach, Mozart and Beethoven to Gershwin, Golijov and John Adams.
Mr. Kahane regularly appears as a soloist with major orchestras such as the New York Philharmonic, The Cleveland Orchestra, Los Angeles Philharmonic, The Philadelphia Orchestra and the Chicago and San Francisco symphonies, among many others. He is also a popular artist at all of the major U.S. summer festivals, including Aspen, Blossom, Caramoor, Mostly Mozart and Ravinia. In 2016 he was appointed Music Director of the Sarasota Music Festival.
Mr. Kahane made his conducting debut at the Oregon Bach Festival in 1988. Since then, he has guest conducted many of the major U.S. orchestras including the New York and Los Angeles philharmonics, Philadelphia and Cleveland orchestras, Saint Paul Chamber Orchestra, and Chicago, Detroit, St. Louis, Baltimore, Indianapolis and New World symphonies, among others. In 2017 Mr. Kahane completed his 20th and final season as Music Director of the Los Angeles Chamber Orchestra (LACO), where he is now the orchestra's Conductor Laureate. He also served as Music Director of the Colorado Symphony from 2005 through 2010, and for 10 seasons was Music Director of the Santa Rosa Symphony, where he is also now Conductor Laureate. He has received much recognition for his innovative programming and commitment to education and community involvement with all three orchestras and received ASCAP Awards for Adventurous Programming for his work in both Los Angeles and Denver.
Mr. Kahane's recent and upcoming engagements include a play/conduct for the fourth time with the New York Philharmonic, as well as play/conducts with the Houston, Indianapolis, Vancouver, Milwaukee, Colorado, San Diego, San Antonio and Phoenix symphonies; concerto appearances with the Toronto, Cincinnati, New World, New Jersey, Oregon and Utah symphonies; and appearances at the Aspen, Britt, Oregon Bach and Tippet Rise festivals, as well as with the Chicago Symphony at Ravinia and with New York's Mostly Mozart Festival Orchestra. 
Mr. Kahane has also recently conducted two productions of Kurt Weill's operas: the first, a rare production of Weill's last Broadway opera, Lost in the Stars, during his final LACO season; and the second, a fully staged production of The Rise and Fall of the City of Mahagonny with the Hamburg Symphony in 2018.
A native of Los Angeles and a graduate of the San Francisco Conservatory of Music, Mr. Kahane's early piano studies were with Howard Weisel and Jakob Gimpel. First-prize winner at the 1983 Rubinstein Competition and a finalist at the 1981 Van Cliburn Competition, he was also the recipient of a 1983 Avery Fisher Career Grant. An avid linguist who reads widely in a number of ancient and modern languages, Mr. Kahane received a master's degree in classics from the University of Colorado at Boulder in 2011. He is currently Professor of Keyboard Studies at the University of Southern California Thornton School of Music.
Mr. Kahane resides in Los Angeles with his wife, Martha, a clinical psychologist in private practice. They have two children: Gabriel, a composer, pianist and singer/songwriter, and Annie, a dancer and poet.