Events & Tickets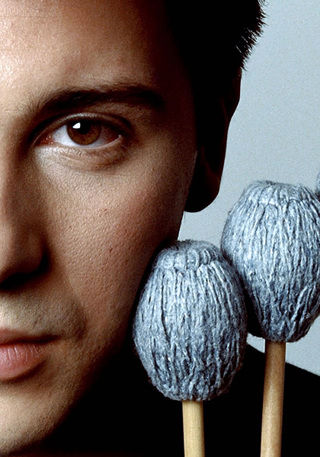 Chamber Music
Percussion Consort: MTT'S Island Music
New World Center, Michael Tilson Thomas Performance Hall
Saturday, February 25, 2023 at 7:30 PM
Program
Praised for his "unmistakable virtuosity," University of Miami professor Svet Stoyanov is a driving force in modern percussion (The New York Times). He joins NWS Percussion Fellows in a transfixing program that is uniquely Miami. Michael Tilson Thomas—NWS's Co-Founder and Artistic Director Laureate—evokes the sands of the tropics with a marimba-filled feature that draws on his own influences: Schubert, Beethoven and James Brown. Emmy Award-winning master of composition Garth Neustadter awakens sensibilities with his Seaborne, an urgent account of our endangered oceans that comes to life with powerful and poetic video projections by filmmaker Kjell Van Sice.
---
This concert is part of the Sounds of the Times Series. Explore today's most innovative and vital music. Witness groundbreaking artistic collaborations and NWS Percussion Fellows in action. Subscriptions for this 3-concert series begin at $30 ($10/concert). Click here to explore the full subscription! 
COMPOSE YOUR OWN SUBSCRIPTION PACKAGE! 
Want to try a little of everything? Customize your own subscription of three or more concerts to exercise full creative freedom while enjoying all the flexibility and perks of being a New World Symphony subscriber. Click here to build your CYO subscription or call the Box Office at 305.673.3331 to compose your series today.  
SUBSCRIBERS ENJOY THE BEST OF NWS! 
As an NWS Subscriber, you receive amazing benefits to enjoy throughout the season, including the best seats for the lowest prices and access to our incredibly talented Fellows. Click here to learn more! 
Loading Concert Information
Program
Michael Tilson Thomas
(b. 1944)
Approx. Duration: 20 minutes

Part I: Thoughts on the Dance Floor 
Part II: In the Clearing 
Part III: Ride Outs 

Garth Neustadter
(b. 1986)
Approx. Duration: 25 minutes

Seaborne for Six Percussion and Video Projection 

Svet Stoyanov, percussion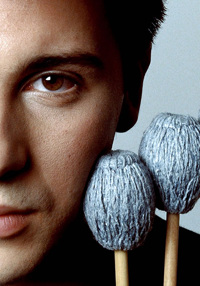 Praised by The New York Times for his "understated but unmistakable virtuosity" along with a "winning combination of gentleness and fluidity," Svet Stoyanov is a driving force in modern percussion.
Winner of the prestigious Concert Artists Guild International Competition, Mr. Stoyanov was also presented with the Johns Hopkins University Alumni Award. His career highlights include solo concerto appearances with the Chicago, Seattle and American symphonies, as well as solo performances at Lincoln Center, Carnegie Hall, Kennedy Center and Taiwan National Concert Hall, amongst many others worldwide. Some of the conductors he has performed with include Pierre Boulez, Marin Alsop, Cristian Macelaru, Gerard Schwarz, Oliver Knussen and James Conlon.
Mr. Stoyanov has recorded for numerous labels, featuring Telarc, Naxos and Bridge Records. His albums Percussive Counterpoint, as well as Textures and Threads were broadcast internationally and applauded for their artistic integrity and virtuosic ingenuity.
A passionate advocate for contemporary music, Mr. Stoyanov has commissioned a significant body of solo and chamber works. An upcoming highlight commission is a Double Percussion Concerto, written for Mr. Stoyanov by Pulitzer Prize and Grammy Award-winning composer Jennifer Higdon. The work will be premiered with co-soloist Matthew Strauss and the Houston Symphony in 2022.
Recent highlight projects feature the commission and performances of Sideman: a percussion concerto written for mr. Stoyanov by Grammy-winning Composer Mason Bates. Sideman was performed in Miami, The Kennedy Center, Kansas City's Kauffman Center and in Baltimore City. It was also recorded by Mr. Stoyanov for an upcoming CD release.
Mr. Stoyanov is a proud founding member of the groundbreaking project The Percussion Collective. This group features some of the finest percussionists in the world. With The Collective, he recently toured China and premiered Christopher Theofanidis' Drum Circles Concerto with the Oregon Symphony. Upcoming engagements include concerto performances with the Baltimore Symphony and Grant Park Orchestra, as well as a tour of Europe in 2022, visiting London, Munich, Vienna and Amsterdam.
An inspiring project of Mr. Stoyanov's features the release of multiple audio/video recordings, under the umbrella of Elemental Culture. This project embraces the cinematographic video capturing of actual musical recording sessions. It strives to deeply immerse the listener, by allowing them to also witness the intimate visual moments of musical creation. Among the featured titles is a special collaboration with European marimba virtuoso Katarzyna Mycka – a duo recording of Passacaglia by Anna Ignatowicz Glińska, as well as the percussion quintet Kyoto, by John Psathas – composer of music for the Olympic Games in Athens in 2004.
Alongside his diverse performance career, Mr. Stoyanov is the Director and Associate Professor of Percussion Studies at the Frost School of Music, University of Miami, where he has collaboratively built a most unique and innovative modern percussion program. Students of his hold positions in major orchestras, educational institutions and have won numerous competition prizes worldwide. Mr. Stopyanov endorses some of the finest percussion instruments and products today, namely Adams, Remo, Zildjian, Pearl and ProMark.
Mr. Stoyanov has performed in more than one thousand recitals and has presented over 200 master classes worldwide. His artistic mission is committed to the purity, quality and virtue of music.