Events & Tickets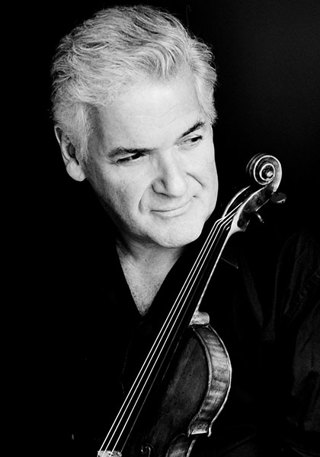 Orchestra Concert
PINCHAS ZUKERMAN PLAYS BRUCH
Adrienne Arsht Center
Saturday, January 12 at 8:00 PM
Program
Musical phenomenon and South Florida favorite, violinist Pinchas Zukerman joins Music Director of the Los Angeles Opera James Conlon and NWS Fellows for an unforgettable one-night performance at the Adrienne Arsht Center. With "virtuosity that reminds us of the wonders of music" (Miami Herald), Mr. Zukerman claims center stage as one of classical music's greatest masters in Max Bruch's extraordinary concerto. The spotlight pivots across the ensemble in Béla Bartók's Concerto for Orchestra, his last and most popular work. Franz Liszt channels Greek mythology in his symphonic poem Orpheus, a character sketch bursting with charm.
This concert is supported in part by the Blavatnik Family Foundation. Pinchas Zuckerman's performance is sponsored in part by a gift from the Diane Star Heller Foundation in memory of Daniel Neal Heller.
COMPOSE YOUR OWN SUBSCRIPTION PACKAGE!
Choose this plus two more concerts to customize your own subscription. It's the ultimate flexibility with all the subscriber benefits, including free exchanges when plans change! Click or call the NWS Box Office at 305.673.3331 to create your own series today.
No exchanges into this performance. 
Program
Franz Liszt
(1811-1886)
Approx. Duration: 13 minutes

Max Bruch
(1838-1920)
Approx. Duration: 24 minutes

Concerto No. 1 for Violin and Orchestra, Op. 26 (1864-68)

Prelude: Allegro moderato
Adagio
Finale: Allegro energico
Béla Bartók
(1881-1945)
Approx. Duration: 36 minutes

Concerto for Orchestra (1943)

Introduction: Andante non troppo – Allegro vivace
Game of Pairs: Allegro scherzando
Elegy: Andante non troppo
Interrupted Intermezzo: Allegretto
Finale: Presto 
Franz Liszt
Orpheus, S. 98 (1853-54)

Approximate duration: 13 minutes
Franz Liszt, the greatest pianist of his generation, retired from the concert stage at the age of 35 to focus on conducting, teaching and above all composing. He developed an adventurous and groundbreaking approach to harmony, and he left an indelible mark on the art of program music—instrumental works with references to specific stories or images—in formats ranging from intimate piano albums to grand symphonic works.
The idea of the symphonic poem—a single-movement composition expressing a story or concept in purely orchestral terms—proved to be one of Liszt's most enduring legacies. Previous orchestral composers had incorporated programmatic elements of storytelling, such as Beethoven in the "Pastoral" Symphony No. 6 or Berlioz in Symphonie fantastique, but they also maintained the recognizable and abstract logic of symphonic structure. Liszt's approach, in his 13 symphonic poems, was to let the extra-musical source material shape the form and the development of themes.
Liszt completed Orpheus in 1854, and he first used it as an introduction to Gluck's opera Orfeo ed Euridice, which Liszt was conducting in his capacity as Kapellmeister in Weimar. In the preface to the score, published in 1856 within his first set of six symphonic poems, Liszt recalled how during rehearsals for the opera, "I could not prevent my mind wandering … to that other Orpheus whose name hovers so majestically and harmoniously over one of the most poetic myths of Greece. I recalled an Etruscan vase in the Louvre collection, which represents the first poet-musician, clothed in a starry robe, his forehead bound with the mystically royal fillet, his lips open for the utterance of divine words and songs, and his lyre resounding under the touch of his long and graceful fingers."
Using the lyre's closest relative in the orchestra, harp arpeggios evoke the title character of Orpheus in a dreamy introduction.
The first main theme appears in the cello's heroic tenor range; when it passes to the oboes, the strings provide plucked accompaniment, again channeling Orpheus' lyre.
The contrasting theme is even more heavenly, with expressive phrases sung over delicate arpeggios from two harps and most of the strings.
Most of Orpheus luxuriates in these quiet reveries of the poet-musician, until the transcendent chords at the end dissipate into silence.
Max Bruch
Concerto No. 1 for Violin and Orchestra, Op. 26 (1864-68)

Approximate duration: 24 minutes
Max Bruch received his earliest musical training from his mother, a singer. From his breakthrough opera, completed in 1858, to the many vocal and choral works he wrote until his death in 1920, Bruch earned a reputation as a first-rate composer of music to be sung. A century later, his legacy now rests on a handful of exceptional works for soloist and orchestra, namely Kol Nidrei for cello, the Scottish Fantasy for violin and most of all the First Violin Concerto.
Bruch's signature composition transfers his vocal sensitivity to the violin, an instrument that, as he once wrote, "can sing a melody better than a piano—and melody is the soul of music." He began working on the Concerto in 1864, and he conducted the premiere of an initial version in 1866, but he was not satisfied until he incorporated suggestions from the Hungarian virtuoso Joseph Joachim, the same violinist who later provided similar guidance for Brahms' Violin Concerto. Joachim debuted the authoritative version in 1868, and Bruch's Concerto spread quickly into the hands of leading violin soloists.
Unlike a typical concerto, with its meatiest music concentrated in the first movement, Bruch's structure begins with a free-ranging Prelude full of improvisatory solo declamations.
At first it seems that the Concerto will revert to form, when it sets up a typical contrast between a main theme full of forceful double-stops and a lyrical second theme in a contrasting key.
But instead, the progress breaks off and returns to the violin's exploratory fantasy, until a final flourish initiates a seamless link to the slow movement.
This Adagio exemplifies the singing quality of Bruch's style, with the violin's initial phrases occupying the warm contralto range, voiced using only the low G and D strings.
The Finale arrives with another organic link: After a brief pause, the quivering violas restart in the same key, and the violins hint at the soloist's impending entrance.
Influenced by Joachim's input, the main theme is full of chords and double-stops that evoke Hungarian folk-fiddling.
Béla Bartók
Concerto for Orchestra (1943)

Approximate duration: 36 minutes
Bartók was at the height of his musical powers and working his dream job as an ethnomusicologist when the chaos of World War II overtook his native Hungary. He left in 1940 for New York, where his career and his health soon deteriorated, until he found himself hospitalized and unable to pay for his medical care in 1943. By all reckoning he was on his deathbed, but two friends and fellow Hungarians, violinist Josef Szigeti and conductor Fritz Reiner, intervened on Bartók's behalf. They convinced Serge Koussevitzky, the conductor of the Boston Symphony and a self-funded patron of new music, to visit Bartók's hospital room with a commission for a new work (along with a hefty down payment). The offer buoyed Bartók creatively and physically, and soon he was at work on his Concerto for Orchestra, the first in a series of major projects composed in his final years.
Rather than a concerto featuring an individual or small group of soloists, or a symphony that treats the orchestra as a singular unit, Bartók's Concerto for Orchestra showcases the many voices of the entire symphony orchestra. This thorough, meticulous score also attests to Bartók's love of symmetries, large and small.
In the mysterious introduction that begins the work, the main themes test out ascending and descending combinations of perfect fourths, gaining speed and height with each new iteration.
On a smaller scale, the flutes add another symmetrical element when they peel apart from a unison note in rising and falling chromatic scales, like a zipper being teased open.
A solo flute also introduces a crucial four-note gesture shaped by a single rise and fall the distance of a half-step; the three trumpets go on to harmonize this motive, their triads taking on ceremonial resonance over the austere sequences of fourths from the strings.
After the tempo accelerates, the same elemental themes inform the fast continuation of the movement, including a noble trombone melody that accentuates the leaping fourths—a gesture that makes several high-impact returns before the introduction is complete.
The five-movement arch of the Concerto for Orchestra includes a matched pair of scherzo-like diversions. The first one, titled Game of Pairs, starts the festivities with the orchestra's time-honored jesters: the bassoons.
A passage at the end for muted trumpets, supported by two swooping harps and gossamer trills from the muted violins, brings this cryptic game back to its starting point of an unaccompanied side drum.
The central Elegy serves as the axis of this giant hall of mirrors, anchored by a return of the first movement's four-note melody.
The Interrupted Intermezzo counterbalances the earlier Game of the Pairs. Within the sarcastic interruption, the descending tune first heard in the clarinet parodies a theme from Shostakovich's Symphony No. 7, "Leningrad," a work that was wildly popular at the time with the American public—much to Bartók's chagrin.
The influence of Hungarian folk music makes itself most apparent in the Finale, starting with a scurrying violin melody over strummed chords.
Another folksy melody, initially blasted over rustic drones, becomes the basis of a sophisticated fugue.
The virtuosity is all-encompassing here, even extending to the timpani in a show-stealing glissando. After this ceaseless parade of sonic delights, it's clear that the singular star of the Concerto for Orchestra is Bartók himself, the diminutive Hungarian who channeled real American swagger in this crowning masterpiece.

-- Copyright © 2019 Aaron Grad
Aaron Grad is a composer, guitarist and writer based in Seattle. Besides providing program notes for the New World Symphony, he has been the Orpheus Chamber Orchestra's program annotator since 2005 and also contributes notes to the Saint Paul Chamber Orchestra and Seattle Symphony.
James Conlon, conductor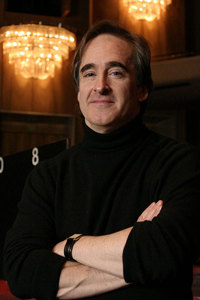 James Conlon, one of today's most versatile and respected conductors, has cultivated a vast symphonic, operatic and choral repertoire. He has conducted virtually every major American and European symphony orchestra since his debut with the New York Philharmonic in 1974. Through worldwide touring, an extensive discography and videography, numerous essays and commentaries, frequent television appearances and guest speaking engagements, Mr. Conlon is one of classical music's most recognized interpreters.
Mr. Conlon is Music Director of the Los Angeles Opera (since 2006) and Principal Conductor of the RAI National Symphony in Torino, Italy (since 2016), where he is the first American to hold the position since the orchestra was founded in 1931. He has been Principal Conductor of the Paris Opera (1995-2004); General Music Director of the City of Cologne Germany (1989-2003), simultaneously leading the Gürzenich Orchestra and the Cologne Opera; and Music Director of the Rotterdam Philharmonic Orchestra (1983-1991).
Mr. Conlon has served as the Music Director of the Ravinia Festival, summer home of the Chicago Symphony (2005-2015) and is now Conductor Laureate of the Cincinnati May Festival―the oldest Choral Festival in the United States―where he was Music Director for 37 years (1979–2016), marking one of the longest tenures of any director of an American classical music institution.
Mr. Conlon's extensive discography and videography can be found on the Bridge, Capriccio, Decca, EMI, Erato and Sony Classical labels. His recordings of LA Opera productions have received four Grammy Awards, two respectively for John Corigliano's The Ghosts of Versailles and Kurt Weill's Rise and Fall of the City of Mahagonny. Additional highlights include an ECHO Klassik Award-winning recording cycle of operas and orchestral works by Alexander Zemlinsky; a CD/DVD release of works by Viktor Ullmann, which won the German Record Critics' Award; and the world premiere recording of Liszt's oratorio St. Stanislaus, among others.
Mr. Conlon holds four honorary doctorates and has received numerous other awards. He was one of the first five recipients of the Opera News Awards and was honored by the New York Public Library as a Library Lion. He was recently named Commendatore Ordine al Merito della Repubblica Italiana by Sergio Mattarella, President of Italy. He was named Commandeur de L'Ordre des Arts et des Lettres by the French Minister of Culture and, in 2002 received France's highest honor, the Legion d'Honneur from then-President of France Jacques Chirac.
Pinchas Zukerman, violin
With a celebrated career encompassing five decades, Pinchas Zukerman reigns as one of today's most sought-after and versatile musicians—violin and viola soloist, conductor and chamber musician. He is renowned as a virtuoso, admired for the expressive lyricism of his playing, singular beauty of tone and impeccable musicianship, which can be heard throughout his discography of over 100 albums. A devoted teacher and champion of young musicians, he has served as chair of the Pinchas Zukerman Performance Program at the Manhattan School of Music for 25 years. As a mentor he has inspired generations of young musicians who have achieved prominence in performing, teaching and leading roles with music festivals around the globe. He singularly pioneered the use of distance-learning technology with the first technological installment at the Manhattan School and has established an advanced training program for gifted young artists as part of the National Arts Centre in Ottawa.
During the 2018-19 season, Mr. Zukerman's marks his 10th season as Principal Guest Conductor of the Royal Philharmonic Orchestra in London and his fourth as Artist in Association with the Adelaide Symphony in Australia. He leads the RPO on a tour of the United Kingdom and Ireland, conducting works by Mozart and Vaughan Williams and performing as soloist in Beethoven's Violin Concerto. He joins the Rotterdam Philharmonic in performances of Bruch's Violin Concerto on tour in Germany, the Netherlands and Switzerland. He appears as soloist and conductor with the National Arts Centre Orchestra in Ottawa and the symphony orchestras of Toronto and Indianapolis. Mr. Zukerman makes concerto appearances in North America with the Pittsburgh Symphony, Colorado Symphony, Los Angeles Philharmonic and New World Symphony, and in Europe with the Gulbenkian Orchestra, Spanish National Orchestra, NDR Radiophilharmonie, Salzburg Camerata and Moscow State Symphony. Mr. Zukerman conducts the State Philharmonic of Rhineland-Palatinate, and conducts and performs as soloist with the Royal Philharmonic Orchestra on a tour of South Korea.
Mr. Zukerman has been featured in numerous television specials and national talk shows. He has been a performer and presenter at both the Kennedy Center Honors and the Grammy Awards ceremony and appeared with the Chicago Symphony on the PBS special Mozart by the Masters. In 2004 the CBC recorded a 10-segment series entitled The Concerto According to Pinchas, which continues to be broadcast and re-broadcast around the world. A frequent performer on Live from Lincoln Center, Mr. Zukerman has collaborated with the English filmmaker Christopher Nupen on several projects including the Here to Make Music series, a Brahms series, a Schubert series and a documentary on Nathan Milstein. He appeared on CBC Television's nationwide broadcast celebrating the opening concerts of the National Arts Centre's 30th-anniversary season. Crossing Bridges, a documentary by Niv Fichman, followed his tour to the Middle East with the NAC Orchestra, and was awarded the prestigious Gold World Medal at the 2001 New York Festival. Mr. Zukerman's violin playing can be heard on the film soundtracks for Prince of Tides and Critical Care.
Born in Tel Aviv, Mr. Zukerman came to the United States where he studied at the Juilliard School with Ivan Galamian as a recipient of a American-Israel Cultural Foundation scholarship. An alumnus of the Young Concert Artists program, Mr. Zukerman has also received honorary doctorates from Brown University, Queen's University in Kingston, Ontario and the University of Calgary. He received the National Medal of Arts from President Ronald Reagan and is a recipient of the Isaac Stern Award for Artistic Excellence in Classical Music. Mr. Zukerman's extensive discography includes more than 100 titles, for which he gained two Grammy Awards and 21 nominations. His complete recordings for Deutsche Grammophon and Philips were released in 2016 in a 22-disc set comprising Baroque, Classical and Romantic concertos and chamber music. Recent albums include Baroque Treasury on the Analekta label with the National Arts Centre Orchestra, cellist Amanda Forsyth and oboist Charles Hamann in works by Handel, Bach, Vivaldi, Telemann and Tartini; Brahms's Symphony No. 4 and Double Concerto with the National Arts Centre Orchestra and Ms. Forsyth, recorded live at Ottawa's Southam Hall; and a critically acclaimed album of works by Elgar and Vaughan Williams with the Royal Philharmonic Orchestra.
Dean Whiteside, conductor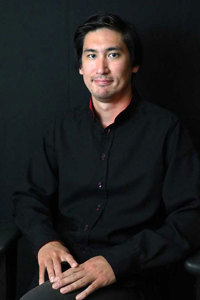 Dean Whiteside was born in New York City and trained in Vienna at the University of Music and Performing Arts. He is a former New World Symphony Conducting Fellow. Mr. Whiteside is founder and director of the Nashville Sinfonietta, hailed by The Tennessean as "a virtuoso band." He opened the Blair School of Music's 2013-14 season directing a multimedia realization of Haydn's Seven Last Words of Our Savior on the Cross called "innovative" by The Tennessean and "deeply meditative and satisfyingly original" by ArtsNash. 
Mr. Whiteside's European debut came in 2011 after winning the Jorma Panula Blue Danube Masterclass and Competition. He has conducted orchestras such as the Boston Symphony, Danish National Symphony, Jacksonville Symphony, Juilliard Orchestra, Opéra Orchestre National Montpellier, Orlando Philharmonic, Polish Baltic Philharmonic, Sibiu Philharmonic, Tonhalle Orchestra Zurich, Tokyo Philharmonic, Wiener Kammerorchester and Zagreb Philharmonic, as well as the Vanderbilt Orchestra on a five-city tour of China. He has served as Cover Conductor to the Dallas Symphony and San Francisco Symphony.
Mr. Whiteside is the winner of the American Prize in Conducting and received second prize and the Zagreb Philharmonic Orchestra Award at the Sixth International Competition of Young Conductors Lovro von Matačić. Other awards include the 2017 Mahler Conducting Fellowship, Bruno Walter Memorial Foundation Conducting Scholarship, Croatian Composers' Society Award, David Effron Conducting Fellowship, Bayreuth Festival Scholarship and David Rabin Performance Prize. He has received fellowships from the Aspen Music Festival, Atlantic Music Festival, Cabrillo Festival of Contemporary Music and Castleton Festival.
Mr. Whiteside has worked closely with such conductors as Bertrand de Billy, Fabio Luisi, Lorin Maazel, Jun Märkl, Kurt Masur, Jorma Panula, Leonard Slatkin and Robert Spano. He began his conducting studies with Robin Fountain at Vanderbilt University.