Events & Tickets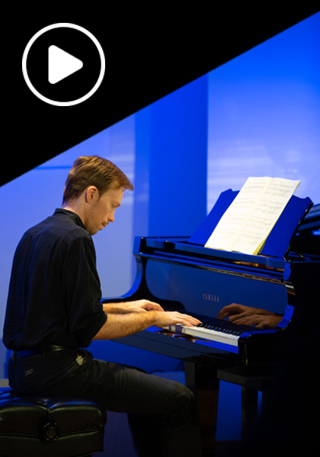 Free
Solo Spotlight: American Piano Premieres
Online Event
HOW TO WATCH ON APR. 5:
FACEBOOK LIVE    NEW WORLD SYMPHONY   

A recital featuring premieres of solo, chamber and small ensemble works performed by NWS Piano Fellow Thomas Steigerwald.
Solo Spotlight: American Premiere Concert is an NWS BLUE project. Fellow-driven projects are sponsored in part by the Maxine and Stuart Frankel Foundation.
NWS thanks its 2020-21 donors.
Program
Fantasy for Piano and Strings (2020; world premiere of NWS commission)

Sophia Bernitz, Zachary Ragent, violin
Gabe Napoli, viola; Chava Appiah, cello
Eric Windmeier, bass
Aphorisms III for Solo Piano (2020; world premiere of NWS commission)

Pascal Le Boeuf
(b. 1986)

I Am Not A Number (2021; world premiere of NWS commission)

Lucas's Garden (2021; world premiere of NWS commission)

Kelsi Doolittle, clarinet
Natsuko Takashima, violin
Clare Bradford, cello