Events & Tickets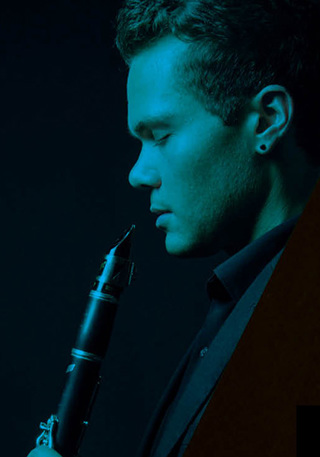 Free
Solo Spotlight: Soundscapes – A Musical Expedition Through The Seasons 
New World Center, Truist Pavilion
Monday, December 12, 2022 at 7:00 PM
Program
Take an artistic journey through the four seasons with an immersive performance that aims to evoke a sense of urgency for preserving the beauty of the earth through a collective call to climate action.  NWS Clarinet Fellow Benjamin Cruz pairs action-driven, engaging representations of the four seasons (Spring, Summer, Autumn and Winter) with four pieces of music by Steven, Gershwin, Brosse and Brahms for a multimedia concert. Ticketholders will enjoy a post-concert reception with performers in the New World Center's Rooftop Garden. 
This performance is presented in partnership with the local, Miami-based climate crisis organization, ARTSail. ARTSail, a nomadic multi-faceted platform, facilitates interdisciplinary practice to cultural producers in the creation of innovative content addressing the climate crisis specific to South Florida. They connect artists with climate activists, scientists and marine experts to investigate how climate change and man-made pollution are impacting the South Florida waterways and assist them in the creation of tangible outcomes with climate advocacy value. 
Performances part of the Solo Spotlight series are NWS BLUE projects. Fellow-driven projects are sponsored in part by the Maxine and Stuart Frankel Foundation and NWS's Fund for New Ventures.
Tickets no longer available online.
Program
Donald Steven
(b. 1945)
Approx. Duration: 10 minutes

Sapphire Song for Solo Clarinet (1986)

George Gershwin
(1898-1937)
Approx. Duration: 8 minutes

Three Preludes for Clarinet and Piano (1926)

Allegro ben ritmato e deciso
Andante con moto e poco rubato
Allegro ben ritmato e deciso
Dirk Brossé
(b. 1960)
Approx. Duration: 10 minutes

The Circle of Nature (2004)

Johannes Brahms
(1833-1897)
Approx. Duration: 30 minutes

Quintet for Clarinet and Strings, Op. 115 (1891)

Allegro 
Adagio
Andantino
Con moto
Sabrina Parry, Allison Taylor, violin
Toby Winarto, viola
Kamila Dotta, cello
Benjamin Cruz, NWS Clarinet Fellow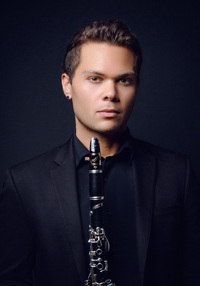 Originally from Wakefield, Rhode Island, Benjamin Cruz is a first-year Clarinet Fellow at the New World Symphony. Prior to joining NWS, he served as a guest Principal Clarinet with the Cambridge Symphony for its 2021-22 season. Additionally, he has served as an associate member with the Civic Orchestra of Chicago for two consecutive years. Most recently, he was a finalist in the 2022 U.S. Army "Pershing's Own" National Collegiate Solo Competition.
Passionate about community engagement, Mr. Cruz was awarded the Community Performances & Partnership fellowship while studying at the New England Conservatory. This is one of the premier programs in the nation for engaging conservatory students with their community through robust, meaningful partnership activities and high-quality training. Mr. Cruz found it extremely fulfilling to have the privilege of providing informative and engaging concerts throughout the Boston area. His favorite of which included performing Prokofiev's Peter and the Wolf arranged for woodwind quintet for a group of elementary school students.
Mr. Cruz has worked extensively with both members of the Boston Symphony, as well as the Chicago Symphony. He studied at the New England Conservatory under the tutelage of Thomas Martin while pursuing his graduate diploma in clarinet performance. He earned his master's degree from the Eastman School of Music in the studio of Michael Wayne. And he completed his bachelors of music degree from DePaul University studying under Julie DeRoche, Larry Combs, Stephen Williamson and Wagner Campos.
Away from the clarinet, Mr. Cruz also has a passion for health and fitness. He also enjoys trying new foods, reading comics, hanging out with friends and spending all day at the beach.