Events & Tickets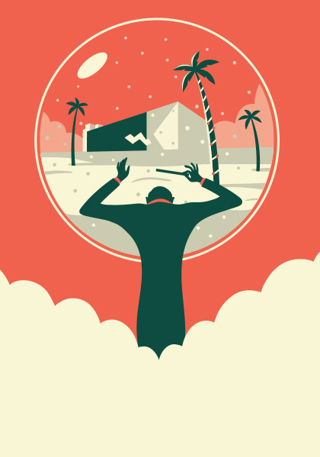 Special Event
Sounds of the Season
New World Center, Michael Tilson Thomas Performance Hall
Saturday, December 17, 2022 at 7:30 PM
Program
It's 100% cheer as the NWS Fellows perform seasonal favorites decked out in their finest and funniest holiday costumes. Gather with friends and family in celebrating a variety of cultural heritages; this evening is certain to delight audiences of all ages.
---
COMPOSE YOUR OWN SUBSCRIPTION PACKAGE! 
Want to try a little of everything? Customize your own subscription of three or more concerts to exercise full creative freedom while enjoying all the flexibility and perks of being a New World Symphony subscriber. Click here to build your CYO subscription or call the Box Office at 305.673.3331 to compose your series today. 
SUBSCRIBERS ENJOY THE BEST OF NWS! 
As an NWS Subscriber, you receive amazing benefits to enjoy throughout the season, including the best seats for the lowest prices and access to our incredibly talented Fellows. Click here to learn more! 
Subscriber Discount Single Ticket Prices: $32, $40, $48, $60. More information at nws.edu/subscribe or by calling the NWS Box Office at 305.673.3331.  
Tickets no longer available online.
Program
Mykola Leontovych / Peter Wilhouski
(1877-1921 / 1902-1978)
Arranged by Richard Hayman
Approx. Duration: 3 minutes

Carol of the Bells (1914)

Nikolai Rimsky-Korsakov
(1844-1908)
Approx. Duration: 5 minutes

Polonaise from Christmas Eve (1894-95)

Sam Hyken
(b. 1981)
Approx. Duration: 5 minutes

Chanukah 5776 (2015; NWS commission)

Hugh Martin / Ralph Blane
(1914-2011 / 1914-1995)
Approx. Duration: 4 minutes

"Have Yourself a Merry Little Christmas" (1944)

Anthony DiLorenzo
(b. 1967)
Approx. Duration: 7 minutes

Navidad Latina! (2019; NWS commission)

Edward Kennedy "Duke" Ellington / Billy Strayhorn
(1899-1974 / 1915-1967)
Orchestral adaptation by Jeff Tyzik
Approx. Duration: 18 minutes

Selections from Nutcracker Suite (P. I. Tchaikovsky) (1960)

Overture
Toot Toot Tootie Toot (Dance of the Reed Pipes)
Dance of the Floreadors (Waltz of the Flowers)
Sugar Rum Cherry (Dance of the Sugar Plum Fairy)
Peanut Brittle Brigade (March)
Chad Goodman, conductor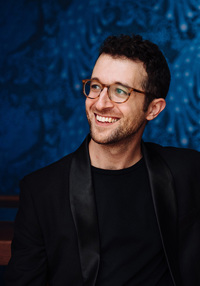 With a flair for inventive programming and a bold presence on stage and in the community, Chad Goodman has been praised for "bringing innovation to classical music" (Forbes).
As the Conducting Fellow of the New World Symphony, Mr. Goodman conducts on subscription, education, family and holiday programs. His program, "SPARK: How Composers Find Inspiration," blended captivating light design and videography with engaging audience participation to explore how a composition is created and brought to life by an orchestra.
Since 2018 Mr. Goodman has served as an Assistant Conductor to the San Francisco Symphony, assisting Esa-Pekka Salonen, Manfred Honeck, Daniel Harding, Pablo Heras-Casado, Simone Young and James Gaffigan among others.
Mr. Goodman's 2022-23 Season will include debut appearances with the Elgin Symphony, Baton Rouge Symphony, Greensboro Symphony and San Francisco Chamber Orchestra.
As Founder and Artistic Director of Elevate Ensemble, Mr. Goodman's ambitious vision for concert programming resulted in the pairing of music from Bay Area composers with underappreciated gems of the 20th and 21st centuries. Under his leadership, Elevate Ensemble established a Composer-in-Residence program and commissioned fifteen works from Bay Area composers. Elevate collaborated with photographers, videographers, poets and culinary artists, bringing new music and vibrant multi-genre experiences to unique venues such as yoga studios, historic Victorian homes and art studio warehouses.
Mr. Goodman has previously served as Conducting Fellow of Festival Napa Valley, Music Director of the Contra Costa Chamber Orchestra, Conducting Fellow of the Atlantic Music Festival, and a rehearsal and cover conductor for the San Francisco Ballet.
In addition to his performing career, he teaches young musicians the business and entrepreneurial skills needed to successfully navigate the world as a working musician in his workshop "You Earned a Music Degree. Now What?"
Mr. Goodman holds a bachelor of music degree from the Eastman School of Music and a master of music degree from San Francisco State University. His mentors include Michael Tilson Thomas, Alasdair Neale, Cyrus Ginwala and Martin Seggelke.