Events & Tickets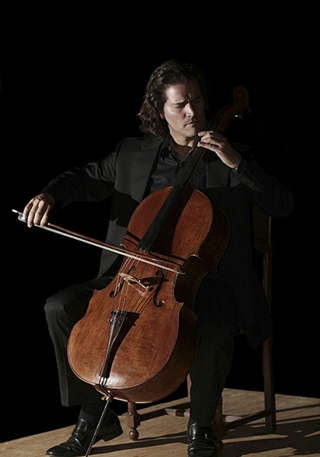 Guest Presenter
South Florida Symphony Orchestra: Dvořák Masterworks
New World Center, Michael Tilson Thomas Performance Hall
Thursday, March 23, 2023 at 7:30 PM
South Florida Symphony Orchestra's 25th Anniversary Season concludes with an evening of Dvořák Masterworks, featuring his love letter to America, "New World Symphony," as well as the greatest of all cello concertos (Cello Concerto in B minor), performed by Zuill Bailey -- who also appeared during the Symphony's inaugural concert in Key West 25 years ago!
Tickets from just $25 are on sale now.
SUBSCRIBE AND SAVE on South Florida Symphony's 3-concert Masterworks Series at New World Center. Call the Box Office at 305.673.3331 (Monday through Friday, 10:00 AM to 5:00 PM ET)
Dvořák | Cello Concerto in B minor, Op. 104
featuring Zuill Bailey, cello 
Dvořák | Symphony No. 9 in E Minor, "From the New World"
Tickets no longer available online.
Program
Antonín Leopold Dvořák
(1841-1904)
Approx. Duration: 40 minutes
Cello Concerto in B minor, Op. 104 (1894)
Allegro
Adagio, ma non troppo
Finale: Allegro moderato — Andante — Allegro vivo
featuring Zuill Bailey, cello
INTERMISSION
Antonín Leopold Dvořák
(1841-1904)
Approx. Duration: 40 minutes
Symphony No. 9 in E Minor, "From the New World" (1893)
Adagio: Allegro molto
Largo
Scherzo: Molto vivace
Finale: Allegro con fuoco
Sebrina Maria Alfonso, Music Director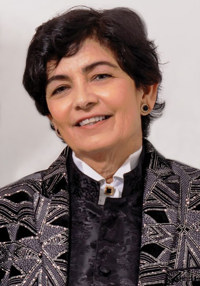 Sebrina María Alfonso, founder and Music Director of South Florida Symphony Orchestra (SFSO), made her New York debut conducting the American Symphony Orchestra at the finals of the Stokowski International Competition in Avery Fisher Hall at Lincoln Center. She studied with Frederic Prausnitz at Johns Hopkins' Peabody Conservatory and with Harold Farberman and Daniel Lewis at the Conducting Institute. Maestra Alfonso has established herself as a dynamic musical force, having performed with such world-class ensembles as the Los Angeles Philharmonic, San Jose Symphony, American Symphony Orchestra, Prague Radio Symphony, Orchestra Rus de Sienna, the Women's Philharmonic of San Francisco and the Sphinx Organization. She became the first female conductor of Cuban-American descent invited to lead Cuba's premier orchestra, the National Orchestra of Cuba, on numerous occasions.
After impressive career successes with prominent organizations including Baltimore's Goucher Symphony and the John Carrol Opera Company, in 1997 she returned to her roots in Key West, Florida – to bring orchestral music, with its associated educational and cultural benefits, to the southernmost island in the continental United States. SFSO is recognized as a "Major Cultural Institution," and is the largest symphony in the region.
"Producing works of the highest caliber that have an impact on the community has been my passion since the Symphony was conceived in Key West 25 years ago," said Alfonso, "and it's been extremely rewarding to watch us thrive."
With her national reputation continuing to expand, Maestra Alfonso has been featured on WLRN, CBS radio news, CNN, the Associated Press, MS Magazine (New York), Deco Drive, and Miami News (ABC) and Reuters. She received the Unity Coalition Award in honor of her positive contributions to the LGBTQ community and was named one of the top 100 LGBTQ Movers and Shakers in Florida by Agenda Magazine.
In 2015, SFSO joined a consortium of top Symphonies to commission American composer, Michael Daugherty, to create Tales of Hemingway. The piece itself also won GRAMMY Awards for composer Michael Daugherty (best contemporary classical composition category & best classical compendium). Zuill Bailey, cello, performing Daugherty's Tales of Hemingway, also received a GRAMMY Award.
South Florida Symphony broke new ground with a commissioned work by the first female composer to win the Pulitzer Prize for Music, Ellen Zwilich; her Concerto for Cello and Orchestra made its world premiere in March 2020.
Maestra Alfonso's collaborations shatter expectations: her modern dance commission of the renowned Martha Graham Dance Company brought to life Legend of Bird Mountain by renowned composer, Tom Hormel. Her passionate streak ran wild with Manuel de Falla's Amor Brujo, accompanied by sweeping theatrics of Siudy Garrido and her Siudy Flamenco Dance Theater, and most recently with the success of the groundbreaking production of Gershwin's great American opera Porgy and Bess. In 2020, SFSO recorded works by Key West-based Composer-in- Residence John Gottsch:  his Princess Yurievskaya and Sunset, dedicated to Maestra Alfonso. Both were distributed by the world's leading classical music label, Naxos Records, in June 2021. In recognition of the impact of early exposure to classical music on her own life, she began the Symphony in the Schools program in 1997, which has served more than 100,000 under-resourced students to date.
A strong commitment to diversity is apparent in all aspects of her career. She intentionally features female composers, promotes diversity among the members of the orchestra, as well as within the structure of SFSO, and among the students served. She is married to SFSO CEO, Jacqueline Lorber; is devoted to animals and gardening; and has reignited her interest in making craft beer in her spare time.
Maestra Alfonso is committed to presenting the finest of symphonic performances and enriching the cultural experience of South Florida. Her absolute love of music and unwavering passion to grow, expand and discover, continues to elevate Alfonso and South Florida Symphony toward ever greater achievements of excellence.
Zuill Bailey, Cello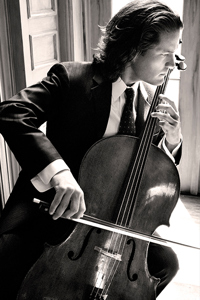 Zuill Bailey, widely considered one of the premiere cellists in the world, is a Grammy Award-winning, internationally renowned soloist, recitalist, Artistic Director and teacher. His rare combination of celebrated artistry, technical wizardry and engaging personality has made him one of the most sought after and active cellists today.
Mr. Bailey has been featured with symphony orchestras and music festivals worldwide. He won the Best Solo Performance Grammy Award in 2017, for his recording of Michael Daugherty's Tales of Hemingway with the Nashville Symphony led by Giancarlo Guerrero. His extensive discography includes his newest release—his second recording of the Bach Cello Suites for PS Audio's Octave Records label, recorded and mixed in stereo and multichannel sound.
Mr. Bailey appeared in a recurring role on the HBO series Oz, and has been heard on NPR's Morning Edition and Tiny Desk concerts, Performance Today, Saint Paul Sunday, BBC's In Tune, XM Radio's Live from Studio II and Sirius Satellite Radio's Virtuoso Voices. His latest disc of Bach Suites was the disc of the week on Sirius' Symphony Hall.
Mr. Bailey received his bachelor's degree from the Peabody Conservatory, where he was named the 2014 Johns Hopkins University Distinguished Alumni, and received a master's degree from The Juilliard School. He performs on the "Rosette" 1693 Matteo Gofriller Cello formerly owned by Mischa Schneider of the Budapest String Quartet.
Mr. Bailey is the Artistic Director of El Paso Pro-Musica (Texas), Sitka Summer Music Festival/Series and Cello Seminar (Alaska), Juneau Jazz and Classics (Alaska), Northwest Bach Festival (Washington),  Classical Inside Out Series - Mesa Arts Center (Arizona) and is Director of the Center for Arts Entrepreneurship and Professor of Cello at the University of Texas at El Paso.