Events & Tickets
Special Event
VIOLA VISIONS: THREE CENTURIES AND COUNTING
New World Center
Wednesday, October 16 at 8:00 PM
Program
Viola Visions officially commences with this welcome concert featuring viola-centric works spanning more than 300 years of repertoire. MTT leads Cynthia Phelps (New York Philharmonic), Jonathan Vinocour (San Francisco Symphony) and Tabea Zimmermann in J.S. Bach's final Brandenburg Concerto and the virtuosic variations of "Les folies d'Espagne" arranged by Irish-born violist Garth Knox. Inspired by a racing video game, Andrew Norman's Gran Turismo has eight violists locked in a highspeed chase.   
Knight Foundation and New World Symphony: Reimagining Classical Music in the Digital Age.
WAYS TO WATCH:
FACEBOOK LIVE    THE VIOLIN CHANNEL   
Program
Nils Bultmann
(b. 1975)
Approx. Duration: 9 minutes

Concerto4 for Large Viola Ensemble (2019 (world premiere of NWS commission))

Michael Tilson Thomas, conductor
Nils Bultmann, Michael Klotz,
Erik Rynearson, Madeline Sharp, viola soloists
Johann Sebastian Bach
(1685-1750)
Approx. Duration: 17 minutes

Brandenburg Concerto No. 6 in B-flat major, BWV 1051 (1721)

[Allegro]
Adagio ma non tanto
Allegro


Cynthia Phelps, Jonathan Vinocour, viola
Michael Beattie, harpsichord
Caroline Nicolas, Arnie Tanimoto, viola da gamba
Alan Ohkubo, cello; Douglas Aliano, bass
Garth Knox
(b. 1956)
Approx. Duration: 11 minutes

Marin Marais Variations on "Les folies d'Espagne" for Four Violas (2007; revised 2010)

Tabea Zimmermann, Stephanie Block, Jessica Pasternak, Kip Riecken, viola
Andrew Norman
(b. 1979)
Approx. Duration: 9 minutes

Gran Turismo for Eight Virtuoso Violas (2004; arranged 2019)

Nadia Sirota, Madeline Sharp, Anthony Parce, Erik Rynearson, Yuan Qi, Spencer Ingersoll, Daniel Fellows, Marlea Simpson, viola
Nils Bultmann
Concerto4 for Large Viola Ensemble (2019 (world premiere of NWS commission))

Approximate duration: 9 minutes
I wrote Concerto4 just days (practically minutes!) after completing a long and challenging journey of writing a viola concerto. It is very much an extrapolation to the fourth power!!
Concerto4 exponentially expands into the present with over 30 violas, while it simultaneously draws inspiration from the past and the orchestral repertoire from my time as a Viola Fellow at the New World Symphony. Concerto4 is composed of eight individual viola parts comprising the full spectrum of levels of difficulty and features solo and ensemble writing that fully expresses my respect and love for this incredible voice of the string family.
Johann Sebastian Bach
Brandenburg Concerto No. 6 in B-flat major, BWV 1051 (1721)

Approximate duration: 17 minutes
At a time when his job in Cöthen was threatened by his patron's marriage to a woman uninterested in music, Bach assembled six concerti grossi and sent them to the Duke of Brandenburg, whom he had met while purchasing a harpsichord in Berlin. The Duke never responded to this unsolicited job application, but nonetheless Bach's collection became forever known as the Brandenburg Concertos.
Bach's scores elaborated on the form developed a generation earlier by Arcangelo Corelli, who pioneered these "grand concertos" for groups of soloists working within an accompanying ensemble of strings and basso continuo. Each of Bach's concertos tests a different configuration of soloists, with the Sixth focusing on the lower strings, including instruments from the viol family that have since fallen out of fashion.
The two leading parts are labeled viola da braccio, or viola "on the arm"— meaning violas in the modern sense, held like violins. Joining as a third solo voice is a cello, also from the violin family. The accompanying lines, marked viola da gamba and violone, indicate bowed instruments that are held upright ("da gamba" means "on the leg"), with frets tied to the fingerboard. The inclusion of relatively simple viola da gamba parts may have been an attempt on Bach's part to include his employer, Prince Leopold, who played the instrument reasonably well.
A distingishing aspect of this Concerto's first movement is its very slow harmonic motion in the ensemble sections, with persistent pulses holding each chord steady while the solo violas add decorative filligree. If this was one way to avoid straining a less confident player such as the prince, the middle movement solves the problem by eliminating the viola da gambas entirely. Over a procession of quarter-notes from the cello, the viola soloists spin long lines that rise into the violin's higher register, all supported by spacious accompaniment from the basso continuo. The finale is a festive dance in the style of a gigue, with the soloists elaborating the main theme using rapid 16th-note passages.
Garth Knox
Marin Marais Variations on "Les folies d'Espagne" for Four Violas (2007; revised 2010)

Approximate duration: 11 minutes
During his years as a member of the Ensemble Intercontemporain and the Arditti String Quartet, Garth Knox established himself as one of the world's leading interpreters of contemporary music on the viola. Since striking out on his own in 1998, he has also become a noted composer and teacher, earning acclaim for his series Viola Spaces that introduces contemporary performance techniques to student violists.
Knox incorporated those same extended techniques into this set of variations based on the tune "Folies d'Espagne," as the French composer Marin Marais called it when he published his own set of variations in 1701. That tune and accompanying chord structure began as a popular folk dance in Portugal and Spain, where it was known as La Folía, and musicians had improvised on it for centuries before it became a staple of published music. The most famous version is Corelli's variations for violin, published in 1700; Vivaldi also printed a trio sonata version in 1705, and there were countless others.
In Knox's work for four violas, some of the techniques make subtle changes to the tone color that would have been part of any Baroque performer's toolkit, such as the first variation's sul tasto bow-strokes over the fingerboard, producing a soft, hollow tone. Other variations veer into contemporary territory, such as the flute-like artificial harmonics and the quarter-tones that fall between the usual chromatic pitches.
Andrew Norman
Gran Turismo for Eight Virtuoso Violas (2004; arranged 2019)

Approximate duration: 9 minutes
The young American composer Andrew Norman has enjoyed tremendous success with his music for large ensemble, as heard in performances by many of the world's top orchestras. His string trio, The Companion Guide to Rome, was a finalist for the 2012 Pulitzer Prize in Music; other awards include the Rome Prize, Berlin Prize and the prestigious Grawemeyer Award in 2017 for his orchestral score Play.
One of Norman's most often performed pieces is Gran Turismo, originally composed for eight violins. Norman wrote, "Rewind my life a bit and you might find a particular week in 2003 when I was researching the art of Italian Futurist Giacomo Balla for a term paper, watching my roommates play a car racing video game called Gran Turismo, and thinking about the legacy of Baroque string virtuosity as a point of departure for my next project. It didn't take long before I felt the resonances between these different activities, and it was out of their unexpected convergence that this piece was born."
A quote from F. T. Marinetti's 1909 Manifesto on Futurism serves as an epigraph to the score: "We declare that the splendor of the world has been enriched by a new beauty: the beauty of speed… A roaring motor car that seems to run on machine gun fire is more beautiful than the Victory of Samothrace." The music begins at that full-throttle pace, with a tempo marked "Pedal to the Metal (with excessive energy)." The accelerator only lifts for a few brief interruptions, until the musicians are instructed to "Floor It" towards the end and play as fast as possible.
— © 2019 Aaron Grad
Aaron Grad is a composer, guitarist and writer based in Seattle. Besides providing program notes for the New World Symphony, he has been the Orpheus Chamber Orchestra's program annotator since 2005 and also contributes notes to the Saint Paul Chamber Orchestra and Seattle Symphony.
Michael Tilson Thomas, conductor
Michael Tilson Thomas is Co-Founder and Artistic Director of the New World Symphony, America's Orchestral Academy; Music Director of the San Francisco Symphony; and Conductor Laureate of the London Symphony Orchestra. In addition to these posts, he maintains an active presence guest conducting with the major orchestras of Europe and the United States.
Born in Los Angeles, Mr. Tilson Thomas is the third generation of his family to follow an artistic career. His grandparents, Boris and Bessie Thomashefsky, were founding members of the Yiddish Theater in America. His father, Ted Thomas, was a producer in the Mercury Theater Company in New York before moving to Los Angeles where he worked in films and television. His mother, Roberta Thomas, was the head of research for Columbia Pictures.
Mr. Tilson Thomas began his formal studies at the University of Southern California where he studied piano with John Crown and conducting and composition with Ingolf Dahl. At age 19 he was named Music Director of the Young Musicians Foundation Debut Orchestra. He worked with Stravinsky, Boulez, Stockhausen and Copland on premieres of their compositions at Los Angeles' Monday Evening Concerts. During this same period he was the pianist and conductor for Gregor Piatigorsky and Jascha Heifetz.
In 1969, after winning the Koussevitzky Prize at Tanglewood, he was appointed Assistant Conductor of the Boston Symphony Orchestra. That year he also made his New York debut with the Boston Symphony and gained international recognition after replacing Music Director William Steinberg in mid-concert. He was later appointed Principal Guest Conductor of the Boston Symphony Orchestra where he remained until 1974. He was Music Director of the Buffalo Philharmonic from 1971 to 1979 and a Principal Guest Conductor of the Los Angeles Philharmonic from 1981 to 1985. His guest conducting includes appearances with the major orchestras of Europe and the United States.
His recorded repertoire of more than 120 discs includes works by composers such as Bach, Beethoven, Mahler, Prokofiev and Stravinsky as well as his pioneering work with the music of Charles Ives, Carl Ruggles, Steve Reich, John Cage, Ingolf Dahl, Morton Feldman, George Gershwin, John McLaughlin and Elvis Costello. He also recorded the complete orchestral works of Gustav Mahler with the San Francisco Symphony.
Mr. Tilson Thomas' television work includes a series with the London Symphony Orchestra for BBC Television, the television broadcasts of the New York Philharmonic Young People's Concerts from 1971 to 1977 and numerous productions on PBS' Great Performances. Mr. Tilson Thomas and the San Francisco Symphony produced a multi-tiered media project, Keeping Score, which includes a television series, web sites, radio programs and programs in schools.
In 1990 Mr. Tilson Thomas and the New World Symphony were presented in a series of benefit concerts for UNICEF in the United States, featuring Audrey Hepburn as narrator of From the Diary of Anne Frank, composed by Mr. Tilson Thomas and commissioned by UNICEF. This piece has since been translated and performed in many languages worldwide. In August 1995 he led the Pacific Music Festival Orchestra in the premiere of his composition Showa/Shoah, commemorating the 50th anniversary of the bombing of Hiroshima. Thomas Hampson premiered his settings of poetry by Walt Whitman, Renée Fleming premiered his settings of the poetry of Emily Dickinson and the San Francisco Symphony premiered his concerto for contrabassoon entitled Urban Legend. As a Carnegie Hall Perspectives Artist from 2003 to 2005, he had an evening devoted to his own compositions which included Island Music for four marimbas and percussion, Notturno for solo flute and strings and a new setting of poems by Rainer Maria Rilke. Other compositions include Street Song for brass instruments and Agnegram, an overture for orchestra.
Among his many honors and awards, Mr. Tilson Thomas is a Chevalier dans l'ordre des Arts et des Lettres of France, was Musical America's Musician of the Year and Conductor of the Year, Gramophone Magazine's Artist of the Year and has been profiled on CBS's 60 Minutes and ABC's Nightline. He has won 11 Grammy Awards for his recordings. In 2008 he received the Peabody Award for his radio series for SFS Media, The MTT Files. In 2010 President Obama awarded him the National Medal of Arts, the highest award given to artists by the United States Government.
Cynthia Phelps, viola
Cynthia Phelps has Principal Violist with the New York Philharmonic since 1992. Her solo appearances with the orchestra have included performances on the 2006 Tour of Italy and the 1999 premiere of Sofia Gubaidulina's Two Paths, which the Philharmonic commissioned for her and the orchestra's associate principal violist Rebecca Young. Other solo engagements have included the Minnesota Orchestra, San Diego Symphony, Hong Kong Philharmonic and Orquesta Sinfónica de Bilbao. Ms. Phelps performs with the Chamber Music Society of Lincoln Center, Boston Chamber Music Society and Bargemusic. She has toured internationally with the Zukerman and Friends Ensemble, appeared with the Kalichstein-Laredo-Robinson Trio and the Guarneri, American, Brentano and Prague string quartets. She has given recitals in the music capitals of Europe and the U.S. Her honors include the Pro Musicis International Award and first prize in the Lionel Tertis International Viola and Washington International String competitions. Her most recent album, for flute, viola and harp, on Telarc, was nominated for a Grammy Award. She has a solo album on Cala Records. She has performed on PBS's NPR, Radio France and RAI in Italy. Ms. Phelps studied at the University of Southern California's Thornton School of Music.
Jonathan Vinocour, viola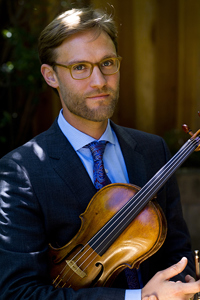 Jonathan Vinocour joined the San Francisco Symphony as Principal Viola in 2009, having previously served as Principal Viola of the Saint Louis Symphony and Guest Principal Viola of the Leipzig Gewandhaus Orchestra. A native of Rochester, he graduated from Princeton University with a degree in chemistry. He completed his master's degree at the New England Conservatory, where he studied with Kim Kashkashian.
With the San Francisco Symphony, Mr. Vinocour has appeared as soloist in Britten's Double Concerto and Mozart's Sinfonia concertante (both with Concertmaster Alexander Barantschik), Berlioz' Harold in Italy and Morton Feldman's Rothko Chapel. He has also performed as a soloist with the Saint Louis Symphony. His first solo album, featuring works of Britten and Shostakovich, was recorded with the support of the Holland America Music Society. Mr. Vinocour was also a featured recitalist at the 2012 International Viola Congress, and he performs frequently in recital throughout the Bay Area.
Mr. Vinocour has been a regular participant at the Marlboro Music Festival and has toured extensively with Musicians from Marlboro. He enjoys a busy chamber music schedule during summer seasons, participating in many festivals such as Seattle Chamber Music, Aspen Music Festival, Bay Chamber Concerts, Music in the Vineyards and the Bridgehampton Chamber Music Festival, among others. He has been a guest of the Da Camera Society of Los Angeles, Boston Chamber Music Society, International Sejong Soloists, and is a frequent guest artist with the Saint Lawrence String Quartet. He is a founding member of ECCO (East Coast Chamber Orchestra), based in New York.
A dedicated and increasingly active pedagogue, Mr. Vinocour has presented master classes at conservatories around the country and abroad. He is a regular coach at the New World Symphony, has been on the faculty of the Aspen Music Festival and School, and is currently on faculty at the San Francisco Conservatory of Music. He plays a 1784 Lorenzo Storioni viola, on loan from the San Francisco Symphony.
Tabea Zimmermann, viola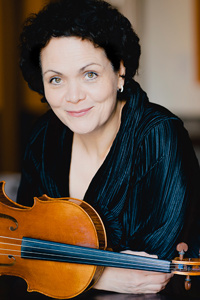 For many years, Tabea Zimmermann has been regarded as one of the most renowned musicians of our time. Audiences and fellow musicians value her charismatic personality and deep musical understanding. Arguably the finest violist in the world today, she owes her success not only to her exceptional talent, but also to the support of her parents, thorough training by excellent teachers, a tireless enthusiasm to communicate her understanding and love of music to her audience and an uncompromisingly high quality standard.
As a soloist Ms. Zimmermann regularly works with the most distinguished orchestras worldwide such as the Berlin Philharmonic, Orchestre de Paris, London Symphony, Israel Philharmonic and the Czech Philharmonic. Following residencies in Weimar, Luxembourg, Hamburg and with the Bamberg Symphony, she was artist-in-residence with the Ensemble Resonanz from 2013-15, and continues this close collaboration. In the 2015-16 season, she was artist-in-residence of the Frankfurt Museums-Gesellschaft.
Ms. Zimmermann kicked off the 2018-19 season with the Swedish Chamber Orchestra at the BBC Proms. Further highlights of the current season include her concerts with the Helsinki Philharmonic Orchestra under Susanna Mälkki, the Radio Filharmonisch Orkest under Markus Stenz and at the Philharmonie de Paris with Les Siècles under Francois-Xavier Roth. On a tour of Asia, she will perform Mantovani's Double Concerto together with Antoine Tamestit and the Tokyo Metropolitan Symphony, and appear with the Seoul Philharmonic Orchestra in York Höller's new Concerto for Viola and Orchestra, which she premiered in 2018 with the Gürzenich Orchestra Cologne under François-Xavier Roth.
The Arcanto Quartet, in which Ms. Zimmermann performs with violinists Antje Weithaas and Daniel Sepec and cellist Jean-Guihen Queyras, has provided a special focus for her chamber music activities. On the label Harmonia Mundi, they have released CDs of works by Bartók, Brahms, Ravel, Dutilleux, Debussy, Schubert and Mozart.
Ms. Zimmermann has inspired numerous composers to write for the viola and has introduced many new works into the standard concert and chamber music repertoire. In 1994 she gave the highly successful world premiere of the Sonata for Solo Viola by György Ligeti, a work composed especially for her. The subsequent premieres of this work in London, New York, Paris, Jerusalem, Amsterdam and Japan attracted great critical and public acclaim. In recent seasons, Ms. Zimmermann has premiered Recicanto for Viola and Orchestra by Heinz Holliger, the viola concerto Über die Linie IV by Wolfgang Rihm, Monh by George Lentz, Notte di pasqua by Frank Michael Beyer, a double concerto by Bruno Mantovani with Antoine Tamestit, and Filz by Enno Poppe with Ensemble Resonanz. She played the premiere of Michael Jarrell's Viola Concerto at Festival Musica Strasbourg 2017 with the Orchestre National des Pays de la Loire under Pascal Rophé; and subsequent performances with the Vienna Symphony under Ingo Metzmacher, the Orchestre de la Suisse Romande under Pascal Rophé and the Konzerthaus Orchestra Berlin under Mario Venzago.
To mark Hindemith's anniversary in 2013, Ms. Zimmermann released a highly acclaimed complete recording of the composer's works for viola on myrios classics. Following the success of her recording of solo works by Reger and Bach with myrios classics in 2009 – for which she received an Echo Klassik prize as Instrumentalist of the Year – she has released three albums with pianists Kirill Gerstein and Thomas Hoppe. Ms. Zimmerman's artistry is documented on approximately 50 CDs for labels such as EMI, Teldec and Deutsche Grammophon. A live recording of her performance on Beethoven's own viola at the Beethovenhaus Bonn, accompanied by Hartmut Höll, was released by Ars Musici.
Ms. Zimmermann has received several national and international awards for her outstanding artistic achievements. These include the Federal Cross of Merit, Frankfurter Musikpreis, Hessischer Kulturpreis, Rheingau Musikpreis, International Prize Accademia Musicale Chigiana in Sienna, the Paul-Hindemith-Prize from the city of Hanau and most recently as Artist of the Year by the ICMA International Classical Music Awards 2017. She is a foundation board member of the Hindemith Foundation in Blonay (Switzerland) as well as ambassador for the German Foundation for Children's Hospices. In 2013 she was appointed chairwoman of the board of the Beethoven-Haus Bonn. Under her aegis, the Beethoven-Woche Bonn has taken place every year since January 2015.
Ms. Zimmermann began learning the viola at the age of three, and two years later began playing the piano. She studied with Ulrich Koch at the Musikhochschule Freiburg and subsequently with Sandor Vegh at the Mozarteum Salzburg. Following her studies, she received several awards at international competitions, amongst them first prizes at the 1982 Geneva International Competition and the 1984 Budapest International Competition. As a result of winning the 1983 Maurice Vieux Competition in Paris, she received a viola by the contemporary maker Etienne Vatelot, on which she has been performing ever since. From 1987 to 2000, she regularly gave concerts in Düsseldorf, Jerusalem and Luxembourg with the late David Shallon, father of her two sons Yuval and Jonathan. Ms. Zimmermann has held teaching posts at the Musikhochschule Saarbrücken and Hochschule für Musik Frankfurt. Since 2002 she has been a professor at the Hochschule für Musik 'Hanns Eisler' in Berlin, where she now lives with her three children.
Nadia Sirota, viola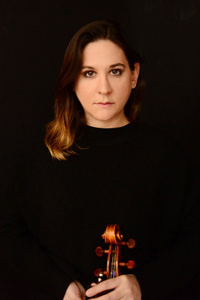 Violist Nadia Sirota's varied career spans solo performances, chamber music, curation and­­­ broadcasting. In all branches of her artistic life she aims to open classical music up to a broader audience. Her singular sound and expressive execution have served as muse to dozens of composers, including Nico Muhly, Bryce Dessner, Missy Mazzoli, Daníel Bjarnason, Judd Greenstein, Marcos Balter and David Lang.
Since 2018, Ms. Sirota has served as the New York Philharmonic's Creative Partner, a position created for her. In this role, she helped create and hosts two series: Nightcap and Sound ON, the latter of which she also curates. In addition, she works with the Philharmonic on contemporary music initiatives across the organization.
This season, Ms. Sirota launches Living Music with Nadia Sirota, a new podcast and concert series that demystifies classical music. She will also appear as soloist with the New World and Singapore symphonies, debut new works by Nico Muhly, Daníel Bjarnason and Ellen Reid, and embark upon two new residencies: as Creative Associate at The Juilliard School, and Artist-in-Residence at UCLA's Center for the Art of Performance.
As a soloist, Ms. Sirota has appeared with acclaimed orchestras around the world, including the Detroit Symphony, Colorado Symphony, National Arts Centre Orchestra, Spanish National Orchestra and Orchestre National d'Île-de-France. To date, she has released four solo albums of commissioned music, first things first (2009), Baroque (2013), Keep In Touch (2016) and Tessellatum (2017). Ms. Sirota is a member of Bedroom Community, a collective of musically diverse artists who work and collaborate at Reykjavik's Greenhouse Studios. She has also lent her sound to recording and concert projects by such artists as The National, David Bowie and Björk.
Ms. Sirota is a member of the acclaimed chamber sextet yMusic. Their virtuosic execution and unique configuration have attracted high profile collaborators including Paul Simon, Ben Folds and Anohni, and inspired an expanding repertoire of original works by prominent composers including Andrew Norman, Caroline Shaw and Chris Thile.
Ms. Sirota won a 2015 Peabody Award, broadcasting's highest honor, for her podcast Meet the Composer, which deftly profiled some of the most interesting musical thinkers living today. She also received the ASCAP Deems Taylor Award for her work in radio, and Southern Methodist University's Meadows Prize, awarded to pioneering artists and scholars with an emerging international profile. She sits on the board of directors of Chamber Music America, the national service organization for ensemble music professionals. Ms. Sirota received her undergraduate and master's degrees from The Juilliard School, where she studied with Heidi Castleman, Misha Amory and Hsin-Yun Huang.
Samuel Zygmuntowicz, luthier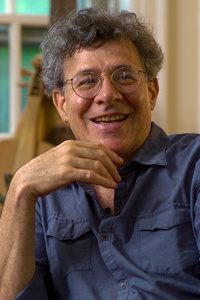 Samuel Zygmuntowicz was already a prize-winning sculptor before beginning his instrument-making studies at age 13. Since 1985 he has made instruments by advance commission for violin soloists such as Cho-Liang Lin, Joshua Bell,  Maxim Vengerov, Leila Josefowicz; cellos for Yo-Yo Ma, David Finckel and the Montreal Symphony's Principal Cellist Brian Manker; and violas for The Philadelphia Orchestra's Principal Viola Choong-Jin Chang, the Detroit Symphony's Principal Viola Eric Nowlin and the Emerson Quartet's violist Lawrence Dutton. A 1994 violin that he made for Isaac Stern set a record for the highest auction price paid for a musical instrument by a living maker. The Harper Collins book The Violinmaker documents his making of a violin for Eugene Drucker.
Mr. Zygmuntowicz is a graduate of the SLC Violinmaking School, and he has studied advanced making and restoration with Carl Becker and Rene Morel. His faithful copies of classic violins won early acclaim and he has designed many personal models as well. In addition to his extensive studies of traditional violinmaking, he has worked closely with acoustic researchers and is often on staff at both the Violinmaking and Violin Acoustics Workshops at Oberlin College, where he explores the intersections of science, craft, tradition and music.
Mr. Zygmuntowicz is Creative Director of Strad3D Project, under the direction of physicist George Bissinger, which featured the first 3D laser vibration studies of Stradivari and Guarneri violins. The Strad3D.org research publication includes scientists, violinmakers, musicians, filmmakers and designers, and was called by The Strad "The most groundbreaking and comprehensive studies of the violin form ever conceived."
Mr. Zygmuntowicz has presented his findings throughout the U.S., including at the Chamber Music Society of Lincoln Center, The Juilliard School, Friends of the St. Paul Chamber Orchestra, Music@Menlo and La Jolla Chamber Music festivals, and the St. Lawrence String Qt. Chamber Music Program at Stanford. He has presented at conferences including the American Society of Acoustics, Arts and Science at CUNY, E.G. Conference, Musical Instrument Museum in Phoenix and MOMATH in NYC, and presented internationally in Italy, Sweden, England, Belgium, Spain, Australia and Canada, including at the Banff International String Quartet Competition.
Mr. Zygmuntowicz lives in Brooklyn and plays fiddle with a variety of performing folk music groups. His recordings include Grand Picnic and Jump When the Trumpets Blow.
Michael Beattie, harpsichord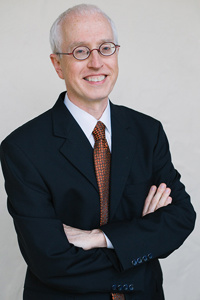 Michael Beattie has received international attention for his work as a conductor and keyboardist specializing in the music of the Baroque period. In 2009 he made his Glimmerglass Opera debut conducting Purcell's Dido and Aeneas with Jonathan Miller as stage director, and in 2012, he conducted Handel's Teseo for the Chicago Opera Theater. With the Pittsburgh Opera and Chatham Baroque, he conducted Handel's Rinaldo in 2011, Rodelinda in 2015, and returned in January 2017 to conduct Handel's Riccardo Primo. For many years as Associate Conductor of Boston's Emmanuel Music, he has conducted Handel's Ariodante, Bach's St. John Passion and the complete Bach Motets, as well as more than one hundred Bach cantatas in the weekly series at Emmanuel Church.
A highly regarded keyboard player, Mr. Beattie has performed as harpsichordist and organist with the Boston Symphony, Saint Paul Chamber Orchestra, Boston Baroque, Handel and Haydn Society, Mark Morris Dance Group, Boston Lyric Opera, Chicago Opera Theater, Glimmerglass Opera Festival and the Carmel Bach Festival. In 2009 he joined Les Violons du Roy for their 25th anniversary tour (with performances of Messiah and Bach's Christmas Oratorio in Quebec, Montreal, Carnegie Hall and Walt Disney Concert Hall). Keyboard highlights of recent seasons include concerts with the Chamber Music Society of Lincoln Center in Alice Tully Hall, Pegasus Early Music, Emmanuel Music, La Jolla SummerFest, TENET and the Sebastians. In 2014 he joined the National Symphony of Mexico as keyboardist for Bach's St. John Passion.
In demand as a continuo player and vocal coach, Mr. Beattie has been on the music staff of Glimmerglass Opera, Chicago Opera Theater, Pittsburgh Opera, Boston Lyric Opera, Florida Grand Opera and the Carmel Bach Festival (where he is Director of the Virginia Best Adams Master Class). He has served as musical assistant to Harry Bicket, Jane Glover, Emmanuelle Haïm, Bernard Labadie, Raymond Leppard, and Antony Walker. He is a founding member and harpsichordist of Favella Lyrica and the Baroque chamber ensemble Très.
Mr. Beattie has been associated with several projects of director Peter Sellars. He was Assistant Conductor for Sellars's staging of the Mozart/da Ponte operas conducted by Craig Smith, which were performed throughout the United States and Europe, recorded for television and released on DVD. He was organist for Sellars's staging of two Bach cantatas featuring Lorraine Hunt Lieberson, performed at the Mostly Mozart Festival, Lucerne Festival, Barbican Centre, and Cité de la Musique, and subsequently recorded for Nonesuch records.
Caroline Nicolas, viola da gamba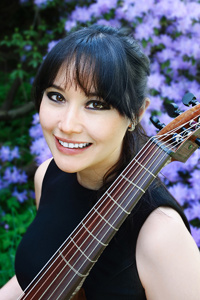 Acclaimed cellist/gambist Caroline Nicolas enjoys an active and multifaceted career as one of the outstanding performers of music from the Renaissance to the Romantic eras. She regularly appears with leading ensembles as a soloist, chamber musician and music director, and has collaborated with such eminent musicians as Andrea Marcon, Amandine Beyer, Kristian Bezuidenhout, Jordi Savall, William Christie, Rachel Podger, Harry Bicket and Stephen Stubbs. Noted for her "eloquent artistry and rich, vibrant sound" (Gainesville Times), she has been praised for her ability to combine emotionally rich interpretations with a historically inquisitive spirit.
Ms. Nicolas' awards include having been selected as a fellow of The English Concert in America, given to young musicians "who appear likely to make significant contributions to the field of early music." As the winner of The Juilliard School's Historical Performance concerto competition, she made her solo debut in New York's Alice Tully Hall. Ensembles she has worked with include Trinity Baroque Orchestra, Mercury Baroque Orchestra, Ars Lyrica, Juilliard Baroque, Kammerorchester Basel and Sinfonieorchester Liechtenstein. Festival appearances include the Boston Early Music Festival, Bach Festival Leipzig and Styriarte Festival in Austria. Her performances have been broadcast on KUHF in Texas, WDIY in Pennsylvania, and CCTV in China.
For the 2019-20 season, Ms. Nicolas looks forward to debut collaborations with the New World Symphony (Michael Tilson Thomas) and the Seattle Baroque Orchestra (Alexander Weimann). She will also be engaged in return performances with Pacific MusicWorks (Stephen Stubbs), Victoria Baroque (Jeanne Lamon) and The English Concert in America. She will be embarking on a variety of tours with programs ranging from English broken consort pieces to sonatas of Beethoven and Schubert.
A dedicated educator, Ms. Nicolas is often invited to lecture on various topics in historical performance practice, from Renaissance improvisation to bow technique. This year, she has also been appointed Music Director of the New Baroque Orchestra, where she will be leading programs that explore the musical life of the radical intellectual, Christina, Queen of Sweden. Her commitment to bringing classical music to the community has led her to curate a wide range of programs for elementary schools, hospitals, nursing homes, prisons and bars. She has also assisted in developing school music curriculum for children with neurodevelopmental disorders.
A native of Winnipeg, Canada, Ms. Nicolas was first introduced to the cello by her mother, an elementary school music teacher. After falling in love with the expressive possibilities of gut strings, she studied with Phoebe Carrai at The Juilliard School and Christophe Coin and Paolo Pandolfo at the Schola Cantorum Basiliensis. She lives in Seattle with her husband, lutenist Kevin Payne, where she serves on the board of Pacific Northwest Viols. More information can be found at: www.carolinenicolas.com.
Arnie Tanimoto, viola da gamba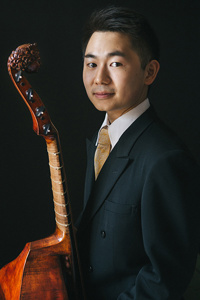 Gold medalist of the 7th International Bach-Abel Competition, Arnie Tanimoto is equally at home on the viola da gamba and Baroque cello. He was the first-ever viola da gamba major at The Juilliard School, where he soloed on both instruments. Described by The New York Times as a "fine instrumental soloist" he performs in venues across the United States, Europe and Japan. The recipient of a 2017 Frank Huntington Beebe Fund Fellowship, he has also performed and recorded with Barthold Kuijken, the Boston Early Music Festival Ensemble and the Smithsonian Consort of Viols.
Mr. Tanimoto is an advocate for the viola da gamba, and can be found giving lecture demonstrations and premieres of new works for the instrument around the country.  As a teacher, he serves on faculty at the Mountainside Baroque Summer Academy, as well as maintaining a private studio. He holds degrees and certificates from Oberlin Conservatory, Eastman School of Music, The Juilliard School and the Schola Cantorum Basiliensis.