Events & Tickets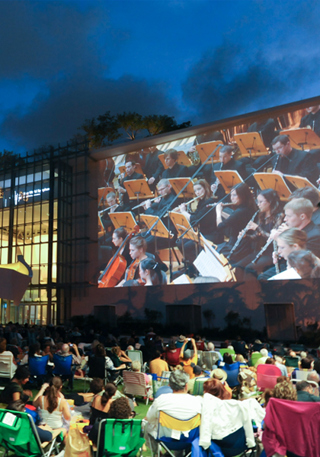 WALLCAST® Concert
WALLCAST® CONCERT: FROM THE NEW WORLD
SoundScape Park
Saturday, November 16 at 7:30 PM
Program
Carlos Miguel Prieto, Musical America's 2019 Conductor of the Year, makes his NWS debut with music of unabashed emotion and nostalgia. As an emigrant, Antonín Dvořák embraced the sounds of his new American home, adopting our country's rich musical traditions to create one of the most famous symphonies of all time. Gabriela Ortiz celebrates the 100th anniversary of the Constitution of Mexico in her Hominum. Samuel Barber clings to the sun-dappled days of his childhood with this lyric ode brought to life by soprano Michelle Bradley.    
COMPOSE YOUR OWN SUBSCRIPTION PACKAGE!
Choose this plus two more concerts to customize your own subscription. It's the ultimate flexibility with all the subscriber benefits, including free exchanges when plans change! Click here to create your own series today.
SUBSCRIBERS ENJOY THE BEST OF NWS!
As an NWS Subscriber, you receive amazing benefits to enjoy throughout the season, including the best seats for the lowest prices and access to our incredibly talented Fellows. Click here to learn more!
Knight Foundation and New World Symphony: Reimagining Classical Music in the Digital Age. 
WALLCAST® concerts are free. No tickets required. Document your WALLCAST® concert experience using #WALLCAST on social media!
WALLCAST® Concert Club: Click here to learn about the free WALLCAST® Concert Club. Join today!
Mobile Program: Text WALLCAST to 50155 and receive a link to the mobile program.
Pre-Concert Chat: Join NWS Fellows for a free Pre-Concert Chat in SoundScape Park! These half-hour chats begin one hour prior to the performance. 
Restrooms: There are always restrooms available in the south-east corner of SoundScape Park. Restrooms inside the New World Center will be open to WALLCAST® Concert Club members at the beginning of the second half of the concert until 10 minutes before the end of the performance.
What's a WALLCAST® concert? Click here to get a taste of the WALLCAST® concert experience!
WALLCAST® Concert Sponsors
WALLCAST® concerts are made possible with support from Hitachi, Knight Foundation, Sarah Arison and Thomas Wilhelm, Chanin and Adam Carlin, Susan D. Kronick and Edward Manno Shumsky, Will Osborne and Karen Bechtel, and William Strong. Knight Foundation and New World Symphony: Reimagining Classical Music in the Digital Age.
Program
Gabriela Ortiz
(b. 1964)
Approx. Duration: 21 minutes

Hominum: Suite for Orchestra (2016)

Samuel Barber
(1910-1981)
Approx. Duration: 16 minutes

Knoxville: Summer of 1915, Op. 24 (1947)

Antonín Dvořák
(1841-1904)
Approx. Duration: 40 minutes

Symphony No. 9 in E minor, Op. 95, "From the New World" (1893)

Adagio – Allegro molto 
Largo
Molto vivace
Allegro con fuoco
Carlos Miguel Prieto, conductor
Carlos Miguel Prieto (Musical America's 2019 Conductor of the Year) is known for his charismatic conducting and dynamic, expressive interpretations that have led to major engagements and popular acclaim throughout North and South America, Europe and beyond. In recent seasons, he has appeared with leading orchestras such as the Boston Symphony, Chicago Symphony, Detroit Symphony, Los Angeles Philharmonic, National Symphony, London Philharmonic and Beijing Symphony, among many others.
Following a summer leading Carnegie Hall's NYO2, Mr. Prieto begins the 2019–20 season with his Utah Symphony debut in a program that celebrates Mexico's Independence Day. He returns to the Hawaii Symphony in September, followed by appearances with the New World Symphony, NDR Elbphilharmonie Orchestra, Orquestra Sinfônica do Estado de São Paulo and Juilliard Orchestra. In the spring of 2020, Mr. Prieto returns to the Jacksonville Symphony, Puerto Rico Symphony, The Hallé and BBC National Orchestra of Wales on a tour of Spain. This season marks Mr. Prieto's 14th as Music Director of the Louisiana Philharmonic. Since 2006, he has been part of the cultural revitalization of New Orleans following Hurricane Katrina. In 2018 he led the orchestra in its Carnegie Hall debut with a program that celebrated the 80th birthday of composer Philip Glass.
A graduate of Princeton University and Harvard Business School, Mr. Prieto is an influential cultural leader and the leading Mexican conductor of his generation. Since 2007 he has been the Music Director of the Orquesta Sinfónica Nacional de México. In 2008 he was appointed music director of the Orquesta Sinfónica de Minería. Mr. Prieto is renowned for championing and commissioning new Latin American music and has conducted more than 100 world premieres of works by Mexican and American composers.
A passionate proponent of music education, Mr. Prieto served as Principal Conductor of The Orchestra of the Americas from its inception until 2011, when he was appointed Music Director. In early 2010 he conducted the ensemble alongside Valery Gergiev on the 40th anniversary of the World Economic Forum at Carnegie Hall. Mr. Prieto was awarded an Honorary Doctor of Music by Loyola University New Orleans in 2018. 
Michelle Bradley, soprano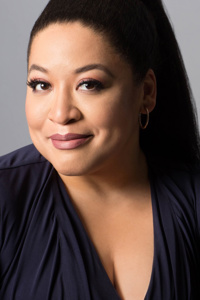 Michelle Bradley, a native of Houston, Texas, is in her final year of the Metropolitan Opera's Lindemann Young Artist Development Program. She has performed a variety of roles, including Mozart's Fiordiligi and Donna Anna, Richard Strauss' Marschallin and Verdi's Alice Ford.
This season Ms. Bradley returned to the Metropolitan Opera as Clotilde in the new David McVicar production of Norma, which opened its season. She will also appear in Santiago, Chile as Donna Anna in Don Giovanni. On the concert stage she will make her debut at the May Festival in Verdi's Requiem, sing R. Strauss' Four Last Songs with the Santa Cruz Symphony, a program of Chausson and Caplet chamber works with the New World Symphony and solo recitals in Palm Beach and Santiago. Future engagements include a debut in a leading role in Frankfurt and a return to the concert stage in Paris.
In the Metropolitan Opera's 2016-17 season, Ms. Bradley made debuts in Mozart's Idomeneo and as the High Priestess in Verdi's Aida. Other engagements included recitals at the Théâtre du Châtelet and New York's Park Avenue Armory, and a return to Santa Cruz for Verdi's Requiem.
In January 2016 Ms. Bradley performed in Carnegie Hall's Neighborhood Recital Series in honor of Marilyn Horne, and in May she made her debut singing Beethoven's Symphony No. 9 with the Santa Cruz Symphony. Prior to that, she completed a nationwide recital tour ending in May of 2015.
Ms. Bradley is the 2017 recipient of the Leonie Rysanek Award from the George London Foundation, the 2016 recipient of the Hildegard Behrens Foundation Award and a first-place winner in the Gerda Lissner and the Serge and Olga Koussevitzky vocal competitions. She is the 2014 grand-prize winner of The Music Academy of the West's Marilyn Horne Song Competition.
Ms. Bradley received her master of music degree in vocal performance from Bowling Green State University. She has participated in master classes with Stephanie Blythe, Anne Sofie von Otter, Marilyn Horne, Deborah Voigt, James Morris and Renata Scotto.