Events & Tickets
WALLCAST® Concert
WALLCAST® Concert: Spanish Dances
SoundScape Park
Carlos Miguel Prieto returns to lead an extraordinary celebration of Manuel de Falla. Regarded by many as the greatest Spanish composer of the 20th century, Falla brought the sounds of his homeland—especially Andalusian flamenco—to the stage. Full of sensual flair, Falla's ballet music radiates passion through its fiery dances of love, jealousy and deception. Joining Fellows in performing this intoxicating music are dancers from Isaac Tovar Compañia Flamenca—in costumes created by César Piña—and vocalists Catalina Cuervo (the "Fiery Soprano") and Esperanza Fernández, one of the best voices in flamenco today.
---
WALLCAST® concerts are free. No tickets required.
Document your WALLCAST® concert experience using #NWSWALLCAST on social media!
Mobile Program: Download NWS's free app for event information, program notes, musician profiles and more! Click here to download.
WALLCAST® Concert Club: Click here to join for special perks, discounts and WALLCAST® concert reminders. 
Expanded Viewing Area: In addition to the New World Center's 7,000-square-foot projection wall, NWS's new Mobile Wall, a 23x13-foot projection wall with a state-of-the-art sound system, will extend the viewing areas in SoundScape Park during the WALLCAST® concert.
Restrooms: There are always restrooms available in the south-east corner of SoundScape Park. 
What's a WALLCAST® concert? Click here to get a taste of the WALLCAST® concert experience!
Program
Manuel de Falla
(1876-1946)
Approx. Duration: 24 minutes

El amor brujo (Love, the Magician) (1925 ballet suite)

Introduction and Scene
At the Gypsies (The Evening)
Song of Love's Sorrow
The Ghost
Dance of Terror
The Magic Circle (The Fisherman's Story)
Midnight (The Magic Spell)
Ritual Fire Dance
Scene
Song of the Will-o'-the-Wisp
Pantomime
Dance of the Game of Love
Finale: The Bells of Morning
Manuel de Falla
(1876-1946)
Approx. Duration: 38 minutes

The Three-Cornered Hat (1921)

Introduction 
Part I: 
   Afternoon 
   Dance of the Miller's Wife (Fandango) 
   The Grapes 
Part II: 
   The Neighbor's Dance (Seguidillas) 
   The Miller's Dance (Farruca) 
   The Corregidor's Dance 
   Final Dance (Jota)
Manuel de Falla
(1876-1946)
Approx. Duration: 8 minutes

Selections from La Vida Breve (1904)

Interlude
Spanish Dance No. 1
Carlos Miguel Prieto, conductor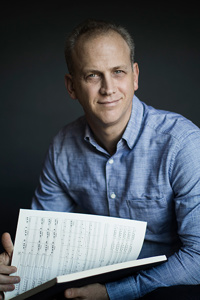 Carlos Miguel Prieto was born into a musical family of Spanish and French descent in Mexico City. His charismatic conducting is characterized by its dynamism and the expressivity of his interpretations. He is recognized as a highly influential cultural leader and is the foremost Mexican conductor of his generation. He has been the Music Director of the Orquesta Sinfónica Nacional de México, the country's most important orchestra, since 2007. Mr. Prieto has also been Music Director of the Louisiana Philharmonic since 2006, where he has led the cultural renewal of New Orleans following Hurricane Katrina. In 2008 he was appointed Music Director of the Orquesta Sinfónica de Minería, a hand-picked orchestra which performs a two-month long series of summer programs in Mexico City.
Mr. Prieto's recent highlights include debuts with the London Philharmonic, Minnesota Orchestra, National Symphony, Orquesta Sinfónica de Castilla y León, BBC National Orchestra of Wales and Los Angeles New Music Group, and his returns to the NDR Elbphilharmonie, Frankfurt Radio Symphony, Hallé, Royal Liverpool Philharmonic, Bournemouth Symphony, Strasbourg Philharmonic and Auckland Philharmonia. Mr. Prieto is in great demand as a guest conductor with many of the top North American orchestras, including those of Cleveland, Dallas, Toronto and Houston, and has enjoyed a particularly close and successful relationship with the Chicago Symphony.
Since 2002, alongside Gustavo Dudamel, Mr. Prieto has conducted the Youth Orchestra of the Americas, which draws young musicians from the entire American continent. A staunch proponent of music education, Mr. Prieto served as Principal Conductor of the YOA from its inception until 2011 when he was appointed Music Director. In early 2010 he conducted the YOA alongside Valery Gergiev on the occasion of the 40th anniversary of the World Economic Forum at Carnegie Hall. In 2018 he conducted the orchestra on a tour of European summer festivals, which included performances at the Rheingau and Edinburgh festivals, as well as Hamburg's Elbphilharmonie. He has also worked regularly with the National Youth Orchestra of Great Britain and the NYO2 in New York and Miami Beach.
Mr. Prieto is renowned for championing Latin American music, as well as his dedication to new music. He has conducted over 100 world premieres of works by Mexican and American composers, many of which were commissioned by him.
Mr. Prieto has an extensive discography that covers labels including Naxos and Sony. Recent Naxos recordings include Rachmaninov Piano Concerto No. 2 & Études tableaux, Op. 33, with Boris Giltburg and the RSNO, which won a 2018 Opus Klassik award and was listed as a 2017 Gramophone's Critics' Choice, and a recording of Korngold's Violin Concerto with violinist Philippe Quint and the Orquesta Sinfónica de Minería, which received two Grammy nominations. His recording of the Elgar and Finzi violin concertos with Ning Feng was released on Channel Classics in 2018.
A graduate of Princeton and Harvard universities, Mr. Prieto studied conducting with Jorge Mester, Enrique Diemecke, Charles Bruck and Michael Jinbo.
Isaac Tovar, dancer and choreographer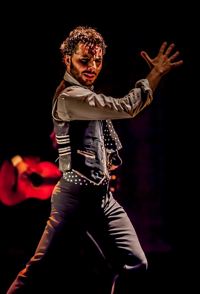 Isaac Tovar is a former soloist of the Ballet Nacional de España, Ballet Flamenco de Andalucía, Compañía Andaluza de Danza, Compañía Antonio "El Pipa" and Compañía Aída Gómez, among many other premier national and international companies including Flamenco en route (Switzerland) and Flamenco Vivo (New York).
Mr. Tovar was most recently soloist of the Ballet Flamenco de Andalucía. Since then, he  has choreographed and performed at Lincoln Center in a production of Bizet's Carmen and headlined the Festival Flamenco at the Aga Khan Museum in Fall 2022. His first solo production Añejo debuted at the Centro Cultural de la Villa in Seville; his second production Encuentro premiered in Toronto and his third, Generaciones, premiered at the prestigious Royal Theater in Madrid in 2019.
Mr. Tovar is the recipient of numerous first prizes in dance at the renowned Concurso Nacional de la Perla de Cádiz, the IV Concurso Internacional de Danza in Almería and the XXVII Concurso Nacional de Ubrique, as well as second prize for solo choreography in the XXV Certamen de Coreografía de Danza Española y Flamenco in Madrid. He performed as a semifinalist in the LIX Festival Internacional del Cante de las Minas.
Over the years Mr. Tovar has worked alongside flamenco legends such as José Antonio, Antonio Canáles, Belén Maya, Juana Amaya, Antonio el Pipa and Rafaela Carrasco among others. He received his higher education degree in choreography and interpretation from the Conservatorio Superior de Danza "Maria de Ávila" in Madrid.
Throughout his career Mr. Tovar has danced in important theaters around the world, including Place des Arts in Montreal, Teatro de la Zarzuela in Madrid, Teatro de la Maestranza in Sevilla, Teatro Villamarta in Jerez, Mariinsky Theater in St. Petersburg, Palace of Music in Moscow, Chaillot Theater in Paris, Sadler's Wells of London, Bunkamura Theater in Tokyo, International Theater in Taipei, Peking Opera House and the Joyce Theater and Lincoln Center in New York City.
Esperanza Fernández, vocalist
Esperanza Fernández Vargas was born in Sevilla in 1966. She was initiated in flamenco listening to her father, the singer from Triana Curro Fernández. Her brother Paco is a guitarist and Joselito is a dancer, and so all the family is professionally dedicated to this genre. At the beginning her chosen form of artistic expression was dance, she received classes from Pepe Ríos and Manolo Marín. However it was her devotion to Lole Montoya which motivated her to excel in song. In 1975 along with her brothers she formed a group La Pandilla Gitana, which meant her professional debut. She worked in Mario Maya show Amargo. In 1994 she was awarded the Andalusian Youth Culture Prize. She is a progressive singer. She knows orthodox flamenco to perfection, but at the same time searches out for other music such as jazz, with whose musicians she collaborates frequently.
Catalina Cuervo, soprano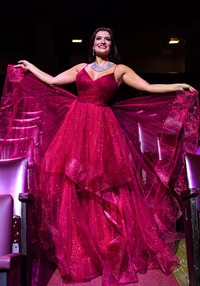 Colombian-American singer Catalina Cuervo, known internationally as the "Fiery Soprano", was named one of the "Five Most Outstanding Colombian Sopranos in the World" by the Ministry of Culture of Colombia and was nominated for the prestigious Debora Arango Medal of Female Merit in her home city. 
Ms. Cuervo represented the United States and Colombia as a finalist in the renowned international German competition Neue Stimmen, ranking among the top ten singers in the world. She also won the Chicago Division in the Classical Singer Magazine competition and was a finalist in New York for the same.
She holds the distinction of having performed the most productions by any singer of both Astor Piazzolla's opera Maria de Buenos Aires and Frida by Robert X. Rodriguez in history. Consequently, she is considered one of the leading voices of Latin American Repertoire in the world. 
Ms. Cuervo has performed the role of Maria over Eighty times for numerous companies including New York City Opera, Florida Grand Opera, Arizona Opera, The Atlanta Opera and Cincinnati Opera, and many more. Recently, she brought her celebrated portrayal of this role to Theatro Municipal de São Paulo in Brazil, where it won Best Performance of 2021.
She has also been the leading performer of the title role in Frida nationwide after starring in the revival in 2015 with Michigan Opera Theater. Productions throughout the United States have seen sold-out shows and triumphant reviews, many naming Frida best opera of the season.
Other operatic roles include Fiordiligi in Così Fan Tutte, Nedda in I Pagliacci, Magda in La Rondine, Mimi and Musetta in La bohème, Micaela in Carmen, Adriana in the Zarzuela Los Gavilanes and Amapola in La Leyenda del Beso. 
On the concert platform, Ms. Cuervo recently debuted at Theatro Municipal de São Paulo with the Orchestra Municipal de São Paulo, Brazil; singing Manuel de Falla's El Amor Brujo and The Three Cornered Hat. She has also performed with the Detroit Symphony Orchestra, New Mexico Philharmonic, The Atlanta Symphony, San Louis Symphony and Filarmonica de Medellin, among others.
Ms. Cuervo graduated with a Masters in Music and Opera from Roosevelt University in Chicago. In addition to singing opera, she is also one of the leading voices of Symphonic Rock/Metal Music in Colombia.