Events & Tickets
WALLCAST® Concert
WALLCAST® Concert: Wagner's Ring: Valkyries + Valhalla
SoundScape Park
Saturday, March 18, 2023 at 8:00 PM
WALLCAST® concerts are free. No tickets required.
Document your WALLCAST® concert experience using #NWSWALLCAST on social media!
Mobile Program: Download NWS's free app for event information, program notes, musician profiles and more! Click here to download.
WALLCAST® Concert Club: Click here to join for special perks, discounts and WALLCAST® concert reminders. 
Expanded Viewing Area: In addition to the New World Center's 7,000-square-foot projection wall, NWS's new Mobile Wall, a 23x13-foot projection wall with a state-of-the-art sound system, will extend the viewing areas in SoundScape Park during the WALLCAST® concert.
Restrooms: There are always restrooms available in the south-east corner of SoundScape Park. 
What's a WALLCAST® concert? Click here to get a taste of the WALLCAST® concert experience!
Program
Richard Wagner               The Ring of Nibelungen, WWV 86 (1848-74)
(1813-1883)
                                           Entrance of the Gods into Valhalla from Das Rheingold
                                              Arranged by Herman Zumpe
                                           Selections from Die Walküre
                                              * "Der Männer Sippe"
                                              * "Du bist der Lenz"
                                              The Ride of the Valkyries
                                              Magic Fire Music
                                I N T E R M I S S I O N
                                            ** Forest Murmurs from Siegfried
                                            Selections from Götterdämmerung
                                               Dawn and Siegfried's Rhine Journey
                                               Siegfried's Death and Funeral Music
                                               * Brünnhilde's Immolation
                                                * Ms. Melton
                                                ** Mr. Goodman
Domingo Hindoyan, conductor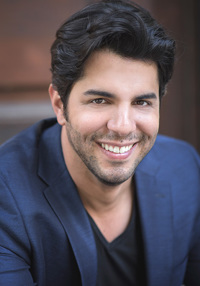 Domingo Hindoyan is the Chief Conductor of the Royal Liverpool Philharmonic Orchestra and Principal Guest Conductor of the Polish National Radio Symphony Orchestra, and is one of today's most exciting and celebrated conductors. His inaugural concert with the Royal Liverpool Philharmonic Orchestra in 2021 also marked his debut as conductor at the BBC Proms and was regarded as "miraculous" and "a triumph for all concerned" (Seen and Heard International, 2021).
Mr. Hindoyan enjoys a vibrant career leading acclaimed ensembles and orchestras around the world including the Royal Liverpool Philharmonic Orchestra, Orchestre National de France, Royal Philharmonic Orchestra, Philharmonia Orchestra, Dresdner Philharmonie, New Japan Philharmonic Orchestra, St. Petersburg Philharmonic, Orchestre de la Suisse Romande and Simón Bolívar Symphony Orchestra. He has also conducted concerts and operas at many renowned festivals, such as the Menuhin Festival Gstaad and the Festival Radio France Occitanie Montpellier. During the 2021-22 season he conducted orchestras based throughout Europe, South America and Australasia.
On the opera platform Mr. Hindoyan has led performances at the Metropolitan Opera, Staatsoper Berlin, Wiener Staatsoper, Royal Swedish Opera, Royal Opera House Muscat, Liceu Opera Barcelona and Chicago Lyric Opera. Last season, he returned to the Metropolitan Opera, Staatsoper Berlin, Dresden Semperoper, Teatro Real Madrid and Liceu Opera Barcelona.
Heidi Melton, soprano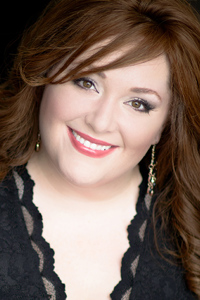 Young American dramatic soprano Heidi Melton has been called "the Wagnerian voice we have been waiting for since Flagstad and Nilsson" (La Presse), with a voice that is "big, gleaming and tonally resplendent" (San Francisco Chronicle). She begins the 2019-2020 season as Sieglinde in Act I of Die Walküre in her debut with the Royal Stockholm Philharmonic Orchestra, Karina Canellakis conducting, and the Quad Cities Symphony Orchestra, conducted by Mark Russell Smith. Additional engagements include returns to the Badische Staatskapelle for Erwartung, Justin Brown conducting, Deutsche Oper Berlin for Gertrud in Hänsel und Gretel, and a debut at the Teatro del Maggio Musicale Fiorentino for concert performances of Leonore in Fidelio, conducted by Zubin Mehta.
Last season, Ms. Melton returned to Badisches Staatstheater Karlsruhe for performances of Brünnhilde in Götterdämmerung, following critically acclaimed performances of the entire Ring Cycle last season. She also debuts with NDR Elbphilharmonie Orchestra and Alan Gilbert in Le grand macabre. Ms. Melton recently returned to the New York Philharmonic as Sieglinde in Act I of Die Walküre and with the Dallas Symphony as Brünnhilde in a complete concert performance of Die Walküre, both conducted by Jaap van Zweden. She sang Mahler's Symphony No. 8 as the Second Soprano with Tonkünstler Orchester and Andres Orozco-Estrada in Vienna. In New York City, she sang a recital for the George London Foundation at the Morgan Library. She also debuted with the London Symphony Orchestra and Berlin Philharmonic in Ligeti's Le grand macabre under Simon Rattle.  She returned to the Hong Kong Philharmonic in concert performances of Siegfried which was recorded for Naxos and debuted at Houston Grand Opera as Gutrune in Götterdämmerung. She sang performances of Isolde with Valery Gergiev and the Mariisnky Orchestra for commercial recording.
Ms. Melton made an auspicious debut with the Vienna Philharmonic singing Brünnhilde's "Immolation Scene" from Götterdämmerung under the baton of Valery Gergiev, both in Vienna at the Musikverein and in New York at Carnegie Hall. She made her New York Philharmonic debut with Alan Gilbert in Strauss Lieder and Act 3 of Die Walküre as Brünnhilde. For the Hong Kong Philharmonic with Jaap van Zweden, she sang Sieglinde in complete concert performances of Die Walküre (also recorded on Naxos). She returned to the Deutsche Oper Berlin as Venus/Elisabeth in Tannhäuser with Donald Runnicles, as well as to Badisches Staatstheater Karlsruhe for her first performances as Isolde in a new Christopher Alden production of Tristan und Isolde conducted by Justin Brown. Ms. Melton debuted at the English National Opera in a new production of Tristan and Isolde conducted by Edward Gardner.
Ms. Melton debuted at Oper Frankfurt in two new productions: first as Gertrud in Hänsel und Gretel, then as Eglantine in Weber's Euryanthe. A favorite to the audiences in Berlin, she has been seen at the Deutsche Oper in Der Ring des Nibelungen, first as Gutrune and the Third Norn under Simon Rattle, then as Sieglinde, Gutrune, and the Third Norn under Donald Runnicles. In Berlin, she has also sung Elsa in Lohengrin, Amelia in Un ballo in maschera, Fata Morgana in a new Robert Carsen production of Love for Three Oranges, and Gertrud in Hänsel und Gretel. Ms. Melton debuted as Sieglinde under the baton of Zubin Mehta at Palau de les Arts Reina Sofía in Valencia and at the Canadian Opera Company with Johannes Debus. Her first Siegfried Brünnhilde was heard in concert with Opéra National de Bordeaux and she had a successful return to the Metropolitan Opera as the Third Norn in the new Robert Lepage production of Der Ring des Nibelungen under Fabio Luisi, which was released commercially on Deutsche Grammophon.
Ms. Melton made her Italian debut under Kirill Petrenko with Orchestra Sinfonica Nazionale della RAI in Torino as Gutrune and the Third Norn in a concert performance of Götterdämmerung, and made her debut at the BBC Proms as Elisabeth in a concert performance of Tannhäuser with Donald Runnicles and the BBC Scottish Symphony Orchestra. In frequent demand by many orchestras and conductors, Ms. Melton has been heard with Dallas Symphony under Jaap van Zweden, BBC Scottish Symphony under Donald Runnicles, and Montreal Symphony Orchestra with Kent Nagano in Act 1 of Die Walküre; the Baltimore Symphony in Act 1 of Die Walküre and Isolde's "Liebestod" under Marin Alsop and Four Last Songs with Markus Stenz; the Netherlands Radio Philharmonic Orchestra in Eine Lebensmesse by Jan van Gilse under Markus Stenz and Foreign Princess in Rusalka with James Gaffigan; at the Festival de Lanaudière singing Elsa in Lohengrin under Yannick Nézet-Séguin with his Orchestre Métropolitain and an opening season gala concert singing Wagner; at the Aspen Music Festival under Robert Spano in Mahler's Symphony No. 8 ("Symphony of a Thousand") and a Wagner/Verdi program; Real Filharmonía de Galicia in Wagner's Wesendonck-Lieder under Paul Daniel; and in Verdi's Messa da requiem for Donald Runnicles' farewell concert as Music Director of San Francisco Opera. Ms. Melton made her New York recital debut at Pace University's series "Voce at Pace" and returned to San Francisco for a recital at San Francisco Performances, both with pianist John Parr.  She opened a special gala celebrating 100 years of the Deutsche Oper Berlin singing Elisabeth's Greeting to the Hall of Song.
Ms. Melton made her Metropolitan Opera debut as the Second Maid in Elektra under Fabio Luisi. A former Adler Fellow at the San Francisco Opera, she made her role debut as Sieglinde in Der Ring des Nibelungen at San Francisco Opera in a production by Francesca Zambello and conducted by Donald Runnicles. At Opéra National de Bordeaux, she has been seen in Ariadne auf Naxos, Tannhäuser, and Un ballo in maschera. For North Carolina Opera, Ms. Melton sang her first performances of Tristan und Isolde in a concert version of Act 2, as well as the Foreign Princess in Rusalka. She was a member of the ensemble at Badisches Staatstheater Karlsruhe where she sang new productions of Lohengrin, Les Troyens, Tannhäuser, Peter Grimes, Un ballo in maschera, Die Fledermaus, as well as revival performances of Der Rosenkavalier and Der Ring des Nibelungen.
Ms. Melton is the recipient of many prestigious awards and prizes: George London Foundation's George London / Kirsten Flagstad Memorial Award; José Iturbi Competition; Sara Tucker Study Grant from the Richard Tucker Music Foundation; third place in the Belevedere Competition; national semi-finalist at the Metropolitan Opera National Council Auditions; and winner of the Mario Lanza Competition. 
Ms. Melton proudly shares her expertise with Turn The Spotlight, a foundation working to identify, nurture, and empower leaders – and in turn, to illuminate the path to a more equitable future in the arts. Turn The Spotlight offers mentorship by and for exceptional women, people of color, and other equity-seeking groups in the arts.
Chad Goodman, conductor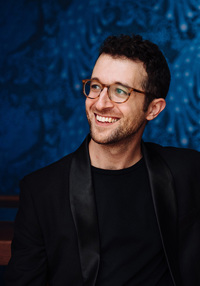 With a flair for inventive programming and a bold presence on stage and in the community, Chad Goodman has been praised for "bringing innovation to classical music" (Forbes).
As the Conducting Fellow of the New World Symphony, Mr. Goodman conducts on subscription, education, family and holiday programs. His program, "SPARK: How Composers Find Inspiration," blended captivating light design and videography with engaging audience participation to explore how a composition is created and brought to life by an orchestra.
Since 2018 Mr. Goodman has served as an Assistant Conductor to the San Francisco Symphony, assisting Esa-Pekka Salonen, Manfred Honeck, Daniel Harding, Pablo Heras-Casado, Simone Young and James Gaffigan among others.
Mr. Goodman's 2022-23 Season will include debut appearances with the Elgin Symphony, Baton Rouge Symphony, Greensboro Symphony and San Francisco Chamber Orchestra.
As Founder and Artistic Director of Elevate Ensemble, Mr. Goodman's ambitious vision for concert programming resulted in the pairing of music from Bay Area composers with underappreciated gems of the 20th and 21st centuries. Under his leadership, Elevate Ensemble established a Composer-in-Residence program and commissioned fifteen works from Bay Area composers. Elevate collaborated with photographers, videographers, poets and culinary artists, bringing new music and vibrant multi-genre experiences to unique venues such as yoga studios, historic Victorian homes and art studio warehouses.
Mr. Goodman has previously served as Conducting Fellow of Festival Napa Valley, Music Director of the Contra Costa Chamber Orchestra, Conducting Fellow of the Atlantic Music Festival, and a rehearsal and cover conductor for the San Francisco Ballet.
In addition to his performing career, he teaches young musicians the business and entrepreneurial skills needed to successfully navigate the world as a working musician in his workshop "You Earned a Music Degree. Now What?"
Mr. Goodman holds a bachelor of music degree from the Eastman School of Music and a master of music degree from San Francisco State University. His mentors include Michael Tilson Thomas, Alasdair Neale, Cyrus Ginwala and Martin Seggelke.