Events & Tickets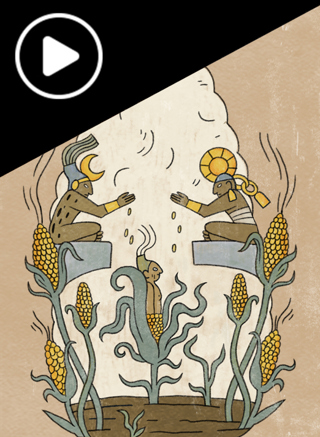 Orchestra Concert
Webcast: El Maíz de mi Gente
Online Event
** ONLINE CONCERT **
Saturday, November 12, 2022 at 7:30 PM
Program
THIS IS AN ONLINE CONCERT, AVAILABLE FOR 72 HOURS. NWS Insiders receive this concert as part of their digital membership and do not need to purchase the concert stream separately. 
Click here to join NWS Inside and have on-demand streaming of digital concerts and events all season long.  
New World Symphony Fellows invite you to a special concert of their own design. Celebrate the diversity of Mexican culture through the Mayan creation story, which recounts the Gods' attempts in the formation of Man using clay, stone, wood and corn. El Maíz de mi Gente (The Corn of my People) is an exploration of the evolution of Mexican music and visual art from the "Imagined Aztec Music" of Carlos Chávez to Federico Ibarra's Second Symphony "Las antesalas del sueño," and from ancient Mayan art to contemporary Mexican cinema.
El Maíz de mi Gente is an NWS BLUE project. Fellow-driven projects are sponsored in part by the Maxine and Stuart Frankel Foundation and NWS's Fund for New Ventures.
Program
Conga del Fuego Nuevo  (2005)

Silvestre Revueltas
(1899-1940)

Suite from La noche de los Mayas (1939)

Carlos Chávez
(1899-1978)

Xochipilli: An Imagined Aztec Music (1940)

Alberto Hernández Mérida, claymation
Federico Ibarra
(b. 1946)

Sinfonía No. 2, "Las antesalas del sueño" (1993)

Concierto para Flauta y Orquestra de Cuerdas, "Llorona" (2021; U.S. premiere)

Introducción y Son
Llorona
Final
Horacio Franco, recorder
Maria Luisa Miranda, Mazahua narrator
Ricardo Castro
(1864-1907)

Wesley Ducote, Noah Sonderling, NWS Piano Fellows
Mauricio Sáenz, Dinazar Urbina, Fernando Valencia, films
Juventino Rosas
(1868-1894)
Arranged by Lev (Ljova) Zhurbin

Mauricio Sáenz, Dinazar
Urbina, Fernando Valencia, films
What does it mean to be Mexican through music, food, visual arts, and culture? What does 'Mexican' music sound like? In this very special concert, NWS Fellows James Zabawa-Martínez, Luis Salazar and Julia Karstens have curated a program that overlays masterpieces of the Mexican classical music repertory with one of the Mayan creation myths, El hombre sin nombre (The Nameless Man). With every piece, we can hear how each composer conceptualized Mexicannes through a classical music idiom. Each piece reflects the composer's social, economic, and political context, giving us a diverse musical landscape of Mexican music of the last 150 years.
The concert opens and closes with two tour de force works based on genres of collective music and dance. The first, Arturo Márquez's (b. 1950) Conga del Fuego Nuevo (2005) showcases the rhythmic vitality of Cuban conga–a genre traditionally played and danced in street processions during Carnival in Santiago de Cuba that features various percussion instruments and melodies played by the corneta china (Chinese trumpet, this element shows the influence of Chinese migrants in Cuba), with onlookers joining and leaving the procession as musicians march and dance down the streets, and that inspired the "conga" craze popularized by Xavier Cugat and Desi Arnaz (aka Ricky Ricardo) in the 1940s with its iconic one-two-three-kick rhythmic pattern and conga line dance. Márquez combines the conga with elements from other Cuban popular music genres, like the Cuban son, and his colorful orchestral writing. This piece also exemplifies the composer's fascination with Cuban and other Caribbean music genres, most notably his popular Danzón No. 2, and his accessible musical vocabulary. The Fuego Nuevo part of the title refers to the Mayan "New Years" celebration, The New Fire Festival, that marked the end and beginning of a 52-year cycle according to their highly precise astronomical calculations. Think about what was happening 52 years ago (1970), are we ready for a new phase in the annals of human history?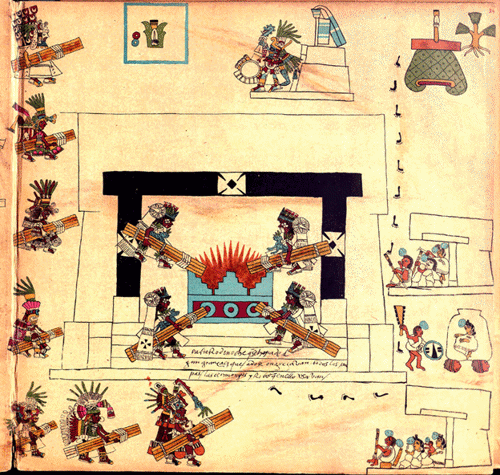 Representation of a new fire ceremony (Codex Borbonicus, p.34). Codex Borbonicus from the Loubat collection
As the concert proceeds, we begin the story of El hombre sin nombre (The nameless man), one of several Mayan creation myths. To reflect the "voice of the Gods" as narrators and the first phase of the creation myth (the creation of earth and its animals/flora/fauna), the Fellows have chosen the 1959 suite version by José Yves Limantour of Silvestre Revueltas's (1899-1940) "Noche de jaranas" from La noche de los Mayas (1939). Between the 1920s and early 1940s, the period that followed the Mexican Revolution (1910-20), Mexican artists (such as Diego Rivera and Frida Kahlo) and composers sought new ways to represent Mexicannes in a modern and cosmopolitan way. Many composers, including Revueltas, turned to traditional Mexican mestizo genres, such as the son jarocho, huapango and son jalisciense, in other words the music of the people, as inspiration. The movement you'll hear tonight is drawn from a series of music cues that Revuletas wrote for the 1939 film La noche de los mayas, a romantic drama set in pre-Columbian times. Revueltas created the scores for several films, especially in the later years of his life, after he distanced himself from the Mexican music establishment led by Carlos Chávez. In this work we can hear Revueltas's modernist musical language through the juxtaposition of tonalities that result in harsh dissonances and the off-kilter treatment of meter and rhythm of the traditional Mexican dance genres.
The next part of The nameless man myth is "The Man of Clay," when the god's first attempt at creating man out of clay failed. Here we'll hear Carlos Chávez's (1899-1978) Xochipilli: An Imagined Aztec Music (1940), for winds and percussion. In Aztec mythology, Xochipilli is the god associated with flowers, music and dance. As stated in the subtitle, this is the composer's imagined conception of what pre-Cortesian (before the arrival of Spanish colonizer Hernán Cortés in Mexico) music could have sounded like. In the program notes Chávez explains that this work is based on the archeological collections of pre-Cortesian Aztec instruments (mostly percussion and woodwind instruments) as well as paintings and sculptures held at Mexican archeological museums and Chávez's own experience of hearing Indigenous ensembles perform in the courtside during his childhood. Unlike Revueltas's work, which is based on contemporary popular mestizo genres, Chávez here imagines the sounds of an Aztec past. Through this work Chávez engaged with the Aztec Renaissance, an artistic movement beginning in 1918 that looked at Mexico's pre-Conquest past for inspiration. Chávez composed this work for a concert titled "Panorama of Mexican Music," in conjunction with the exhibit "Twenty Centuries of Mexican Art," held in May 1940 at the Museum of Modern Art in New York City. Nelson Rockefeller, then president of the MoMA, enlisted Chávez to organize a concert of Mexican music. Chávez assembled a program that included his new compositions, new works by other contemporary Mexican composers (such as Blas Galindo's Sones de mariachi, which closes tonight's program), older works from Mexico's colonial past, as well as arrangements of Mexican traditional songs. Xochipilli, therefore, needs to be understood not only within the context of Mexicos' Aztec Renaissance, but also as part of the New York artistic elite's Mexico Vogue.
Following the Man of Clay, the Maya gods tried again, by creating the Man of Stone, which also failed. For this portion of the myth we'll hear Federico Ibarra's (b. 1946) Sinfonía No. 2, "Las antesalas del sueño" (1993). This short one-movement symphony was inspired by surrealism and Ibarra includes the following verse by Xavier Villaurrutia as an epigraph:
A deaf/dull noise
Blue and numerous
Captive in the snail
Of my sleeping ear
[Un ruido sordo
Azul y numeroso
Preso en el caracol
De mi oreja dormida]
The thick orchestration and dense textures evoke the harshness of the Man of Stone, who will meet his end when he trips and falls into a cenote, sinking to the bottom. Ibarra's Symphony evokes the narrative and dramatic arc of a tone poem, with a more serene middle section that devolves into a violent fast finale; the dream-like state turns into a turbulent nightmare.
The failure of the Man of Stone is then followed by the Mayan gods' third attempt, the Man of Wood, which also results in death. This will be represented by Samuel Murillo's (b. 1982) La Llorona (2021; U.S. premiere), a work in three parts, with a middle section that quotes "La llorona," a Mexican song popularized by singer Chavela Vargas. The myth of La llorona recurs in many Latin American countries, and usually tells the story of the ghost of a woman who is typically found roaming near bodies of water as she wails and weeps (llorona translates to "the woman who cries") the loss of her children whom she has drowned. The story is not unique to Mexican or Latin American folklore as similar myths are also present in Ireland (Banshee), Ancient Greece (Medea) and Nigeria (Madam Koi Koi).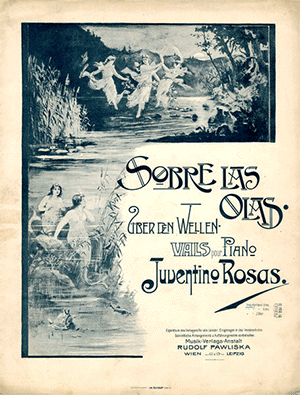 In the last part of the Mayan myth of The Nameless Man the gods finally get it right by creating the Man of Corn; however, he is not complete until his female counterpart is also created. These two parts of the story will be told musically through a piano four-hand arrangement of the Intermezzo from Ricardo Castro's (1864-1907) 1900 opera Atzimba and an orchestral arrangement of the famous waltz by Juventino Rosas (1868-1894) Sobre las olas (Over the waves) (1884-85). Both of these works reflect the musical language of Western Romanticism and capture the romantic bond between the Man and the Woman of Corn. Castro's career was typical of a 19th-century classical musician, touring the United States and Europe. He developed a panistic style reminiscent of Robert Schumann and an Italianate operatic style. Of his opera Atzimba only the first act and the Intermezzo that we'll hear tonight survive. The opera is set in 1522 Michoacán, where a love triangle between Aztecs Huépac and Atzimba and the Spaniard Jorge develops as Atzimba and Jorge fall in love and jealous Huépac entraps Atzimba and the Spanish conquerors, capturing Jorge, bringing him to a sacrificial stone where Atzimba swears to follow him in death. In comparison to the works we've heard earlier in tonight's concert, the Intermezzo and Sobre las olas present a Romantic, pre-revolutionary aesthetic. Juventino Rosas's Sobre las olas encapsulates the late-19th-century Mexican middle class's courtship practices, which included playing piano in private parlor rooms and dancing the most fashionable (and sometimes scandalous) couples dances from Europe and Latin America, including the waltz.
The concert closes with Blas Galindo's (1910-1993) Sones de mariachi (1941), which he originally wrote as a smaller chamber work for the "Panorama of Mexican Music," discussed above in relation to Chávez's Xochipilli. This work is a more traditional orchestration of Mexican mariachi music, derived from son jalisciense, when compared to Revueltas's harsher harmonic treatment of similar music genres in his "Noche de jaranas." Typical of mariachi music, we feel a constant tension between the duple and triple subdivision of the measure as well as short 8 or 16 bar phrases that are repeated and restated by the different instruments of the orchestra. Traditionally, this music would have accompanied zapateado dancing, a couples' foot stomping dance; so don't shy away from moving and dancing in your seat!
— © 2022 Dr. Marysol Quevedo
Arturo Márquez
(b. 1950)
Approx. Duration: 5 minutes
Conga del Fuego Nuevo (2005)
Silvestre Revueltas
(1899-1940)
Approx. Duration: 6 minutes
Suite from La noche de los Mayas (1939)
Carlos Chávez
(1899-1978)
Approx. Duration: 6 minutes
Xochipilli: An Imagined Aztec Music (1940)
Alberto Hernández Mérida, plastimación
Federico Ibarra
(b. 1946)
Approx. Duration: 11 minutes
Sinfonía No. 2, "Las antesalas del sueño" (1993)
Samuel Murillo
(b. 1982)
Approx. Duration: 10 minutes
Concierto para Flauta y Orquestra de Cuerdas, "Llorona" (2021; U.S. premiere)
Introducción y Son
Llorona
Final
Horacio Franco, flauta dulce
Maria Luisa Miranda, narradora mazahua
Ricardo Castro
(1864-1907)
Approx. Duration: 6 minutes
Wesley Ducote, Noah Sonderling, piano
Mauricio Sáenz, Dinazar
Urbina, Fernando Valencia, película
Juventino Rosas
(1868-1894)
Arranged by Lev (Ljova) Zhurbin
Mauricio Sáenz, Dinazar
Urbina, Fernando Valencia, película
¿Qué significa ser mexicano a través de la música, la comida, las artes visuales y la cultura? ¿Cómo suena la música 'mexicana'? En este concierto muy especial, los becarios de NWS James Zabawa-Martínez, Luis Salazar y Julia Karstens han curado un programa que superpone obras maestras del repertorio de música clásica mexicana con uno de los mitos de la creación maya, El hombre sin nombre. Con cada pieza, podemos escuchar cómo cada compositor conceptualizó la mexicanidad a través de un idioma de música clásica. Cada pieza refleja el contexto social, económico y político del compositor, brindándonos un panorama musical diverso de la música mexicana de los últimos 150 años.
El concierto abre y cierra con dos obras de tour de force basadas en géneros de música y danza colectiva. La primera, Conga del Fuego Nuevo (2005) de Arturo Márquez (n. 1950), muestra la vitalidad rítmica de la conga cubana, un género tradicionalmente tocado y bailado en las procesiones callejeras durante el Carnaval de Santiago de Cuba que presenta varios instrumentos de percusión y melodías tocadas por el corneta china (este elemento muestra la influencia de los inmigrantes chinos en Cuba), con espectadores entrando y saliendo de la procesión mientras los músicos marchan y bailan por las calles, y que inspiró la moda de la "conga" popularizada por Xavier Cugat y Desi Arnaz ( también conocido como Ricky Ricardo) en la década de 1940 con su icónico patrón rítmico de un-dos-tres-kick y baile en línea de conga. Márquez combina la conga con elementos de otros géneros de la música popular cubana, como el son cubano, y su colorida escritura orquestal. Esta pieza también ejemplifica la fascinación del compositor por los géneros musicales cubanos y del Caribe, más notablemente su popular Danzón No. 2 y su accesible vocabulario musical. La parte "Fuego Nuevo" del título se refiere a la celebración de "Año Nuevo" maya, el Festival del Fuego Nuevo, que marca el final y el comienzo de un ciclo de 52 años según sus cálculos astronómicos de alta precisión. Piensa en lo que estaba pasando hace 52 años (1970), ¿estamos listos para una nueva fase en los anales de la historia humana?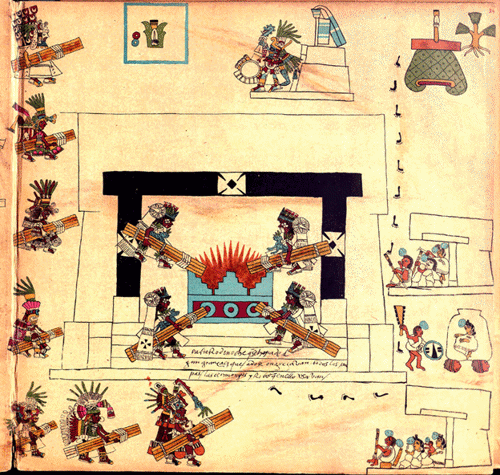 Representation of a new fire ceremony (Codex Borbonicus, p.34). Codex Borbonicus from the Loubat collection
A medida que avanza el concierto, comenzamos la historia de El hombre sin nombre, uno de los varios mitos mayas de la creación. Para reflejar la "voz de los Dioses" como narradores y la primera fase del mito de la creación (la creación de la tierra y sus animales/flora/fauna), los becarios han elegido la versión en suite de 1959 de José Yves Limantour de Silvestre Revueltas (1899 -1940) "Noche de jaranas" de La noche de los mayas (1939). Entre la década de 1920 y principios de la de 1940, el período posterior a la Revolución Mexicana (1910-1920), los artistas y compositores mexicanos (como Diego Rivera y Frida Kahlo) buscaron nuevas formas de representar la mexicanidad de una manera moderna y cosmopolita. Muchos compositores, entre ellos Revueltas, recurrieron a los géneros tradicionales mestizos mexicanos, como el son jarocho, el huapango y el son jalisciense, es decir, la música del pueblo, como inspiración. El movimiento que escucharemos esta noche se extrae de una serie de pistas musicales que Revueltas escribió para la película La noche de los mayas de 1939, un drama romántico ambientado en la época precolombina. Revueltas creó las partituras para varias películas, especialmente en los últimos años de su vida, luego de distanciarse del establecimiento musical mexicano liderado por Carlos Chávez. En esta obra podemos escuchar el lenguaje musical modernista de Revueltas a través de la yuxtaposición de tonalidades que resultan en ásperas disonancias y el tratamiento desfasado de la métrica y el ritmo de los géneros dancísticos tradicionales mexicanos.
La siguiente parte del mito del hombre sin nombre es "El hombre de barro", cuando fracasó el primer intento de los dioses de crear al hombre de barro. Aquí escucharemos Xochipilli: Una música azteca imaginada (1940) de Carlos Chávez (1899-1978), para vientos y percusión. En la mitología azteca, Xochipilli es el dios asociado con las flores, la música y la danza. Como se indica en el subtítulo, esta es la concepción imaginada del compositor de cómo podría haber sonado la música precortesiana (antes de la llegada del colonizador español Hernán Cortés a México). En las notas del programa, Chávez explica que este trabajo se basa en las colecciones arqueológicas de instrumentos aztecas precortesianos (principalmente instrumentos de percusión y de viento), así como en pinturas y esculturas conservadas en museos arqueológicos mexicanos y en la propia experiencia de Chávez de escuchar a conjuntos indígenas tocar en los campos durante su infancia. A diferencia de la obra de Revueltas, que se basa en géneros populares mestizos contemporáneos, Chávez imagina aquí los sonidos de un pasado azteca. A través de este trabajo, Chávez se desempeña dentro del Renacimiento azteca, un movimiento artístico que comenzó en 1918 y buscó inspiración en el pasado precolombino de México. Chávez compuso esta obra para un concierto titulado "Panorama de la música mexicana", en conjunto con la exposición "Veinte siglos de arte mexicano", realizada en mayo de 1940 en el Museo de Arte Moderno de la ciudad de Nueva York. Nelson Rockefeller, entonces presidente del MoMA, reclutó a Chávez para organizar un concierto de música mexicana. Chávez armó un programa que incluyó sus nuevas composiciones, obras nuevas de otros compositores mexicanos contemporáneos (como Sones de mariachi de Blas Galindo, que cierra el programa de esta noche), obras más antiguas del pasado colonial de México, así como arreglos de canciones tradicionales mexicanas. Xochipilli, por lo tanto, debe entenderse no solo dentro del contexto del Renacimiento azteca de México, sino también como parte de la Vogue de México de la élite artística de Nueva York.
Siguiendo al Hombre de Barro, los dioses mayas hicieron un nuevo intento, creando al Hombre de Piedra, que también fracasó. Para esta parte del mito escucharemos la Sinfonía No. 2 "Las antesalas del sueño" (1993) de Federico Ibarra (n. 1946). Esta breve sinfonía en un solo movimiento está inspirada en el surrealismo e Ibarra incluye como epígrafe el siguiente verso de Xavier Villaurrutia:
Un ruido sordo/aburrido
Azul y numeroso
Cautivo en el caracol
De mi oído dormido
La orquestación espesa y las texturas densas evocan la dureza del Hombre de Piedra, quien encontrará su fin cuando tropiece y caiga en un cenote, hundiéndose hasta el fondo. La Sinfonía de Ibarra evoca el arco narrativo y dramático de un poema sinfónico, con una parte central más serena que desemboca en un final rápido y violento; el estado de ensueño se convierte en una pesadilla turbulenta.
El fracaso del Hombre de Piedra es seguido por el tercer intento de los dioses mayas, el Hombre de Madera, que también resulta en la muerte. Esto estará representado por La Llorona (2021; estreno en EE. UU.) de Samuel Murillo (n. 1982), una obra en tres partes, con una sección central que cita "La llorona", canción mexicana popularizada por la cantante Chavela Vargas. El mito de La llorona se repite en muchos países de América Latina y, por lo general, cuenta la historia del fantasma de una mujer que normalmente se encuentra deambulando cerca de cuerpos de agua mientras llora y sufre la pérdida de sus hijos a los que ha ahogado. Esta historia no es exclusiva del folklore mexicano o latinoamericano, ya que mitos similares también están presentes en Irlanda (Banshee), la antigua Grecia (Medea) y Nigeria (Madam Koi Koi).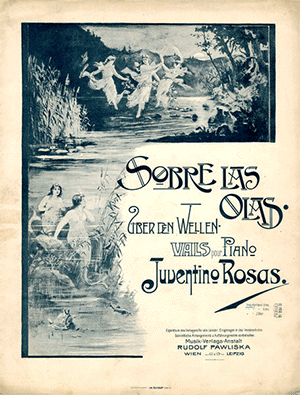 En la última parte del mito maya del Hombre Sin Nombre, los dioses finalmente aciertan al crear al Hombre de Maíz; sin embargo, no está completo hasta que también se crea su contraparte femenina. Estas dos partes de la historia serán contadas musicalmente a través de un arreglo para piano a cuatro manos del Intermezzo de la ópera Atzimba de 1900 de Ricardo Castro (1864-1907) y un arreglo orquestal del famoso vals de Juventino Rosas (1868-1894) Sobre las olas (1884-85). Ambas obras reflejan el lenguaje musical del romanticismo occidental y capturan el vínculo romántico entre el Hombre y la Mujer del Maíz. La carrera de Castro fue la típica de un músico clásico del siglo XIX, recorriendo los Estados Unidos y Europa. Desarrolló un estilo pianístico que recuerda a Robert Schumann y un estilo operístico italiano. De su ópera Atzimba solo sobrevive el primer acto y el Intermezzo que escucharemos esta noche. La ópera está ambientada en 1522 Michoacán, donde se desarrolla un triángulo amoroso entre los aztecas Huépac y Atzimba y el español Jorge, cuando Atzimba y Jorge se enamoran y el celoso Huépac atrapa a Atzimba y a los conquistadores españoles, capturando a Jorge y llevándolo a una piedra de sacrificio donde Atzimba jura seguirlo en la muerte. En comparación con las obras que hemos escuchado anteriormente en el concierto de esta noche, el Intermezzo y Sobre las olas presentan una estética romántica, prerrevolucionaria. Sobre las olas de Juventino Rosas resume las prácticas de cortejo de la clase media mexicana de fines del siglo XIX, que incluían tocar el piano en salones privados y bailar los bailes en pareja más de moda (y a veces escandalosos) de Europa y América Latina, incluyendo el vals.
El concierto cierra con Sones de mariachi (1941) de Blas Galindo (1910-1993), que originalmente escribió como una obra de cámara para el "Panorama de la música mexicana", discutido anteriormente en relación con el Xochipilli de Chávez. Esta obra es una orquestación más tradicional de la música de mariachi mexicana, derivada del son jalisciense, en comparación con el tratamiento armónico más disonante de Revueltas de géneros similares en su "Noche de jaranas". Típico de la música de mariachi, sentimos una tensión constante entre la subdivisión doble y triple del compás, así como frases cortas de 8 o 16 compases que son repetidas y reafirmadas por los diferentes instrumentos de la orquesta. Tradicionalmente, esta música habría acompañado el baile en pareja del zapateado; ¡así que no dudes en moverte y bailar en tu asiento!
— © 2022 Dr. Marysol Quevedo
The Story
This is the story of the man with no name. In the beginning, the Gods created the world and their plants and animals. To create Man, the Gods sought to build a being capable of surviving the untouchable dangers that their world contained, and thus the Man of Clay, the Man of Stone, and the Man of Wood came to be. These perished from various challenges in nature, so the Gods decided to collect all the corn of the world and grind it. With an elaborate ritual, they created the first Man of Corn. At last, the Man of Corn thrived through the obstacles that the previous Men could not, only to feel loneliness in the vastness of the world. The Gods decided to create Woman, life giver and companion. "What is your name?" she asked. "I do not know," he responded.
The Team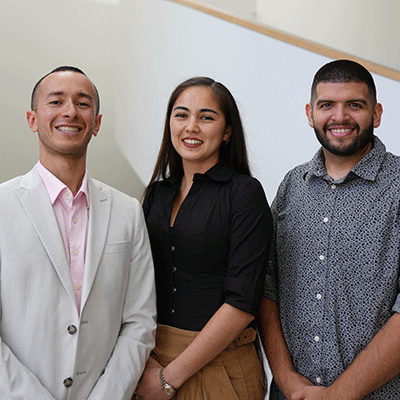 Luis Salazar, Julia Karstens and James Zabawa-Martinez
The New World Symphony has ignited a special friendship between three Fellows who share a passion for delicious food, beautiful music and ambitious ideas. Violin Fellows James Zabawa-Martinez and Luis Salazar's friendship blossomed through their shared experiences as Mexican-Americans, with James growing up Chicano in Austin, Texas, and Luis growing up in Ensenada, Mexico. These shared interests brought the two on a global journey through the vast cultures of Mexico and throughout time.
With new discoveries daily, the two decided to create a program to showcase the depth of this beautiful culture and how despite age and location and other differences, we are all familia. Library Fellow Julia Karstens was the dream colleague they sought to work with. Aside from her familiarity with Mexican culture from her upbringing in San Diego, California, Julia is brilliant, organized and a driving force in any work she is a part of.
With the dream team together at last, the trio set out to produce a concert to welcome new audiences to the New World Center and provide a glimpse into the variety of musical and visual art that Mexico has to offer. Through this work, they became a family of their own, navigating the challenges of putting on a concert that represented something deep inside of them. These three unique perspectives have led to the creation of El Maíz de mi Gente—a multimedia experience that seeks to celebrate the similarities and differences in all of us as humans. As Luis likes to say, "there's no one way to eat your taco."
La Historia
Esta es la historia del hombre sin nombre. En los comienzos, los Dioses crearon el mundo y sus plantas y animales. Para crear al Hombre, los Dioses buscaron construir un ser capaz de sobrevivir los peligros intocables que contenia su mundo, y asi surgieron El Hombre de Barro, El Hombre de Piedra y El Hombre de Madera. Estos perecieron por varios desafios de la naturaleza, por lo cual los Dioses decidieron recolectar todo el maiz del mundo y molerlo. Con este elaborado ritual, crearon el primer Hombre de Maiz. Al fin, El Hombre de Maiz supero los obstaculos que los Hombres anteriores no pudieron, lo cual le hizo sentirse solo en la vastedad del mundo. Los Dioses decidieron crear a la Mujer, proveedora de vida y companera. "Cual es tu nombre?", pregunto ella. "No lo se", respondio el.
El Equipo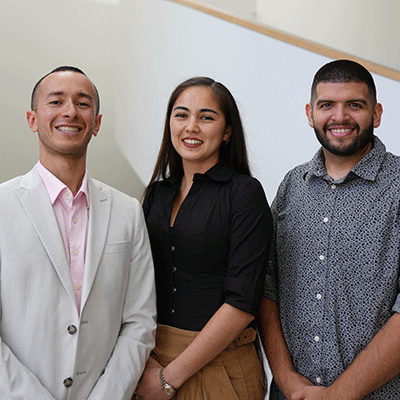 Luis Salazar, Julia Karstens y James Zabawa-Martinez
La New World Symphony ha propiciado una Amistad especial entre tres Becarios que comparten una pasion por la comida deliciosa, la musica hermosa y las ideas ambiciosas. La amistad de los Becarios de violin James Zabawa-Martinez y Luis Salazar florecio gracias a sus experiencias en comun como mexicano-americanos, ya que James crecio chicano en Austin, Texas y Luis se crio en Ensenada, Mexico. Estos intereses compartidos los llevaron en un viaje global a traves de las vastas culturas de Mexico a lo largo del tiempo.
Con nuevos descubrimientos diarios, ambos decidieron crear un programa para mostrar la profundidad de esta bella cultura y como, a pesar de la edad, ubicacion geografica y otras diferencias, todos somos familia. La Becaria bibliotecaria Julia Karstens fue la colega sonada con la que buscaban trabajar. Aparte de su familiaridad con la cultura mexicana por su crianza en San Diego, California, Julia es brillante, organizada y una fuerza impulsora en cualquier trabajo del que forma parte.
Con el equipo sonado finalmente unido, el trio se dispuso a producir un concierto para atraer nuevo publico al New World Center y ofrecerles una mirada dentro de la variedad de arte visual y musical que Mexico posee. A traves de este trabajo, los tres se convirtieron en una familia, navegando los desafios de realizar un concierto que representaba algo muy profundo dentro de ellos. Estas tres perspectivas unicas llevaron a la creacion de El Maiz de mi Gente—una experiencia multimedia que busca celebrar las similitudes y las diferencias en todos nosotros como seres humanos. Como diria Luis: "no hay una sola manera de comerse un taco".
Ho-Yin Kwok, conductor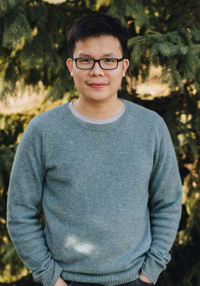 Described by Classical Voice of North Carolina as an "impressive conductor…outstanding in his attention to detail and his command of the big picture," Hong Kong-born conductor Ho-Yin Kwok is a three-time winner of The American Prize, 2021; winner of 2017-18 Vincent C. LaGuardia, Jr. Conducting Competition and 2021 International Conductors Workshop and Competition. Being recently appointed the position of Director of Orchestral Studies at Eastern Kentucky University, he also serves as Artistic Director and Conductor of the Mississippi Valley Orchestra in Minneapolis-St. Paul, Minnesota.
Mr. Kwok is a second prize winner of The American Prize in the professional orchestra division. As a rising young conductor, he has established a professional reputation in the state of Minnesota. He has recently concluded his tenure as assistant conductor of the Duluth Superior Symphony. Under that capacity, he conducted the DSSO in multiple concerts, including pops and masterworks series. He has served as cover conductor of the Minnesota Orchestra on multiple occasions under guest conductors such as Andrey Boreyko, David Danzmayr and Sarah Hicks. His other recent professional engagement includes the Saint Cloud Symphony and the Gwinnett Symphony Chamber Orchestra. Mr. Kwok previously served as assistant conductor of Collegium Musicum Hong Kong and performed in esteemed venues such as New York's Carnegie Hall and Musikverein in Vienna. 
An avid music educator, Mr. Kwok has served as director of the Duluth Superior Youth Symphony and visiting director of orchestra at the University of Minnesota Duluth. He was frequently invited as guest conductor of the Greater Twin Cities Youth Symphonies and Southeastern Minnesota Youth Orchestras. At the University of Minnesota Twin Cities, he served as co-director of the University's Summer Orchestra and Campus Orchestras. Mr. Kwok also appeared as conductor for the Center for New Music at the University of Iowa. He has served as adjudicator for competitions such as the Minnesota Orchestra Young People's Symphony Concert Association's Concerto Competition. His performance of Béla Bartók's The Miraculous Mandarin Suite with the University of Minnesota won him another second place in the university/college division of The American Prize.
Mr. Kwok is also a first prize winner of The American Prize in opera conducting. He currently serves as music director of the Opera Theatre at University of Minnesota Twin Cities. He has conducted performances of operas of a wide range of periods and styles, from Mozart's Idomeneo to Puccini's La bohéme, Britten's Albert Herring and Menotti's The Consul. He has collaborated professionally with Arbeit Opera Theatre and Lyric Opera of the North. His 2021-22 engagements included one of the first performances of Laura Kaminsky's new opera, Hometown to the World, in collaboration with the University of Minnesota Opera Theatre.
While in Minnesota, Mr. Kwok was selected to the Emerging Conductor Program of the Minnesota Chorale under artistic director Kathy Saltzman Romey. Additional studies have taken him as far as Berlin, where he conducted the Berlin Sinfonietta under the direction of Colin Metters. He was a conducting fellow of the Eastern Music Festival and conducting associate of the Cabrillo Festival of Contemporary Music. Mr. Kwok obtained a doctor of musical arts degree at the University of Minnesota Twin Cities and a master's degree in orchestral conducting from the University of Iowa. His principal teachers are Mark Russell Smith and William LaRue Jones. He has also studied with Gerard Schwarz, Kevin Noe, Cristian Măcelaru, Giancarlo Guerrero, Grant Cooper, José-Luis Novo and Eric Garcia.
-----
Elogiado por Classical Voice of North Carolina (CVNC) como un "director de orquestaimpresionante.... excepcional por su atención al detalle y su dominio del panorama general", el director de orquesta nacido en Hong-Kong Ho Yin Kwok ha sido tres veces ganador del American Prize, del 2017-18 Vincent C. LaGuardia, Jr Conducting Competition y del 2021 International Conductors Workshop and Competition. Ha sido recientemente nombrado Director de Estudios Orquestales de la Universidad de Eastern Kenctuky, y además se desempeña como Director Artístico y Director de la Orquesta del Valle de Mississippi en Minneapolis-St. Paul, Minnesota.
Horacio Franco, recorder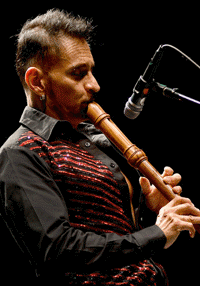 Horacio Franco, recorder virtuoso and conductor, is one of the most recognized Mexican artists today and acclaimed by international press as one of the most valuable representatives of his instrument worldwide. He studied at the National Conservatory in Mexico and later at Sweelinck Conservatorium in Amsterdam, The Netherlands—now Conservatory of Amsterdam—with Marijke Miessen and Walter van Hauwe. He is an active performer and pedagogue, expanding the perception many have of the recorder.
-----
Horacio Franco, virtuoso de la flauta dulce y director de orquesta, es uno de los artistas mexicanos más reconocidosde la actualidad y ha sido aclamado por la prensa internacional como uno de los más valiosos representantes de su instrumento a nivel mundial. Realizó sus estudios musicales en el Conservatorio Nacional de México y luego en el Sweelinck Conservatorium en Amsterdam, Países Bajos-- ahora llamado Conservatorio de Amsterdam—con Marijke Miessen y Walter van Hauwe. Es un activo intérprete y pedagogo, ampliando la percepción que muchos tienen de la flauta dulce.
Michael Matamoros, projection designer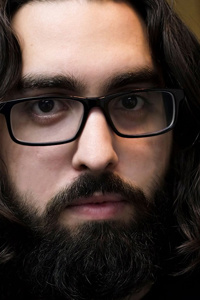 Michael Matamoros is a digital artist with a focus on video and motion graphics. He received his bachelor's degree in fine arts from the New World School of the Arts, where he studied digital media. He has worked on a wide range of freelance projects, from capturing Miami nightlife to weddings. He worked for four years as part of Miami Dade College's Media Services production team, working on projects such as its yearly Alumni Hall of Fame fundraiser. Mr. Matamoros joined the New World Symphony's video team in 2017 and serves as a Video Production Specialist and Associate Projection Designer. He designs and operates projections in the Michael Tilson Thomas Performance Hall and has designed the visual effects and graphics for NWS's WALLCAST® concerts.
-----
Michael Matamoros es un artista digital especializado en video y gráficos en movimiento. Recibió su Licenciatura en Bellas Artes de la New World School of the Arts, donde estudió medios digitales. Ha trabajado en un amplio rango de proyectos independientes, desde capturar la vida nocturna de Miami hasta bodas. Formó parte del equipo de producción de Miami Dade College's Media Services durante cuatro años, trabajando en proyectos como el evento anual de recaudación de fondos que organiza el Salón de la Fama de los Egresados. Matamoros se unió al equipo de video de la New World Symphony en 2017 y ejerce como Especialista en Producción de Video y Diseñador Asociado de Proyección. El diseña y opera las proyecciones en la sala de conciertos Michael Tilson Thomas y ha diseñado los gráficos y efectos visuales para los conciertos WALLCAST® de la NWS.