Events & Tickets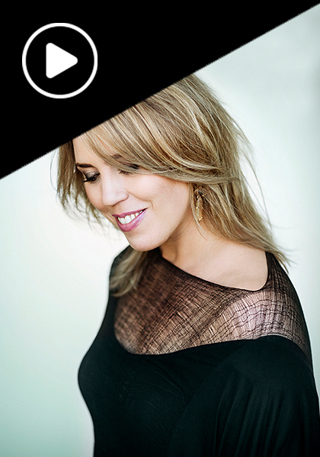 Online Event
Webcast: Montero's Latin Concerto
Online Event
** ONLINE CONCERT **
Saturday, May 21, 2022 at 7:30 PM ET
Program
THIS IS AN ONLINE CONCERT, AVAILABLE FOR 72 HOURS. NWS Insiders receive this concert as part of their digital membership and do not need to purchase the concert stream separately. 
Click here to join NWS Inside and have on-demand streaming of digital concerts and events all season long. 
Latin Grammy Award-winning pianist-composer Gabriela Montero pays homage to the inextinguishable spirit of the people of Latin America with her own Concerto, illuminating the vibrant and complex cultures of the region's nations. German conductor Matthias Pintscher presents music by his native land's composer Bernd Alois Zimmermann. As an operatic master, Zimmermann lets the cello sing in his Song of Hope, performed by NWS's own Cello Fellow Ben Fryxell, a winner of NWS's Concerto Competition. 
This is a pre-recorded concert with original footage captured at the New World Center on January 14 and April 2, 2022. 
Program
Bernd Alois Zimmermann
(1918-1970)
Approx. Duration: 17 minutes

Canto di Speranza (Song of Hope): Cantata for Cello and Orchestra (1952; revised 1957)

Matthias Pintscher 
Ben Fryxell
Gabriela Montero
(b. 1970)
Approx. Duration: 30 minutes

Concerto No. 1 for Piano and Orchestra, "Latin" (2016)

Mambo 
Andante moderato  
Allegro Venezolano
Xian Zhang 
Gabriela Montero
Bernd Alois Zimmermann
Canto di Speranza (Song of Hope)

: Cantata for Cello and Orchestra

(1952; revised 1957)

Approximate duration: 17 minutes
In 1948, after completing his studies in Cologne, Bernd Alois Zimmermann attended the third annual summer courses in Darmstadt, Germany, a growing hotbed of avant-garde style. Zimmerman was a bit older than the biggest stars who emerged from that scene, including Pierre Boulez and Karlheinz Stockhausen, and unlike those fierce idealogues, Zimmerman took a more nuanced view of serial composition and the dissolution of Classical-Romantic style.
The single-movement cello concerto that Zimmerman composed between 1953 and 1957 shows off this approach that applied new combinations of pitches to the established concerto discourse of a soloist playing off an orchestra. This "Song of Hope" is not exactly filled with sunshine, but its emotional honesty and vulnerability are their own forms of hope, as told by a fatalistic witness to one of history's darkest chapters—a man who would end up taking his own life.
Gabriela Montero
Concerto No. 1 for Piano and Orchestra, "Latin"

(2016)

Approximate duration: 30 minutes
The following is taken from the liner notes that composer and pianist Gabriela Montero wrote for her recording of the Piano Concerto No. 1, "Latin," released in 2019 by Orchid Classics. She gave the first performance of the work in 2016 at the Leipzig Gewandhaus.
The following is a note by Gabriela Montero:
My story is a modern one, in many ways. I was born and raised in Venezuela until the age of eight, at which point my family moved with me to the United States for a decade. I landed at the Royal Academy of Music in London in my early 20s. I am a globalized, Latin-American woman raised on a diet of European classical music with multiple, circumstantial side-dishes of Pan-American folklore.
I also consider myself to be a musician whose primary role is to tell stories that reflect the wide gamut of human experience across both time and geography. Every era and continent has its story to tell, however joyful or troubling, from Renaissance Europe to the contemporary Americas, and composers are well positioned not only to tell it, but to provide a unique form of social commentary.
The piano is my chosen instrument as a performer, but not my only narrative tool as a composer and communicator. It should come as no surprise, then, that my first concerto should be written for the piano as solo instrument, and that it should employ traditional, European musical structures to tell my contemporary story as a well-travelled Latin-American woman.
In a process of musical osmosis—a natural consequence of the globalized, interconnected world in which we now live—my Piano Concerto No. 1, the "Latin" Concerto, honors the musical traditions that have shaped me, while inviting the cultural idioms of my native continent to the concert halls of Europe and the wider world. European formalism and the informality of Latin-America's rich, rhythmical identity merge in a complementary dance of both the joyful and macabre.
Writing my Concerto, I set out to describe the complex and often contradictory character of Latin America, from the rhythmically exuberant to the forebodingly demonic. Unlike my previous work for piano and orchestra—the specifically Venezuelan polemic Ex Patria (2011), a musical portrait of a country in collapse—the "Latin" Concerto draws upon the spirit of the broader South American continent. For every suggestion of surface celebration in the first-movement Mambo, for instance, there are undercurrents of disruption. The third-movement Allegro Venezolano, which cites the well-known Venezuelan Pajarillo, is interrupted at times by the dark arts of black magic, a symbolic reminder of the malevolent forces that, too often, hold our continent hostage to tyranny in its multiple guises.
          – Gabriela Montero
 – © 2022 Aaron Grad
Aaron Grad is a composer and writer based in Seattle. In addition to providing program notes for the New World Symphony, Orpheus Chamber Orchestra, Baltimore Symphony Orchestra and others, he is also the artistic director of Many Messiahs, a project that reframes George Frideric Handel's masterpiece as a collective call for justice.