Events & Tickets
Orchestra Concert,WALLCAST® Concert
ZARATHUSTRA
New World Center, Michael Tilson Thomas Performance Hall
Saturday, January 30 at 7:30 PM
Sunday, January 31 at 2:00 PM
Program
Richard Strauss' famed "Sunrise" fanfare promises greatness with just five notes, summoning a sweeping tone poem like none other. The triumphant tour de force, based on the writings of Nietzsche and made even more famous by 2001: A Space Odyssey, musically navigates life, religion, science and more with bombastic brass, winding winds and soaring strings. Jeffrey Kahane shot to fame after winning the Arthur Rubinstein International Piano Competition and brings his authority to Mozart's ornate and majestic Concerto. But first, Cesar Franck offers a cautionary tale with his symphonic poem, where dark hunting horns, church bells and frantic gallops leap right from the pages of its inspired ballad.
**The Saturday, January 30 performance will be presented as a WALLCAST™ concert, presented by Citi®, in SoundScape Park. WALLCAST™ concerts are free and do not require a ticket.**
Program
César Franck
(1822-1890)
Approx. Duration: 15 minutes

The Accursed Huntsman  (1882)

Wolfgang Amadeus Mozart
(1756-1791)
Approx. Duration: 33 minutes

Concerto No. 22 in E-flat major for Piano and Orchestra, K. 482 (1785)

Allegro
Andante
Rondo: Allegro
Richard Strauss
(1864-1946)
Approx. Duration: 35 minutes

Thus Spoke Zarathustra, Op. 30 (1896)

César Franck
The Accursed Huntsman  (1882)

Approximate duration: 15 minutes
César Franck began his musical life as a piano prodigy. His father enrolled him in the local conservatory in Liège at age seven, and then the family moved to Paris five years later to launch Franck's concert career. By the time he split from his father in 1846, Franck's ascent as a pianist had fizzled, and he began to focus instead on composition. His progress as a composer was fitful at best, and he devoted most of his time to large-scale oratorios and cantatas that are now all but forgotten. In his lifetime Franck was more known for his organ improvisations, which could be heard at the Basilica of Saint Clotilde in Paris for more than 30 years. He was also a beloved teacher at the Paris Conservatory, attracting a clique of devoted students that included Chausson, d'Indy and Duparc. 
When those young musicians and others banded together to form the Société Nationale de Musique in 1871, they made a point of featuring their mentor in their regular concerts. Franck unveiled many works on the Society's programs in the coming years, including the symphonic poem Le chasseur maudit (The Accursed Huntsman), composed in 1882 and debuted in March of 1883. Franck modeled the score on an old European tale of supernatural hunters who terrorized those unlucky enough to cross their paths, specifically a version of the legend written in ballad form by the German poet Gottfried August Bürger (1747-1794). 
The action begins on a Sunday morning: the horn calls represent the start of a hunt led by an impious count, while bells in the distance and peaceful music depict the godly folk headed to church. 
The second section tracks the hunt, with its whirlwind activity and tense air of foreboding. 
In the third section, the count finds himself alone and frozen, unable to move, as a spectral voice (interpreted as a dirge-like theme, first played by clarinet and tuba) curses the hunter for violating the Sabbath. 
The ghoulish final section portrays "The Demons' Pursuit," in which the hunter becomes the hunted. 
Additional Resources 
PDF score from the IMSLP Petrucci Music Library 
Translation of Bürger's original poem by Sir Walter Scott 
Illustrations linked to the poem
Wolfgang Amadeus Mozart
Concerto No. 22 in E-flat major for Piano and Orchestra, K. 482 (1785)

Approximate duration: 33 minutes
Following his arrival in Vienna in 1781, Mozart established himself as the preeminent keyboard virtuoso in the Imperial capital. He launched a series of subscription concerts featuring his own music, and he kept his audiences enthralled by debuting new piano concertos at a rapid clip, including a dozen concertos introduced between 1784 and 1786. Mozart's lucrative run only ended when a protracted war with the Ottoman Empire scattered Vienna's elites and dampened the city's appetites for musical entertainment, precipitating the financial hardship that marred the composer's final years. 
Mozart completed the Piano Concerto No. 22 in E-flat major on December 16, 1785, amid his work on the opera The Marriage of Figaro. At their core, all of Mozart's mature piano concertos carry some operatic DNA, but the link to opera is especially strong in this work, partly as a result of its orchestration. This was the first piano concerto in which Mozart included clarinets, and in doing so he placed a spotlight on the woodwinds in general, as heard in the prominent solos and counter-melodies throughout the opening tutti section. 
After setting up this joyous opening in the comforting key of E-flat major, the most arresting passages of the first movement are those in which the piano plunges suddenly into minor-key music. 
Mozart did not write out a solo cadenza at the end of the first movement, since he would have improvised it on the fly. For this performance Jeffrey Kahane uses his own original cadenza.  
The Andante slow movement continues the exploration of this Concerto's darker side by setting its theme and variations in the key of C minor, with the strings dampened by mutes throughout. 
One episode for winds alone and another featuring a cheerful duet for flute and bassoon maintain the focus on individual woodwind voices. 
When Mozart performed the new Concerto a week after finishing it, he was quite pleased that the audience demanded an encore of this slow movement. 
The closing Allegro begins and ends with the type of jaunty, hunt-inspired music that is right at home in such a finale. 
The surprise is that, nested between these outer sections, a passage marked Andantino cantabile intervenes with what is essentially a whole new slow movement, one graced with woodwind passages that might be the most beautiful yet. 
Additional Resources 
PDF score from the IMSLP Petrucci Music Library 
Historical photo of the Burgtheater, where Mozart debuted many of his piano concertos 
Digital Mozart Edition, a comprehensive site for Mozart's scores, letters and more
Richard Strauss
Thus Spoke Zarathustra, Op. 30 (1896)

Approximate duration: 35 minutes
Richard Strauss began his musical life with conservative tastes, taking after his father (the great horn player Franz Strauss) in a preference for the Classical style of Mozart, Haydn and Beethoven. It was only once Strauss left home that his ears opened up to the "music of the future," to quote a phrase associated with his new musical idol, Richard Wagner. While Strauss was working as the assistant conductor to Hans von Bülow at the court orchestra in Meiningen, Germany, an older violinist took Strauss under his wing, introducing him to Wagner's operas and Franz Liszt's symphonic poems. In time Strauss would inherit Wagner's mantle as the king of progressive opera, thanks to works like Salome (1905) and Elektra (1909). But first he followed Liszt into the realm of the symphonic poem, as heard in Don Juan (1889), Till Eulenspiegel's Merry Pranks (1895) and Also sprach Zarathustra (1896). These "tone poems," to use Strauss' preferred term, redefined the genre and placed the young composer at the forefront of the musical avant-garde. 
Whereas previous tone poems followed a concrete plot or image, Thus Spoke Zarathustra instead drew freely from the philosophical novel of the same name by Friedrich Nietzsche (1844-1900). In that chronicle of a fictionalized Zarathustra (inspired by the historical figure known in English as Zoroaster, the founder of an ancient, mystical religion in Persia), Nietszche elaborated some of his most impactful and controversial ideas, including the paradigm of the "Übermensch" as humankind's end goal, as well as the provocative claim that "God is dead." Strauss patterned his descriptive headings after episodes in Nietzsche's text, but otherwise the work developed independently into a massive, through-composed musical form that stretched to some 35 minutes, far longer than any tone poem before. 
At one point, Strauss described the Introduction as a "Sunrise," an image that captures the sense of awakening as the fanfare rises from the deepest rumble, climbs up a series of perfect intervals and splashes into colorful chords that teeter between C major and C minor. 
Thanks to Stanley Kubrick and the film 2001: A Space Odyssey, this passage is among the most recognizable in all of music, but it is just the beginning of a work that offers up many more riches. The rising theme from the fanfare and the key of C major recur throughout as reminders of nature, whereas B major and chromatic-tinged themes represent the contrasting aspects of humankind. The section titled Of Science brings these competing tonal and thematic elements together in a dizzying fugue, and still the conflict remains unresolved as the final Song of the Night Wanderer fades toward silence, when the faint B-major chords sounded in the upper range and the low C's plucked by the cellos and basses bow out, each unbending, leaving behind a musical enigma as provocative as the philosophy that inspired it. 
Additional Resources 
PDF score from the IMSLP Petrucci Music Library 
Opening scene of 2001: A Space Odyssey featuring Thus Spoke Zarathustra 
Analysis and listening guide by conductor Marin Alsop
-- Copyright © 2016 Aaron Grad 
Aaron Grad is a composer, guitarist and writer based in Seattle. Besides providing program notes for the New World Symphony, he has been the Orpheus Chamber Orchestra's program annotator since 2005 and also contributes notes to the Saint Paul Chamber Orchestra and Seattle Symphony.
Audio clips provided by Naxos of America, Inc. 
James Gaffigan, conductor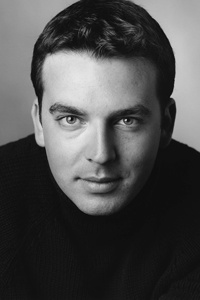 Hailed for his natural ease and compelling musicianship, James Gaffigan is considered one of the most outstanding American conductors working today. He has attracted international attention for his prowess both as a conductor of opera and symphony orchestras.
James Gaffigan is Chief Conductor of the Luzerner Sinfonieorchester and Principal Guest Conductor of the Netherlands Radio Philharmonic Orchestra. He is also Music Director Designate of the Verbier Festival Junior Orchestra. Since becoming Chief Conductor in Lucerne nine seasons ago, he has made a significant impact on the orchestra's profile, both at home and abroad, thanks to their successful concerts, international tours and recordings.
Gaffigan is in high demand working with leading orchestras and opera companies throughout North America, Europe and Asia. The 2020/21 season features debuts with the Paris Opera and Philharmonia Orchestra of London plus returns to the New York Philharmonic, San Francisco Symphony, St. Louis Symphony, National Symphony Orchestra in D.C. and Bayerische Staatsoper. He leads his final season as Chief Conductor in Lucerne that commences with a South American tour and culminates in an Asia tour with Rudolf Buchbinder as soloist.
Recent symphonic highlights include appearances with the London Philharmonic Orchestra, London Symphony Orchestra, Royal Concertgebouw Orchestra, Munich Philharmonic, Symphonieorchester des Bayerischen Rundfunks, Orchestre de Paris, Rotterdam Philharmonic Orchestra, Deutsches Symphonie-Orchester Berlin, Staatskapelle Dresden, Vienna Symphony, Mozarteum Orchestra Salzburg, Orchestra of the Age of Enlightenment, Tonhalle Orchester Zürich, Tokyo Metropolitan and Seoul Philharmonic.
In North America, Gaffigan works with top orchestras including the Cleveland Orchestra, Chicago Symphony, Philadelphia Orchestra, San Francisco Symphony, National Symphony Orchestra, Pittsburgh Symphony, Atlanta Symphony, Toronto Symphony, Orchestre Symphonique de Montréal and Los Angeles Philharmonic.
A regular at the Metropolitan Opera and Bayerische Staatsoper, Gaffigan is equally at home in the opera house and conducts at the Zürich Opera, Vienna Staatsoper, Staatsoper Hamburg, Dutch National Opera, Glyndebourne Festival, Lyric Opera of Chicago and Santa Fe Opera.
James Gaffigan was First Prize winner of the 2004 Sir Georg Solti International Conducting Competition. In 2009, he completed a three-year tenure as Associate Conductor of the San Francisco Symphony, a position created for him by Michael Tilson Thomas. Prior to that, he was Assistant Conductor of the Cleveland Orchestra, where he worked with Music Director Franz Welser Möst.
Passionate about music education and a product of the New York City public school system, James Gaffigan grew up in Staten Island and studied at the LaGuardia High School of Music and Art before pursuing his conducting studies.
Jeffrey Kahane, piano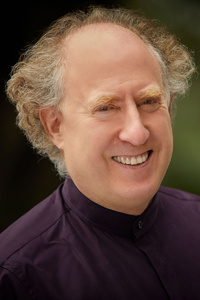 Equally at home at the keyboard or on the podium, Jeffrey Kahane has established an international reputation as a truly versatile artist, recognized by audiences around the world for his mastery of a diverse repertoire ranging from Bach, Mozart and Beethoven to Gershwin, Golijov and John Adams.
Mr. Kahane regularly appears as a soloist with major orchestras such as the New York Philharmonic, The Cleveland Orchestra, Los Angeles Philharmonic, The Philadelphia Orchestra and the Chicago and San Francisco symphonies, among many others. He is also a popular artist at all of the major U.S. summer festivals, including Aspen, Blossom, Caramoor, Mostly Mozart and Ravinia. In 2016 he was appointed Music Director of the Sarasota Music Festival.
Mr. Kahane made his conducting debut at the Oregon Bach Festival in 1988. Since then, he has guest conducted many of the major U.S. orchestras including the New York and Los Angeles philharmonics, Philadelphia and Cleveland orchestras, Saint Paul Chamber Orchestra, and Chicago, Detroit, St. Louis, Baltimore, Indianapolis and New World symphonies, among others. In 2017 Mr. Kahane completed his 20th and final season as Music Director of the Los Angeles Chamber Orchestra (LACO), where he is now the orchestra's Conductor Laureate. He also served as Music Director of the Colorado Symphony from 2005 through 2010, and for 10 seasons was Music Director of the Santa Rosa Symphony, where he is also now Conductor Laureate. He has received much recognition for his innovative programming and commitment to education and community involvement with all three orchestras and received ASCAP Awards for Adventurous Programming for his work in both Los Angeles and Denver.
Mr. Kahane's recent and upcoming engagements include a play/conduct for the fourth time with the New York Philharmonic, as well as play/conducts with the Houston, Indianapolis, Vancouver, Milwaukee, Colorado, San Diego, San Antonio and Phoenix symphonies; concerto appearances with the Toronto, Cincinnati, New World, New Jersey, Oregon and Utah symphonies; and appearances at the Aspen, Britt, Oregon Bach and Tippet Rise festivals, as well as with the Chicago Symphony at Ravinia and with New York's Mostly Mozart Festival Orchestra. 
Mr. Kahane has also recently conducted two productions of Kurt Weill's operas: the first, a rare production of Weill's last Broadway opera, Lost in the Stars, during his final LACO season; and the second, a fully staged production of The Rise and Fall of the City of Mahagonny with the Hamburg Symphony in 2018.
A native of Los Angeles and a graduate of the San Francisco Conservatory of Music, Mr. Kahane's early piano studies were with Howard Weisel and Jakob Gimpel. First-prize winner at the 1983 Rubinstein Competition and a finalist at the 1981 Van Cliburn Competition, he was also the recipient of a 1983 Avery Fisher Career Grant. An avid linguist who reads widely in a number of ancient and modern languages, Mr. Kahane received a master's degree in classics from the University of Colorado at Boulder in 2011. He is currently Professor of Keyboard Studies at the University of Southern California Thornton School of Music.
Mr. Kahane resides in Los Angeles with his wife, Martha, a clinical psychologist in private practice. They have two children: Gabriel, a composer, pianist and singer/songwriter, and Annie, a dancer and poet.