Events & Tickets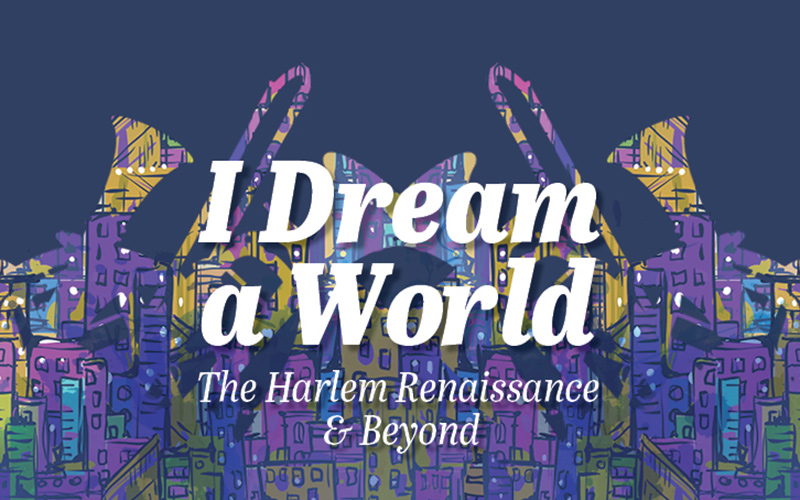 Noir Reverberations: A Night of the Music and Poetry of the Harlem Renaissance and Beyond
Pre-Concert Poetry Readings
Tuesday, February 1, 2022 at 6:30 PM
New World Center, Truist Pavilion
As part of the I Dream a World: The Harlem Renaissance and Beyond, O, Miami led a series of intensive workshops to students at five Miami-Dade schools, from elementary to high school levels: Theodore R. and Thelma A. Gibson Charter School, Miami Norland Senior High, Morningside K-8 Academy, The SEED School of Miami and St. Mary's Cathedral School. The workshops were led by teaching artists Gabrielle Alexis, Darius Daughtry, Arsimmer McCoy and Marnino Toussaint and focused on the importance of song as both subject and formal approach in Black American poetry, beginning with iconic poems from the Harlem Renaissance, and tracing forward to contemporary Black poets' work in the ode form. These same teaching artists now present their own poetry, and a few choice verses from the students, at a reading preceding the Noir Reverberations performance. 
I Dream a World: The Harlem Renaissance and Beyond is made possible with support from the NWS Collaborations Fund, the NWS Fund for New Ventures, Dr. Matthew Budd and Ms. Rosalind E. Gorin, The Robert and Jane Toll Foundation, Keith and Renata Ward Family Fund at The Miami Foundation, and Bank of America. If you have any other questions, Contact Us today. 
Click on the poem title below to expand its text.
Poets and Speakers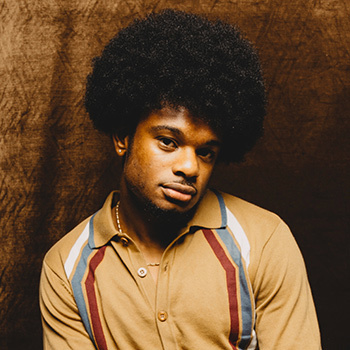 Marnino Toussaint
Marnino Toussaint is a South Florida-based Spoken Word/Hip-Hop artist and arts educator. He teaches poetry writing and performance in schools, prisons and other community spaces in collaboration with nonprofit organizations and municipalities including O, Miami, Art Prevails Project, City of Sunrise, Brave New Voices, OLCDC and more. Mr. Toussaint is also a 2020 Knights Arts Champion winner.
As an artist, Mr. Toussaint has been on the stages of Tedx Miami, Broward 100's Duende! and has worked alongside the likes of actors Omari Hardwick and Victoria Justice, author Mary Pope Osborne and has opened for Hip Hop legend, Chuck D. Recently, Mr. Toussaint performed at the Playhouse in Los Angeles as part of their ceremony honoring musical legend and activist, Harry Belafonte.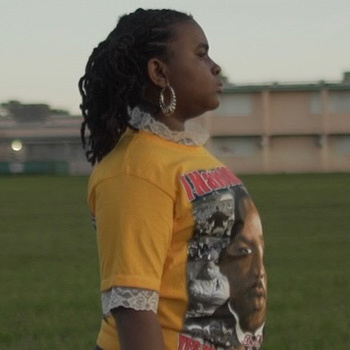 Yaheli McCoy-Smith
Eleven-year-old Yaheli McCoy-Smith is a phenomenal orator, actor and dancer. She is a two-time consecutive champion of Miami Dade College's Theodore Gibson Oratorical Competition, where schools across the city of Miami send students (grades K-12) to compete in public speaking.
Miss McCoy-Smith was a guest performer at The United We Dream Youth Congress, Miami Dade College's Miami Film Festival, and Poetry for the People's Maroon Poetry Festival. She has also been seen in advocacy/campaign commercials for The Dream Defenders and appeared in the independent short films You Can Always Come Home, Through the Eyes of a Child and A Poem for my Black Baby.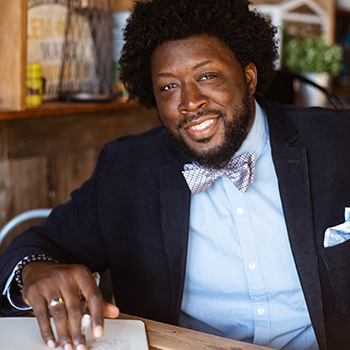 Darius Daughtry
Darius V. Daughtry is a poet, playwright, director and educator. He is the Founder and Artistic Director of Art Prevails Project, a performing and literary arts organization cultivating community and creating equitable access to the arts through performance, arts education and community engagement.
Mr. Daughtry has been commissioned to write, perform and conduct workshops for various organizations nationally and across South Florida. He is the author of And the Walls Came Tumbling, an introspective poetic memoir and cultural critique that explores the intersections of race, class and gender through a brutally unforgiving lens. He has also written and directed numerous plays, including The Happening: A Theatrical Mixtape, a series of multidisciplinary theatrical performances that explore relevant social issues.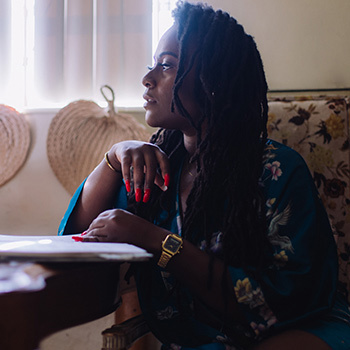 Arsimmer McCoy
Arsimmer McCoy is from Richmond Heights, Florida. her work covers conversations about identity, self-reflection, human connectivity, legacy, validation and transparency. She is the acting Director of Programming for Bookleggers Library and a teaching artist with several local nonprofits. Ms. McCoy was a 2021 writer-in-residence at Bakehouse Art Complex and a 2022 AIRIE fellow, as well as recipient of the 2021 Miami Foundation racial equity grant and Locust Project's 2021 Wavemaker grant. Her work has been featured in RootWork Journal, Mixed Magazine, The Lighthouse Review, Creatures Mag and Opal Literary.
Ms. McCoy's poetry has been featured in two films, You Can Always Come Home produced by Monica Sorelle and directed by Juancy Matos, and How to: Look At You from sculptor GeoVanna Gonzalez. Ms. McCoy's passion project is turning her home into an exhibition space (entitled Ms. Mary's House|The Carol City Museum) and mothering her 11-year-old daughter who dances like fire. Ms. McCoy holds a bachelor of arts degree in English from Florida Memorial University in Miami Gardens, Florida.