Events & Tickets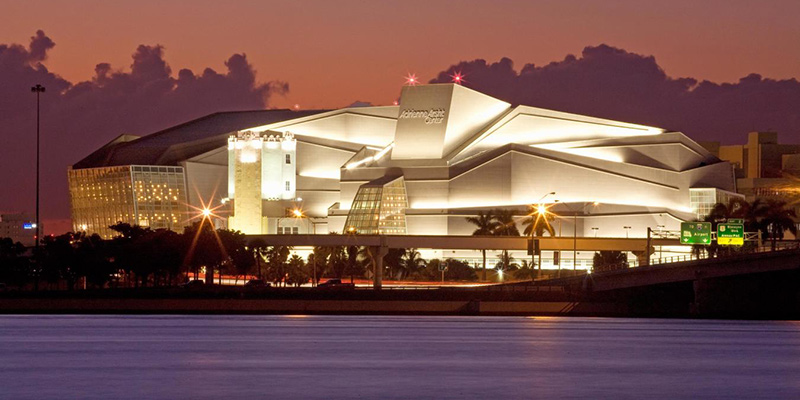 NWS Downtown
An exciting new classical music experience at the Adrienne Arsht Center
NWS Downtown at the Adrienne Arsht Center enters its second season, featuring three stellar evenings filled with iconic artists and illustrious works. Enjoy the best that classical music has to offer in a unique evening designed to make your NWS Downtown experience fulfilling, fun and unforgettable. This series of one-night-only events is your ticket to the stars and subscribers save up to 60% off single tickets!
Your NWS Downtown experience includes:
Themed Experiences
Don't just listen to the music, experience it! NWS Downtown delivers multi-sensory experiences that draw on the power of the evening's music, and includes themed beer and food offerings, pre-concert pop-up performances and more! 
New Dinner Menu, Happy Hour, and Post-Concert Dessert and Drink Options from Brad Kilgore
Arrive early and enjoy new hearty menu items such as assorted pastas and empanadas, and Happy Hour drink specials from 6:00-7:00 PM. And, after the performance, savor the memory of the music while meeting NWS Fellows and enjoying new offerings such as dessert and cordials in the lobby.
Complimentary beer sampling and delectable menu pairings
To make your night with the New World Symphony even more enjoyable, all ticketholders will be entitled to complimentary beer samples from one of Miami's favorite Wynwood-based breweries! From 6:00-7:00 PM only, be sure to visit the sampling table in the lobby and celebrate your evening in style. (Must be over 21 to drink.) Plus, make it a full-on sensory experience and taste delectable, themed food pairings by Chef Brad Kilgore.
Bring Your Drink Inside the Concert Hall
New this season, grab your beer, wine or champagne at the bar and enjoy it while you are serenaded by the New World Symphony. Drinks (without ice) will be allowed into the hall during concerts.
Enjoy an Opening Act -- More Entertainment for Your Evening
At each of the three NWS Downtown performances, experience something new prior to the New World Symphony Fellows taking the stage. From 7:00-7:30 PM, opening acts will bring you talented South Florida performers, allowing you to experience something new or enjoy an artist with whom you may already be familiar. Arrive early, grab any seat and add even more value to your NWS experience.
Talk with our Fellows in the lobby post-concert
Following the concert, ask our talented Fellows any questions you may have, or just enjoy meeting some of the brightest and most creative musicians that will soon grace the stages of orchestras and ensembles worldwide.
New flat-rate, pre-paid parking options available!
Make parking easy with flat-rate, pre-paid parking. $15 parking is available at the 1400 Garage, located at 1425 NE 2nd Ave, just two blocks from the Arsht Center's Knight Concert Hall (and just one block north of the Arsht Center's Ziff Ballet Opera House). Call the Arsht Center Box Office at 305-949-6722 for additional information and to purchase this flat-rate parking in advance. Pre-purchase is available up to 24 hours prior to your performance.
Up-to-the-Minute Traffic Information
In order to find the fastest and most efficient path to your evening of musical discovery, check Google Maps or download the WAZE app on your iPhone or Android device. Miami-Dade construction teams will report real-time updates to these applications, providing you with the most current information available about traffic and construction in the surrounding area. 
2020-21 NWS Downtown Events
NWS will present the following concerts at the Adrienne Arsht Center this season. Subscribe to all three for just $22 per concert! 
Enjoy NWS Downtown themed experiences at:
Bronfman Plays Brahms
Saturday, October 24 at 8:00 PM
Michael Tilson Thomas, conductor
Yefim Bronfman, piano
Chad Goodman, conductor
   Beethoven: Prometheus Overture
   Schumann: Symphony No. 1, "Spring"
   Brahms: Piano Concerto No. 1
Hadelich and Beethoven
Saturday, January 9 at 8:00 PM
David Robertson, conductor
Augustin Hadelich, violin
Chad Goodman, conductor
   Dietterich: aeolian dust
   Sibelius: Violin Concerto
   Beethoven: Symphony No. 7
Valhalla and Valkyries: Wagner's Ring
Saturday, March 6 at 8:00 PM
Robert Spano, conductor
Heidi Melton, soprano
All-Wagner Program: Selections from Der Ring des Nibelungen, including
   Entry of the Gods into Valhalla (Das Rheingold)
   Forest Murmurs (Siegfried)
   Magic Fire Music (Die Walküre)
   Ride of the Valkyries (Die Walküre)
   Dawn and Siegfried's Rhine Journey (Götterdämmerung)
   Siegfried's Death and Funeral Music (Götterdämmerung)
   Brünnhilde's Immolation (Götterdämmerung)