Events & Tickets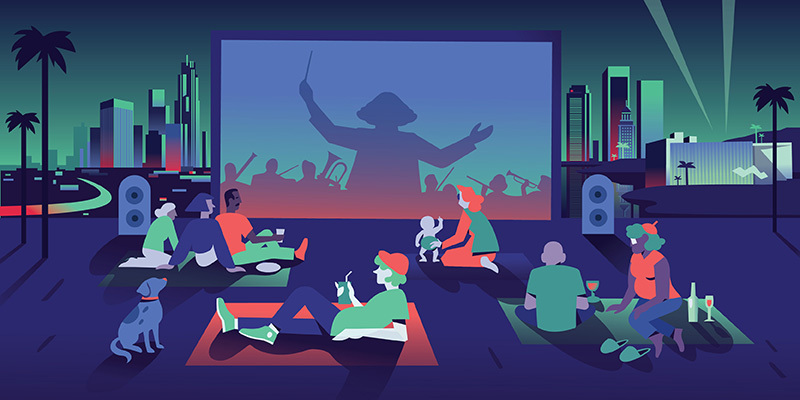 NWS Mobile WALLCAST® Concerts
New World Symphony launched its much-anticipated Mobile WALLCAST® Concert Series in the 2022-23 season. It is an essential part of its commitment to make symphonic music accessible to audiences beyond the New World Center.
The New World Symphony's groundbreaking WALLCAST® Concerts allow concertgoers to experience great music while enjoying an evening under the stars in SoundScape Park. The Mobile WALLCAST®, first unveiled at SoundScape Park in May 2022, brings the WALLCAST® experience on the road and into communities around Miami. 
Currently the largest mobile wall in South Florida, the 23x13 screen consists of state-of-the-art LED panels and sound system. This projection wall and a state-of-the-art sound system will serve neighborhoods across Miami and in SoundScape Park with WALLCAST® concert content. 
"The Mobile WALLCAST® will foster long-term, collaborative relationships with a broad representation of arts, culture, education and community centers that serve the residents of communities that reflect the diversity of South Florida," said Eduardo Delgado, NWS's Public Programs Director. "We are excited to join together through these vibrant partnerships and participate in the exchanges of arts and culture throughout all South Florida." 
If you'd like to bring New World Symphony Fellows and innovative Mobile WALLCAST® technology to your community, organization or home, email eduardo.delgado@nws.edu. 
NWS's Mobile WALLCAST ® Concert Series is made possible with the support of the Dr. M. Lee Pearce Foundation, Wege Foundation and the NWS Resilience Fund.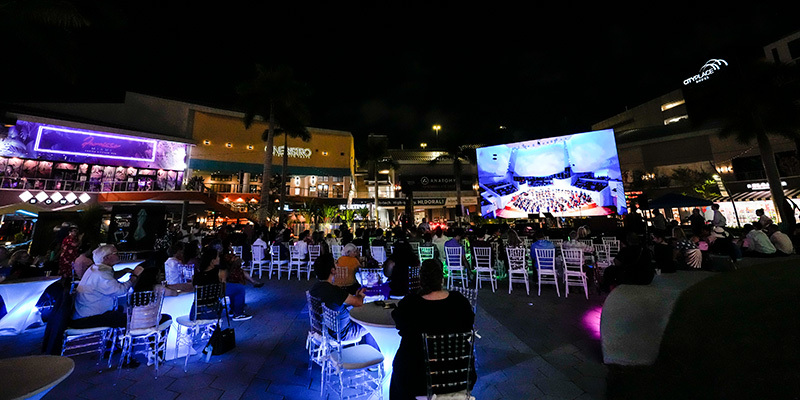 2023-24 Mobile WALLCAST® Events
Día de los Muertos at CityPlace Doral
Thursday, November 2, 2023 at 6:00 PM
I Dream a World Preview Event at The Black Archives Historic Lyric Theater
Tuesday, December 5, 2023 at 7:00 PM
Celebrating Little Santo Domingo at Allapattah's Juan Pablo Duarte Park
Saturday, January 6, 2024 at 6:00 PM
Second Annual Family Music Day at the African Heritage Cultural Arts Center
Saturday, January 27, 2024, time to be announced
Jazz at MoCa (Museum of Contemporary Art, North Miami)
Friday, April 26, 2024 at 8:00 PM