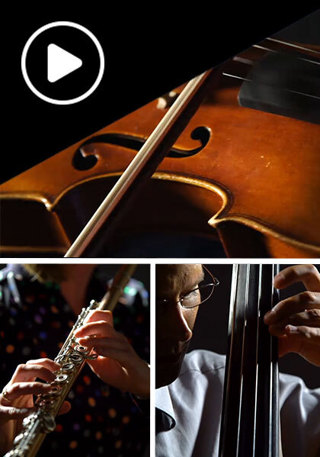 Online Event
NWS Season Opening Livestream
Online Event
Saturday, October 9, 2021 at 7:30 PM Eastern
Free via YouTube, available until Nov. 19, 2021
Program
Click to watch starting Saturday, October 9 at 7:30 PM Eastern:

Live from the New World Center! It's a musical homecoming as NWS conducting alumnus Christian Reif joins Fellows and audience to experience music that is beautifully reflective and celebratory. Gushing with lush Romanticism and energy, Samuel Coleridge-Taylor's Ballade is the musical remedy our hearts need. Gustav Mahler became composer and poet for his autobiographical, folk-inspired Songs of a Wayfarer, sung by Grammy Award-winning and frequent Metropolitan Opera mezzo-soprano Sasha Cooke. The trumpets return with a "call to awaken" in Schumann's First Symphony, bringing the New World Center to life and officially kicking off NWS's 34th season. 
This concert is in honor of Susana Ibargüen.
NWS INSIDE
This concert marks the official launch of NWS Inside, a new digital membership program that includes unforgettable concerts with thrilling close-up views, behind-the-scenes access to guest artists and Fellows, and bonus content all season long. Click the link below to learn more.