News
February 15, 2017
2017 Annual Concerto Showcase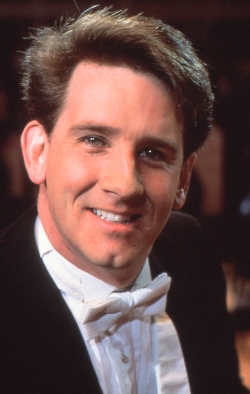 Reviews of the New World Symphony's first Concerto Showcase concert said "The New World Symphony has an understandable reputation for being a virtuoso orchestra. One obvious reason is that many of its individual members have exceptional talents." "Bruno Walter, who was conducting at 17 and invited by Mahler to Vienna as his assistant when he was 24, used to say that Talent is the one real power. What would he say now of all the young talent starting to flood the music scene, including those… gifted players of the New World Symphony who were soloists with the orchestra last week?"

The first NWS concerto competition was held 21 seasons ago, with the concert featuring performances by the winners in March 1996. Then, as now, on this weekend, the resulting Concerto Showcase concerts were and will be led by guest conductor Alisdair Neale.
---
NWS Fellows have vied each fall for the past two decades to be among those several who are chosen to be soloists at the prestigious concerts that follow in the spring. It is also a chance for Fellows to highlight all of their instruments, from violin to cello to piano, from flute to clarinet to tuba, and many more over the years.

The competition was held on December 5 and 6, with 22 Fellows competing, and judges Alan Rafferty (cello, Cincinnati Symphony Orchestra), Nadine Asin (flute faculty, Aspen Music Festival and School) and Bill Williams (trumpet soloist and Music Academy of the West faculty) presiding. The results were announced shortly thereafter, giving the four winners adequate time to prepare for their concert performances.

The conquerors of the concerto competition are second-year Tuba Fellow Jarrett McCourt, second-year Cello Fellow Thomas Carpenter, third-year Cello Fellow Hilary Glen and second-year Violin Fellow Ju Hyung Shin. The latter will perform the work for which he received an honorable mention last year in the competition, the Sibelius Violin Concerto. Jarrett gave the NWS premiere of the Plau Tuba Concerto at November's Musicians' Forum concert, and also performed it two weeks ago with the Windsor Symphony Orchestra.
---
After Alisdair Neale made his first appearance with NWS for the first Concerto Showcase concerts in March 1996, he became NWS Principal Guest Conductor (PGC) starting in the 2001-02 season (to 2011). Prior to that, he was Music Director of the San Francisco Youth Orchestra for 12 years and was concurrently Assistant Conductor of the San Francisco Symphony for three years, then Associate Conductor of SFS for nine years, appointed as the latter at age 29.

Neale made his PGC debut with NWS on September 29, 2001. Reviews said that the concert "crackled." "Neale's interpretations were profoundly expressive. His… conducting style penetrated far beneath the surface of the music." His subscription concert debut was in December 2001.

In another NWS connection, Neale served under NWS Artistic Director Michael Tilson Thomas when MTT became SFS Music Director in 1995. During the SFS tour of Europe in 1999, Neale 'got the call.' MTT was too ill to go on in Hannover, Germany. "It was the first time in 12 years as assistant in San Francisco that any conductor had canceled, remembers Neale, still savoring the moment of his last-minute walk-on, conducting Mahler's gargantuan Fifth."
---
On Saturday, February 18 at 7:30 PM and Sunday, February 19 at 2:00 PM, this season's competition winners are featured in the New World Symphony's annual Concerto Showcase at the New World Center. The program will be repeated in West Palm Beach on Monday, February 20 at 2:00 PM at the Kravis Center.

CLICK HERE FOR CONCERT INFORMATION & TO PURCHASE TICKETS.

CLICK HERE TO PURCHASE TICKETS FOR THE KRAVIS CENTER CONCERT.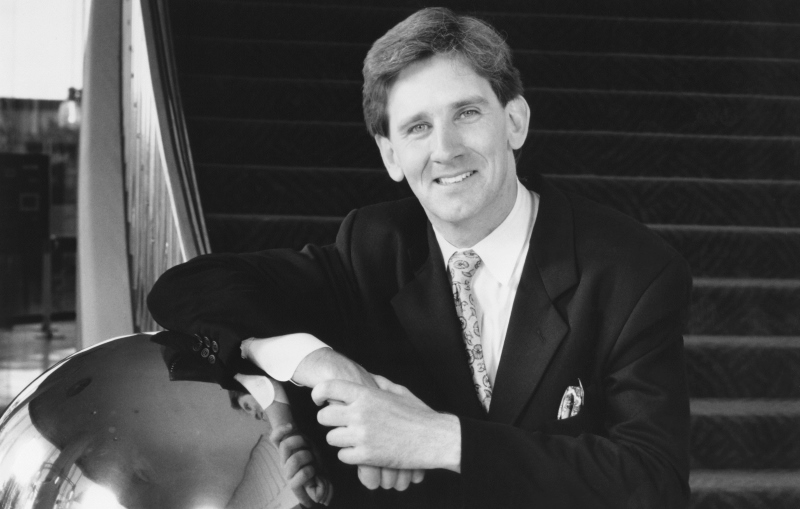 Color photo of Alisdair Neale by Terrence McCarthy
Photos courtesy of the New World Symphony Archives
Posted in: Concerts, Fellows, From The Archives, Guest Artists
---