News
February 7, 2017
29th Anniversary Gala Celebration Saturday February 11th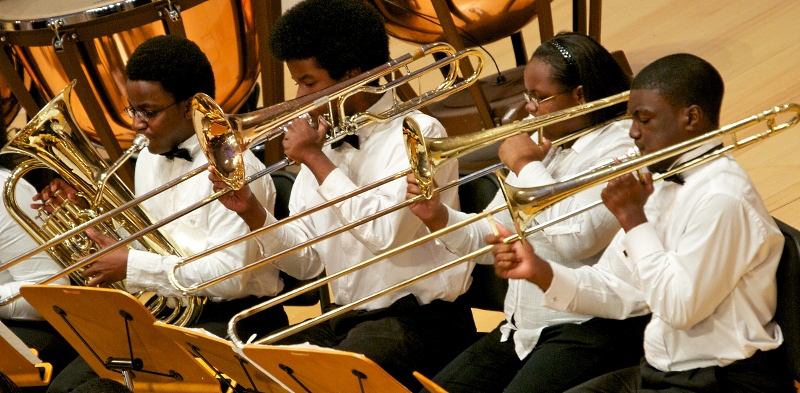 Classical music has the power to shape the lives of families, students, teachers, adults and seniors within our South Florida community and beyond. New World Symphony 2017 Gala Chairs Stephen and Sabine Bittel invite you to celebrate the New World Symphony's 29th anniversary by "Making the Connection."

Join us as we recognize the importance of Community Engagement with an unforgettable performance by the New World Symphony led by Co-Founder and Artistic Director Michael Tilson Thomas, and featuring six-time Tony Award-winning singer/actress Audra McDonald.

Community Engagement is an essential part of the NWS Fellowship curriculum. Through training and hands-on experience, Fellows develop skills to interact with diverse parts of the community. NWS's CE programs are learning experiences for Fellows and for the members of our South Florida community and beyond. The array of musical and educational offerings provides all of NWS's varied constituencies the opportunities to learn about and enjoy classical music.

Expanding from performances at schools and other community venues in the 1988 Inaugural Season, to a county and corporate backed program to bring its music to the schools in the second season, NWS has grown its Community Engagement activities non-stop since then. With the hiring of alumnus Marc Thayer in 1999 as the first Community Outreach Coordinator, NWS "marked an even higher level of commitment to education." CE became a regular part of every Fellow's schedule and even MTT went out to the public schools.

The diverse programs of CE include Family Concerts and Instrument Petting Zoo; Education Concerts for school groups, plus follow-up concert webcasts; NWS in the Schools and Community, bringing performance to schools, hospitals, senior centers, etc.; the Medellín Musician Exchange, a collaboration with the Academia Filarmónica de Medellín (AFMED) in Colombia; NWS Connect and Virtual Hangouts, online venues for music students to interact and learn from Fellows; the MTT-led Town Hall Master Class and popular Side-By-Side Concert; pre-concert chats; rehearsal observations; Inside the Music interactive concerts; and the MusicLab coaching and mentoring program. Thousands of students and adults benefit from these programs every year.
---
"Making the Connection" celebrates NWS's CE initiatives at the Gala with a variety of presentations and participants. There will be videos, one featuring alumni Marc Thayer, Katie Wyatt, Tony Parce and Dave Connor all of whom are primarily engaged in community work in their post-NWS careers; and another featuring Horn Fellow Priscilla Rinehart and MTT highlighting three CE programs - MusicLab, Medellín Exchange and Side-by-Side. During the gala concert, the orchestra will also be joined by four students from AFMED.
---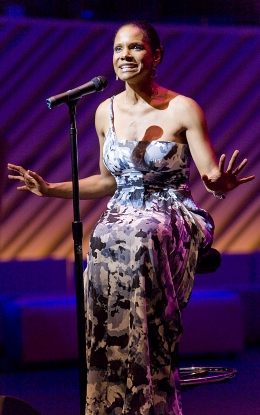 Audra McDonald will be performing songs by Gershwin, Rodgers & Hammerstein, Sondheim, Lerner & Loewe and more. The Broadway legend was awarded the National Medal of Arts by President Obama last year. With a record six Tony Awards, plus two Grammy Awards, an Emmy and a long list of other accolades to her name, she is among today's most highly regarded performers.

Ms. McDonald first per­formed with NWS in the Season Finale Concert of the 1998-99 season, Michael Tilson Thomas conducting. She performed songs by MTT, George and Ira Gershwin and others. A few years later, she returned to NWS for a flip-side occasion, the Opening Night Concert of the 2002-03 season, also led by MTT. She performed songs from Broadway musicals and works by Duke Ellington. She again returned to help open the newly completed New World Center and performed at the Grand Opening Gala of January 29, 2011. Ms. McDonald, a new mother of Sally James McDonald-Swenson, is an active supporter of many worthwhile social causes.

Her Tony Award winning performances included her fifth in 2012 - and her first in the leading actress category - for her role in The Gershwins' Porgy and Bess. In 2014 she made Broadway history and became the Tony Awards' most decorated performer when she won her sixth award for her portrayal of Billie Holiday in Lady Day at Emerson's Bar & Grill.

The orchestra will also perform MTT's newly-revised Agnegram, along with Tico-Tico no Fubá a Brazilian choro song written by Zequinha de Abreu in 1917 which will be instantly recognizable.
---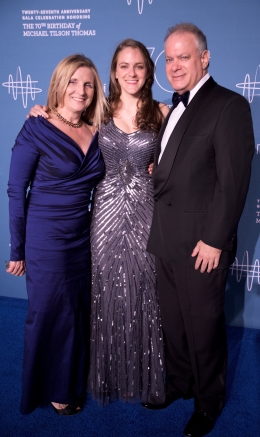 Gala Chairs Stephen and Sabine Bittel are well-known philanthropists in Miami-Dade. Mr. Bittel, a Miami native, is Chairman and Founder of Terranova Corp., a commercial real estate and property management company that he started when he was in law school. It flourished over the years, and Terranova is a major player throughout South Florida and on nearby Lincoln Road. The Bittels are also patrons of Teach for America Miami, National Parkinsons Foundation, Democratic Party and much more. Mrs. Bittel is also a Miami-Dade Public Schools teacher.
---
Friends of New World Symphony who are VIP level and above have been invited to attend the Gala as a benefit of membership. Fifty Friends members will be in attendance to enjoy the entire evening. A separate dinner for the Friends will take place at the acclaimed Quality Meats restaurant, a few blocks away, with transportation provided there and back to the New World Center.
---

Click here for more information on the 2017 Gala:
Making the Connection
There is still time to reserve tickets to this celebration
Saturday, February 11 starting at 6:00 PM.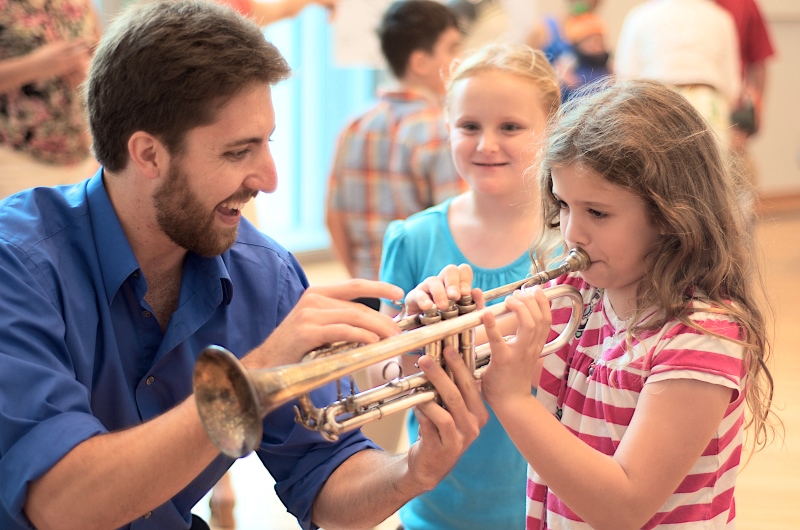 Photos courtesy of the New World Symphony Archives:
MusicLab 2012
Audra McDonald at Grand Opening Gala for New World Center 2011
Bittel Family at 2015 NWS Gala
Instrument Petting Zoo 2011

Posted in: Events, Guest Artists, MTT, Patrons
---