News
December 2, 2016
A Can't-Miss Concert, Art = Music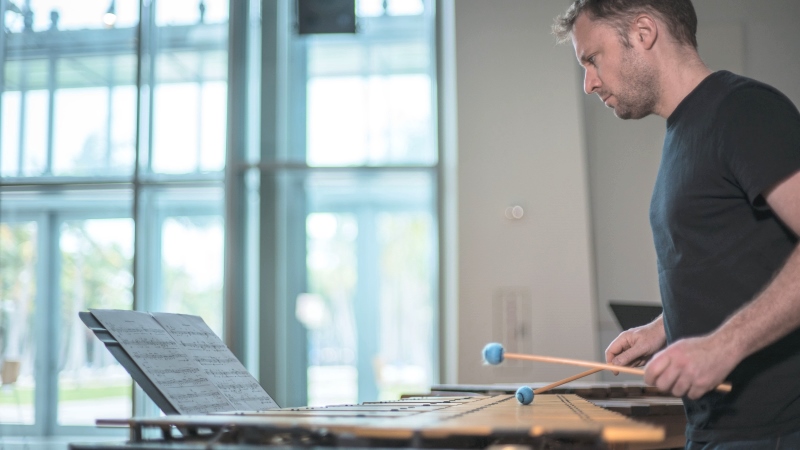 This Saturday's Sounds of the Times concert is an exciting mix of unique contemporary classical music and a dazzlingly talented soloist.

Both guest conductor HK Gruber and percussionist extraordinaire Colin Currie have appeared with the New World Symphony in past seasons to glowing reviews.

Currie was only 29 when he last performed with NWS in April 2006 and already a world-renowned performer.

"Colin Currie proved a spectacularly dynamic soloist, drawing out a range of colors on a bestiary of instruments... The Scottish percussionist's athletic musicality and versatility were a wonder... Currie's bravura solo work and rhythmic intensity made the chasm between musical genres irrelevant."

"... Colin Currie was a bold force of nature. His dazzling feats of rhythm, speed and dexterity were riveting. He produced streams of mellifluous timbres."
---
HK Gruber led the New World Symphony in January 2005 and December 2006, and both concerts, as for this week, featured one of his own works.

"Composer HK Gruber led the musicians in... envelope-pushing works that constituted a bracing blast of edgy modernism. He clearly struck sparks with the young musicians, drawing responsive, powerful playing..."

"The Sounds of the Times program... is sure to blast the cobwebs off any preconceived notion that classical music is boring and predictable."

"Gruber is a compelling theatrical personality... an impressive conductor of complex contemporary scores."

"It was not your grandfather's night at the New World Symphony... Gruber is a sterling podium advocate for his own music and that of others... Gruber led the orchestra in a bravura performance... prompting smiles and a thumbs up..."

"You have to love a musician who celebrates Mozart... by writing, scoring and acting in a film called Bring Me the Head of Amadeus!"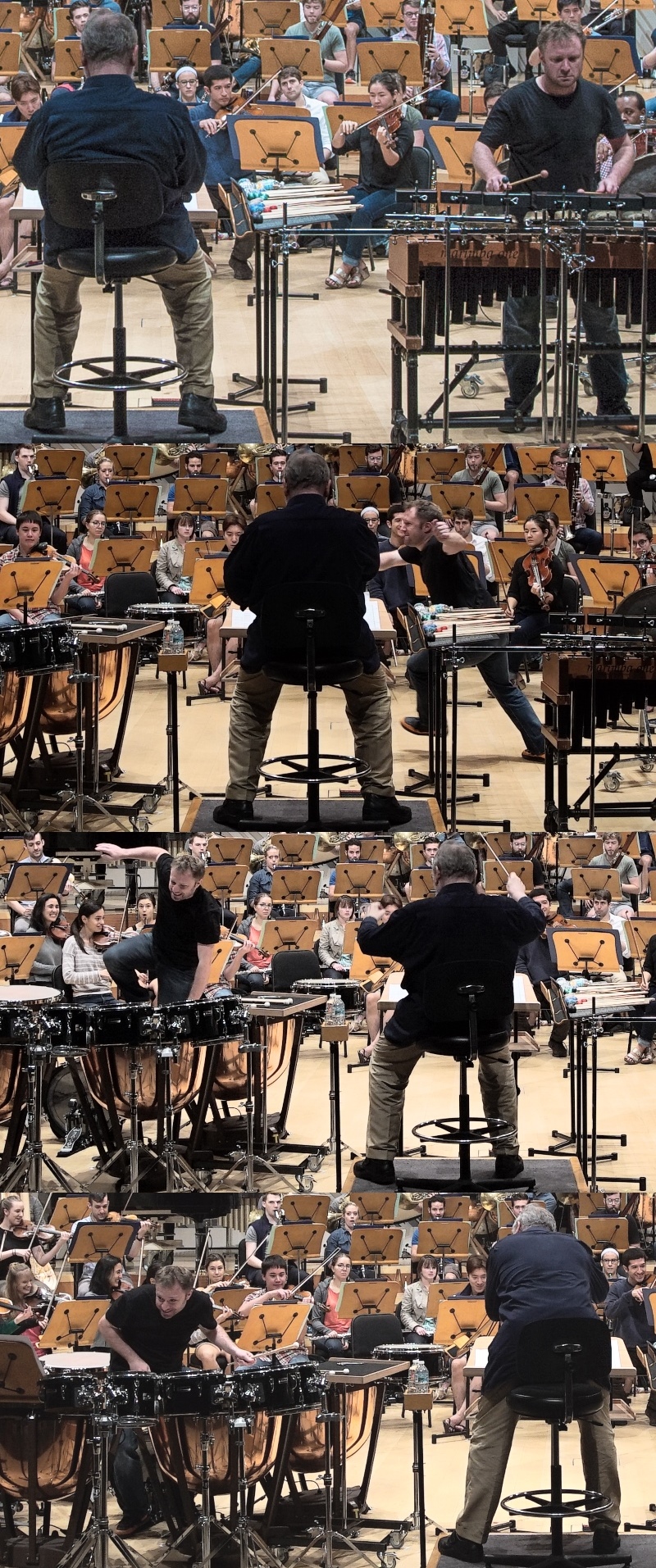 Rehearsal photos of Colin Currie, HK Gruber and NWS by David Marin.
Posted in: Concerts, From The Archives, Guest Artists
---