News
October 24, 2015
A Schumann Journey; In Context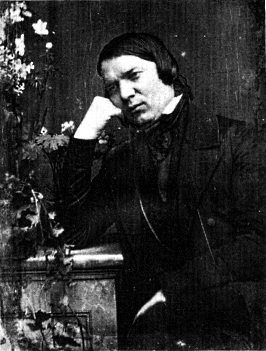 Ger­man 'Roman­tic' com­poser Robert Schu­mann (1810-1856) lived a relatively short life, but a very prolific life and career as a composer.
The New World Sym­phony first performed one of his works in the Inau­gural Sea­son con­cert of Feb­ru­ary 26, 1988, as guest conductor Lukas Foss con­ducted NWS in Schumann's Sym­phony No. 4 .
His Quin­tet for Piano and Strings in E Flat Major saw a per­for­mance by an NWS ensem­ble on tour at the Musée Océanographique in Monaco on June 13, 1995.
And an all-Schumann con­cert "The Quin­tes­sen­tial Roman­tic" was per­formed Decem­ber 8–9, 2006 under the baton of Sir Roger Norrington.

"A Schumann Journey", to be performed this Friday, October 30 and led by Michael Tilson Thomas, reprises the Symphony No. 4, but also features the first performances by NWS of a number of selections from works by Schumann, including orchestral and vocal pieces.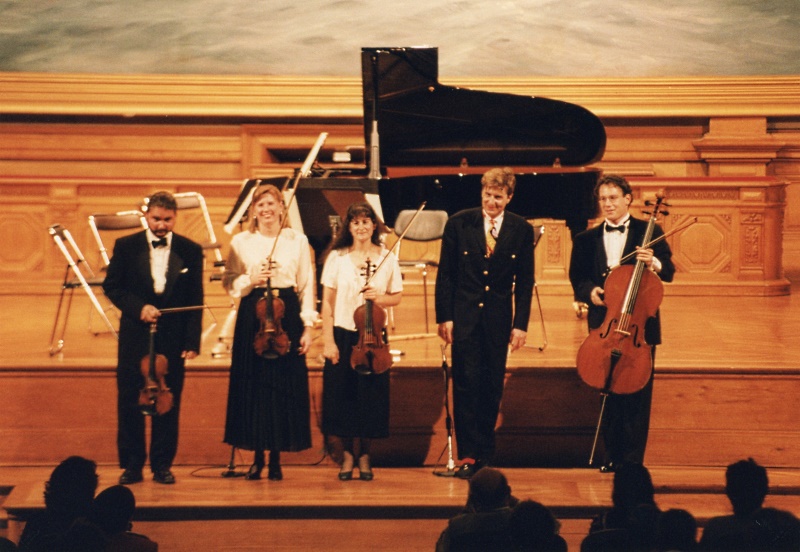 NWS ensem­ble tak­ing a bow after per­form­ing the Schu­mann Quin­tet in Monaco,
Jean-Yves Thibaudet, guest pianist, sec­ond from right

Photos courtesy of the New World Symphony Archives

Posted in: Composers, From the Archives
---