News
September 23, 2014
Brave New World: An Experiment in Online Education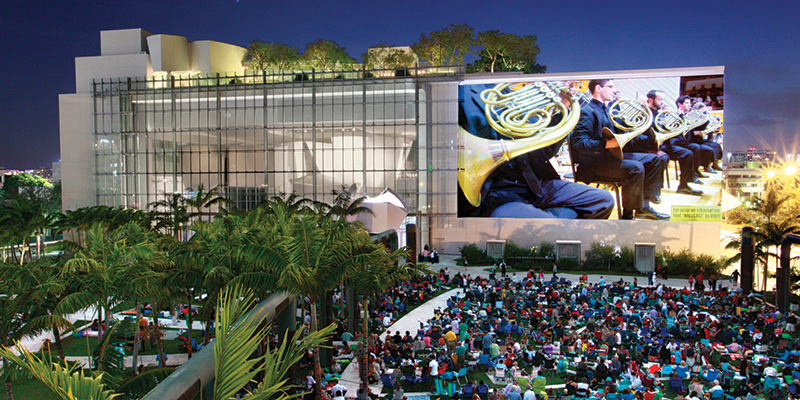 Yesterday, the New World Symphony released MUSAIC in a beta 2.0 version to the music schools in the United States and Europe. This online teaching community is a tool that marries two forces, the centuries-old tradition of passing music from one generation to the next and contemporary digital capabilities. I invite you to explore MUSAIC at http://musaic.nws.edu.
Our target audience is music students from advanced middle/high school through college music majors, adult amateurs, and young professionals who are deeply involved in the orchestral audition process. We believe that members of the classical music audience who are curious to learn more about the art form will also rely on MUSAIC for insight and information.
As with other online teaching aids like the Khan Academy, MUSAIC will be updated regularly and offered at no charge to users.
The New World Center was designed to leverage digital capture, editing, and connectivity. Our educational mission is to train gifted graduates of distinguished music programs for leadership in the field of classical music. MUSAIC extends our teaching through online capabilities.
An essential part of music education is in the simple one-on-one transmission system has been in place since the first shepherd taught his son to play the flute. Older, wiser, more experienced musicians share their insight with young players, taking them step by step toward independence. The question is whether and how digital capture and connectivity can enhance the transfer of essential information. Through digital connectivity, MUSAIC is going to give talented students and musicians greater access to information. The bookmarking of individual video segments and the cross referencing of the entire library make the system efficient. Students and audience members will have a chance to gain insight through objective observation. We hope this leads to their greater technical and artistic independence. Taking another leap, we think it is possible that online communities will form around specific aspects of the service.
Joi Ito, Director of the MIT Media Lab, crafted nine principles for surviving the digital future. One calls for "learning, not education." Sharing of musical knowledge through an online, searchable reference may carry us to this place, where learning emerges as the highest priority.
One thing is certain, the more users the better. So, please explore MUSAIC and let us know what you think. You can send your thoughts to howard.herring@nws.edu.
Posted in: Brave New World
---