News
December 1, 2015
Brave New World: Authenticity of Welcome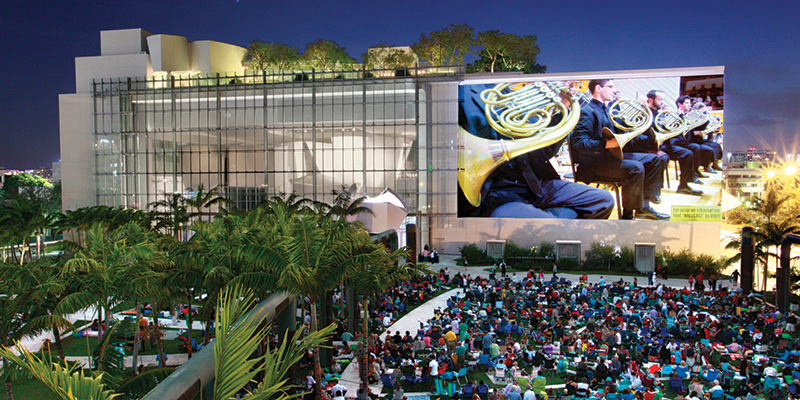 Sunday's New York Times Travel section included an article on Miami. That's not unusual this time of year with temperatures sinking in the north and holding steady here in the subtropics. The author, Elaine Glusac, chose to write about culture. New World Symphony figured prominently in the article, alongside other local institutions who are discovering new ways to embrace the community. We are beginning to see more coverage of this phenomenon.
For those of us who are in the midst of building Miami arts institutions, it is always great to get a thumbs-up from The New York Times. But beneath Ms. Glusac's skillful descriptions, I could sense a subtext – the authenticity of welcome.
In today's digital world, remembering who we are as educators, artists, and arts institutions is a challenge. The pace of necessary reinvention seems alarmingly fast. How are we to make solid judgments if we don't have time to reflect? Finding the resources to achieve our artistic vision seems ever more formidable as philanthropy is redefined. Responsibility to the art form in the midst of the digital blizzard change can be unnerving.
One Miami answer is to welcome our public – the knowledgeable and the new. We are getting better and better at this thanks to architecture of engagement and inclusive programming. Maybe the weather helps, but there is an authenticity in our invitation that is attracting new audiences. I invite you to read Ms. Glusac's article and see if you agree with me.  
Posted in: Brave New World
---