News
April 10, 2018
Brave New World: Color as a Defining Characteristic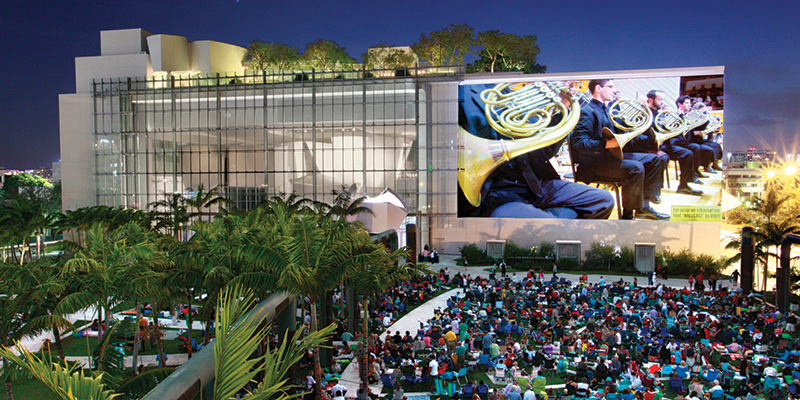 Last month we staged a unique New World Symphony concert. Fellows selected repertoire that shaped their lives and shared their stories with the audience. One of the statements was especially astute and heartfelt.
Cellist Blake-Anthony Johnson spoke about the power of color. The piece he presented was Debussy's Prelude to the Afternoon of a Faun, wherein Debussy uses instrumental color to build the narrative of the ballet.
Blake-Anthony described growing up in a heavily segregated area of Georgia filled with racial tension. As an African American man, he "learned to present himself in front of others, always calculating and overcompensating." With few other role models, the media presented limited life choices for someone like Blake-Anthony – either an athlete, rapper or criminal.
In college he spent several months studying abroad in France. There, Blake-Anthony experienced a culture where racism is not based on skin color, but on nationality. The world of prejudice that he learned to navigate in the U.S. did not exist in France. The color of his skin was no longer a burden, but just another adjective to describe his physical appearance. He felt freedom to engage with others as equals without bias.
His pivot from the colors of Debussy to the treatment of people of color was dramatic and powerful.
In the audience that night was a group of students from Miami Northwestern Senior High School, a Title I, 100% minority enrollment school. The New World Symphony has a longstanding partnership with Miami Northwestern, regularly teaching their band students. Thanks to the leadership of their band director, Chad Norton, and this NWS collaboration, the program has grown tremendously. For the last three school years, 100% of band seniors have graduated and 100% have been offered scholarships to college totaling over $2 million. It was meaningful for them to hear Blake-Anthony's statement, to reflect on the colors of music and race, and to see the number of diverse faces in this year's orchestra.
I invite you to watch Blake-Anthony's portion of the concert by clicking here. Let me know your thoughts and reactions.
Posted in: Brave New World
---