News
November 24, 2014
Brave New World: Culture and Community – Partnerships Redefined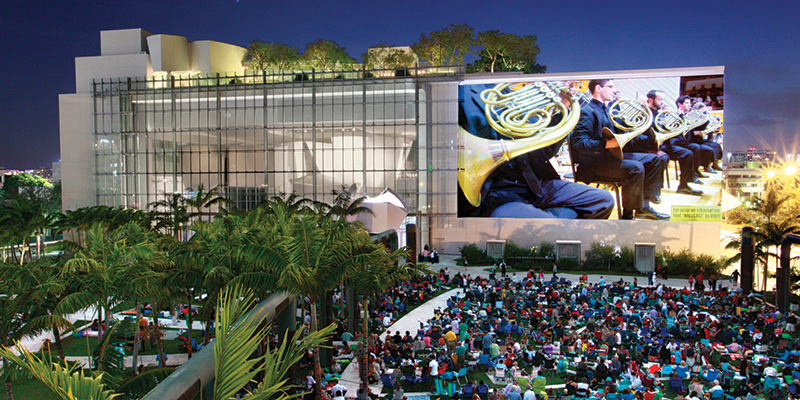 Over the past several weeks, I have joined a number of national and local conversations about the relationship of art and culture to community. CreativeMornings, a global movement that sponsors monthly "think breakfasts" in 100 cities around the world, asked me to share reflections on the theme of crossover in a presentation held at the New World Center. My next forum was a gathering of all Ford Foundation grantees from across the country. They represented multiple artistic disciplines, and I led a conversation about putting audiences at the center of artistic and institutional strategies. Most recently, I participated in a symposium sponsored jointly by ArtPlace America and the National Endowment for the Arts in Washington D.C. ArtPlace America is a granting organization that seeks to position art and culture as a core sector of community planning and development in order to strengthen the social, physical and economic fabric of communities. They mean business. Including this year's grants, ArtPlace has invested a total of $56.8 million in 189 projects in 122 communities across 42 states and the District of Columbia since 2012.
Why would New World Symphony be at the center of these conversations? Recognized for taking significant risks and having built a bank of results, we are being asked to add our voice to the national dialogue.
For CreativeMornings, I spoke about the interconnected transformations (crossovers) of the New World Symphony and Miami. View the video HERE. NWS rescued the Lincoln Theatre and led the revival of the Miami Beach phenomenon that is Lincoln Road. NWS envisioned a facility that serves our mission and is a community asset. Thanks to sophisticated community-based programming and the physical and programmatic transparency of a Frank Gehry-designed facility, we are part of the rebranding of Miami and Miami Beach. Looking to the future, together we are becoming a laboratory for defining a vibrant relationship between culture, community and commerce.
For the Ford Foundation grantees, the conversation centered on how to combine audience response data about intrinsic impact with artistic intuition to gain new audience. For the past six years, we have put prospective audiences at the center of a strategy and taken the programmatic risks required to engage with people who might not otherwise find their way to classical music. The Ford grantees are adventuresome and they care deeply about better ways to attract and engage new audiences.
ArtPlace America believes that art is an essential aspect of American culture, a natural resource if you will. Recordings of those sessions are available HERE. The transformation process I described for the CreativeMornings group is proof. When artists integrate themselves into a community, both are redefined by the relationships that are formed. Acknowledging the social, physical, and economic strength of cultural contribution and forming partnerships based on that strength is the challenge.
Here at New World, we look forward to making a difference in our community and sharing our results with other like-minded leaders and institutions.
Posted in: Brave New World
---