News
December 19, 2016
Brave New World: Digital Invitation, Personal Delivery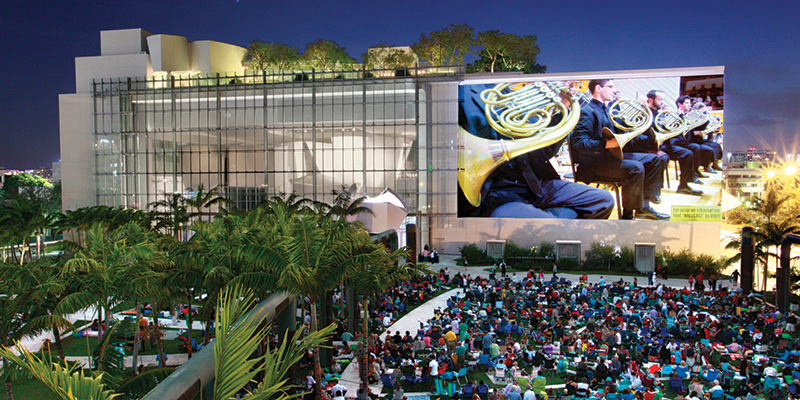 I read Tamara Best's recent The New York Times article with heightened interest because a New World Symphony alumna was at the center of the story. And, the statement was a crystal clear look at current crises and opportunities in our field. Let me explain starting with the negative but moving quickly to the positive.
For Tamara, the phrase classical music is a pejorative. For her, we exist in a highbrow cultural bubble. We are not welcoming. She is uncomfortable in our performance spaces. I would speculate that the majority of individuals living in urban America make their cultural choices based on this same assessment. This phenomenon is the result of many complex forces at work in the society. All of us have strong opinions about the causes. But at NWS we are managing forward, and Tamara's article can be a guide to the future.
The digital environment is providing access and invitation in new and novel ways. A prime example, Groupmuse tweets.
Like their forebearers, contemporary classical musicians are driven to share. And they have an advantage in the informality of a living room. Contemporary audiences are disarmed by chamber music in an intimate space where they discover the magic of the music that is frightening under other circumstances.
Performance spaces are everywhere, and that's a good thing. Tamara tells us quite clearly, we must bring the music to her on her terms, at which point she will embrace our sharing.
To bind this new community together, we need ambassadors. For Tamara, Julia Yang filled that role. In the article, Julia was identified as the person who opened the door for Tamara by providing context.  I am certain she did so with elegance and charm. How do I know that? Because Julia was an NWS Fellow, an articulate musician who thrived in our environment of engagement.
So what can we learn from this? Digital integration of invitation and access can bring musicians and audiences together. Chamber music performances, once the purview of a small elite, can be delivered on a far larger scale, living room by living room. Sharing of music becomes the primary focus of a deeply personal and friendly evening. These conditions are ideal for winning new audience members. And, NWS alumni are poised to make the most of this opportunity.
Let the muses speak to group after group after group.
Posted in: Brave New World
---