News
April 9, 2020
Brave New World: In the Face of the Pandemic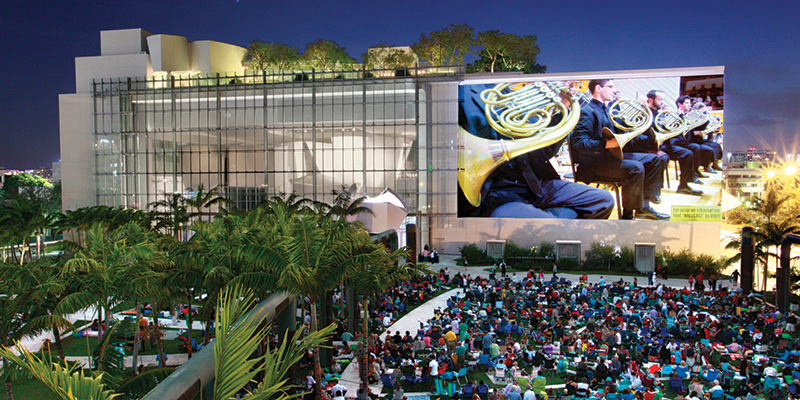 We are in the midst of social and personal disruption caused by the COVID-19 pandemic. In the face of this reality and without the benefit of public gatherings, the New World Symphony proposes music as antidote. Music coming by digital transfer from us to you. We hope this brings you solace and perspective.
We closed the New World Center and suspended concerts on March 12th. With a resilient spirit, significant technological capability, and MTT's leadership, we are sharing our music, now through online streaming, including a series of programs called NWS Archive+. With 106 WALLCAST® concert video recordings, we have a rich archive of visual orchestral experiences. We choose specific music from these concerts and add preparatory interviews with MTT and participating Fellows and alumni. NWS Archive+ can be found at https://nws.edu/events-tickets/archiveplus/. 
New World Symphony is a laboratory for generating new ideas about the way classical music is taught, presented and experienced. NWS Archive+ is a new experiment, and you are an essential part of the learning process. We need to hear from you. What do you think about the format and the content? How did the program make you feel? I am eager to get your opinion.
Posted in: Brave New World
---