News
May 3, 2018
Brave New World: Inclusion is Ours for the Making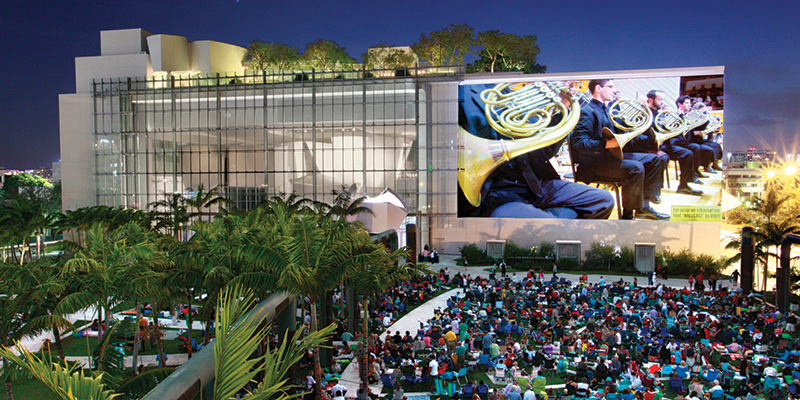 In a civil society, racial exclusion is harmful to all, the excluders and the excluded. And in all areas of endeavor…business, governance, the arts.
In artistic matters, we know inclusion is powerful. Classical music has had its encounters with other cultures. These inclusive moments have led to a richer tradition. Mozart and his contemporaries were influenced by the music of the Middle East. His Turkish Rondo is known to most every intermediate piano student. Debussy heard a Javanese gamelan orchestra at the 1889 Paris Universal Exposition, opening his musical sensibilities. Aaron Copland's travels in Latin America led him to write El Salon Mexico and Danzón Cubano. Over the last 100 years, Eurocentric classical forms met the music of the Afro-American experience. The result is jazz.
From its earliest moments, the American orchestral enterprise has been slow, perhaps reluctant, to benefit from disparate voices. One consequence is the near absence of Black and Latinx players in professional orchestras.
Change has begun.
New World Symphony is a leader in this effort along with our partners, the Sphinx Organization and the League of American Orchestras. This press release describes our joint work in identifying and encouraging talented players of color. In a parallel initiative, three years of study and action here at NWS has taken us from a yearly average of 3 players of color in the fellowship program to the current number of 12. The status quo can change.
In the 1981 introduction to his 1953 novel The Invisible Man, Ralph Ellison talks about a convergence of art and democracy around our aspirations for inclusion. He says, in art "the human imagination is integrative – and the same is true of the centrifugal force that inspires the democratic process."
Inclusion is ours for the making.
Posted in: Brave New World
---