News
March 22, 2018
Brave New World: Independent Musicians Invent the Future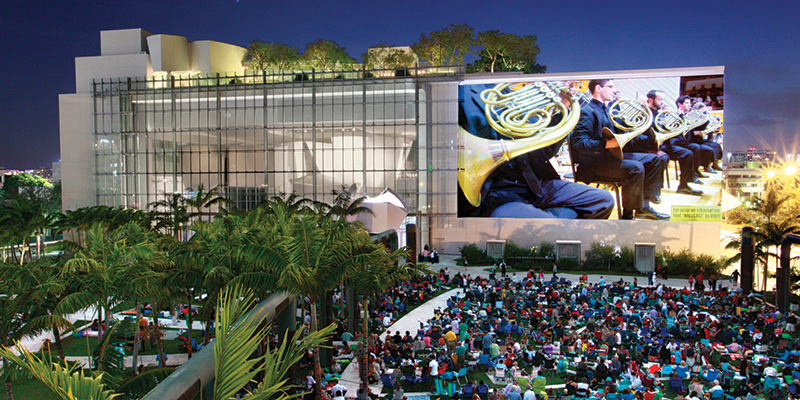 I recently was in Chicago talking with alumni and friends of the New World Symphony. Doyle Armbrust, a NWS viola alumnus (2002-05) and member of the Spektral Quartet, joined me for a presentation. He called attention to the fact that Miami Beach is an improbable location for an orchestral academy. He is correct. Miami Beach and South Beach, in particular, are known for sun, sand and a mojito or two. You might not expect a flourishing classical music educational institution. Yet here we are, celebrating our 30th anniversary. For Doyle, the NWS's development in Miami Beach led him to imagine a robust relationship between Spektral Quartet and its hometown, Chicago.
Starting in 2010 the Spektral Quartet chose to combine artistic excellence, inventive programming, non-traditional partnerships and community responsiveness to win a place in Chicago. They have become successful. In December the Chicago Tribune named them Chicagoans of the Year. To get a sense of their independent community centric spirit, go to spektralquartet.com/.
Doyle was a New World Symphony Fellow at a point when training for project development was done informally. Now, we are partners with the Northwestern's Kellogg School of Management, crafting a curriculum that prepares our Fellows to be independent musicians. Our goal is to develop autonomous thinkers who are prepared to honor the past and invent the future.
I welcome your thoughts on the importance of independence for musicians of the future.
Posted in: Brave New World
---