News
January 2, 2014
Brave New World: Operating in the Sweet Spot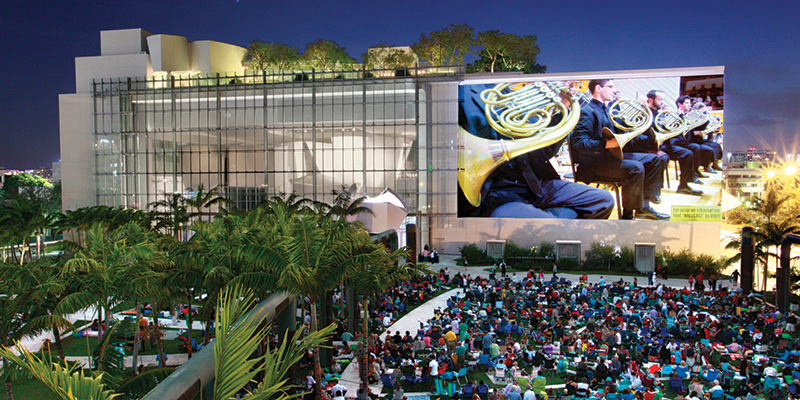 In the eighteenth century, the configuration of larger instrumental ensembles began to settle into the precursor of the modern orchestra. In that same period, public concerts and the printing of music changed the social and economic balance points. Haydn and Mozart synthesized these forces into dramatic works that set the standard for symphonic form. Two centuries later, orchestras are a central creative force in cities throughout the world. The standard repertoire is resilient. Composers continue to exploit the capabilities of the ensemble. Orchestras are finding new forms of expression but without compromising their standards.
There is a point of intersection where respect for the past, relevance in the present, and smart anticipation of the future come together. New World is committed to working in that sweet spot, for the good of our Fellows, the betterment of our community, and the evolution of the art form.
As we approach the third anniversary of the opening of our new campus, here's where things stand.
436 leaders from 137 arts institutions worldwide have come to New World to observe our approach to the way music is taught, presented, and experienced.


Fellows and alumni continue to win jobs and assume leadership positions as musicians, educators, entrepreneurs, and managers.


Online learning is an everyday event.


Integration of video and music is a primary focus of our research and development work.


New audiences are responding to our alternate performance formats.


WALLCAST™ Concerts are a primary cultural attraction in Miami.


New World Center is a resource for Miami's growing start-up community.


In developing these programs, we are forming partnerships with distinguished music schools and professional orchestras worldwide.
MTT's inspiration – to prepare talented young musicians for robust careers – has an expanded expression. New World Fellows, alumni, coaches, funders, institutional partners, and our audiences are creating a unique center of gravity.  It is a moment of great promise.   
Posted in: Brave New World
---