News
October 30, 2017
Brave New World: Redrawing the Circle, the Act of Inclusion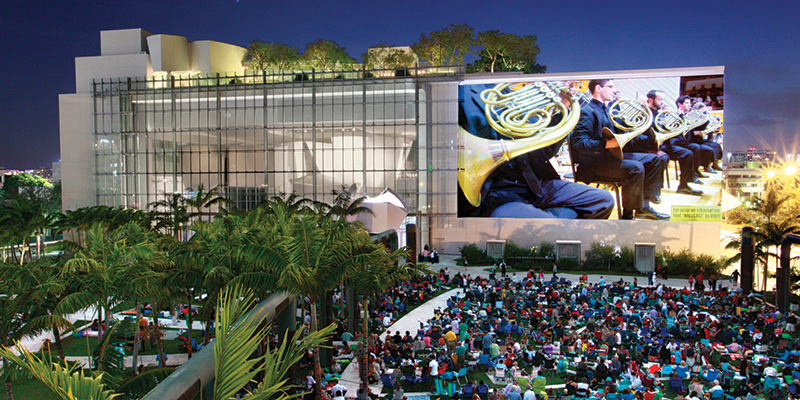 Last week, New World staged a diversity, equity and inclusion convening. This was our third such convening in two years. Fellows, alumni, trustees, staff and members of the Miami community spent the afternoon reviewing our progress and mapping the future. In a previous convening last year, the discussion led to the creation of the Bridge Plan. It is a comprehensive description of the developmental path from first lesson to professional status for talented musicians of color. This plan has become a point of reference for New World and the American orchestral community's diversity and inclusion initiatives. We thank Shea Scruggs for his excellent work in building the logic and matrix of the plan and the Knight Foundation for supporting its creation.
On a parallel, similarly inclusive track, last week MTT also led the orchestra in a performance of Miami in Movements. This is a crowd-sourced symphonic video project. Last spring, New World called on local citizens to capture sights and sounds that define their Miami. We received over 1,000 submissions. The sound and video samples became the source material for composer Ted Hearne and film maker Jonathan David Kane. With the guidance of MTT, they created Miami in Movements, an artistic expression that is by, for and about Miami.
Diversity and inclusion is a primary subject of the work. In a sequence about school integration, long-time Miami resident Alice Brown described her approach to that challenging time by using the Edwin Markham poem Outwitted to suggest a path to inclusion.
He drew a circle that shut me out –
Heretic, rebel, and thing to flout.
But love and I had the wit to win:
We drew a circle and took him in!
There is a direct connection between the Bridge Plan and Alice Brown's statement. She understands that the circle can be redrawn. She invites us to imagine an inclusive society. The Bridge Plan requires us to translate inspiration into action. Should you wonder about the results of actions taken at New World, here is a recent Facebook post by our Cello Fellow Blake-Anthony Johnson.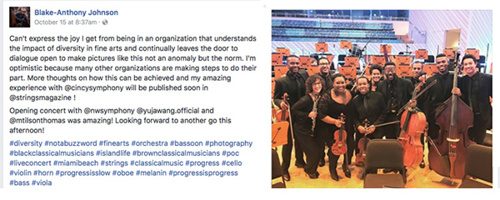 Time to redraw the circle.
I welcome your thoughts.
Posted in: Brave New World
---